FDA clears Philip Morris' tobacco alternative device iQOS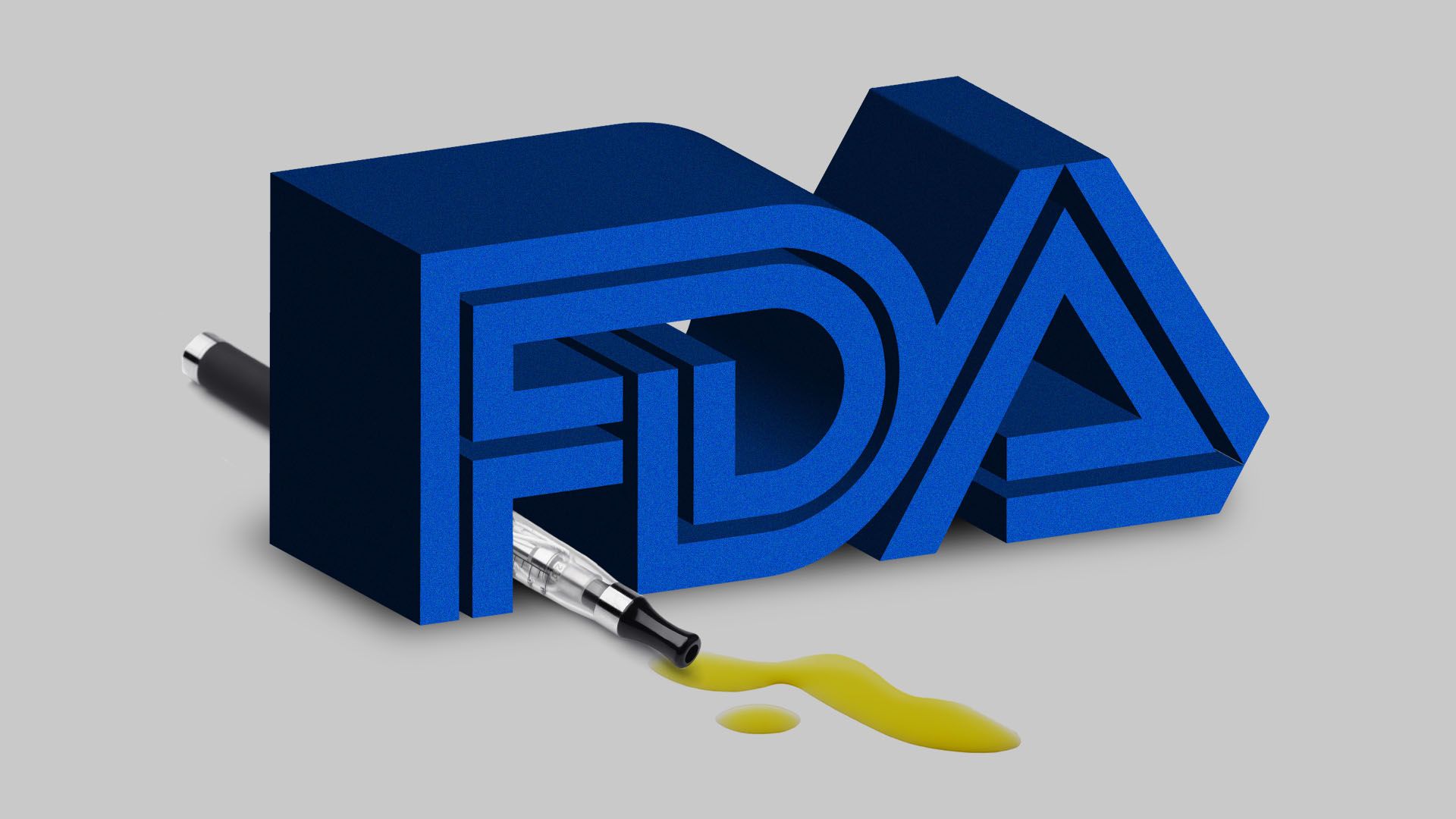 The Food and Drug Administration yesterday cleared Philip Morris' iQOS, a new tobacco device designed as an alternative to traditional cigarettes — an announcement that falls smack-dab in the middle of a swelling push to control the fallout from Juul, another cigarette alternative.
Driving the news: The iQOS — which heats up sticks of tobacco instead of burning them — is in existence largely for the same reason as e-cigarettes. The FDA said it was cleared because "the products produce fewer or lower levels of some toxins than combustible cigarettes" and "IQOS users may be able to completely transition away from combustible cigarettes."
Yes, but: The effort to curb the teenage vaping epidemic has momentum largely thanks to former FDA commissioner Scott Gottlieb.
The FDA said that it has put strict marketing rules in place to prevent youth use of the new iQOS device.
It also made clear that the product is not "approved," as "all tobacco products are potentially harmful and addictive."
Meanwhile: Yesterday, a bipartisan group of both House and Senate members introduced a bill to raise the federal smoking age to 21.
One of the bill's sponsors, Rep. Diana DeGette, took a shot at previously introduced legislation. "Unlike other bills drafted by the industry, our bill has no special-interest carve-outs or limitations on state and local governments," she said in a statement.
One such proposal, announced by Majority Leader Mitch McConnell, has come under fire for being tobacco-friendly, Politico reported.
Go deeper: Read the FDA's formal vaping proposal
— Correction: An earlier version of this story said McConnell has introduced a bill to raise the federal age limit for buying tobacco. He has announced that proposal but has not yet introduced it as a bill.
Go deeper