Salesforce founder Marc Benioff donates $30M to fight homelessness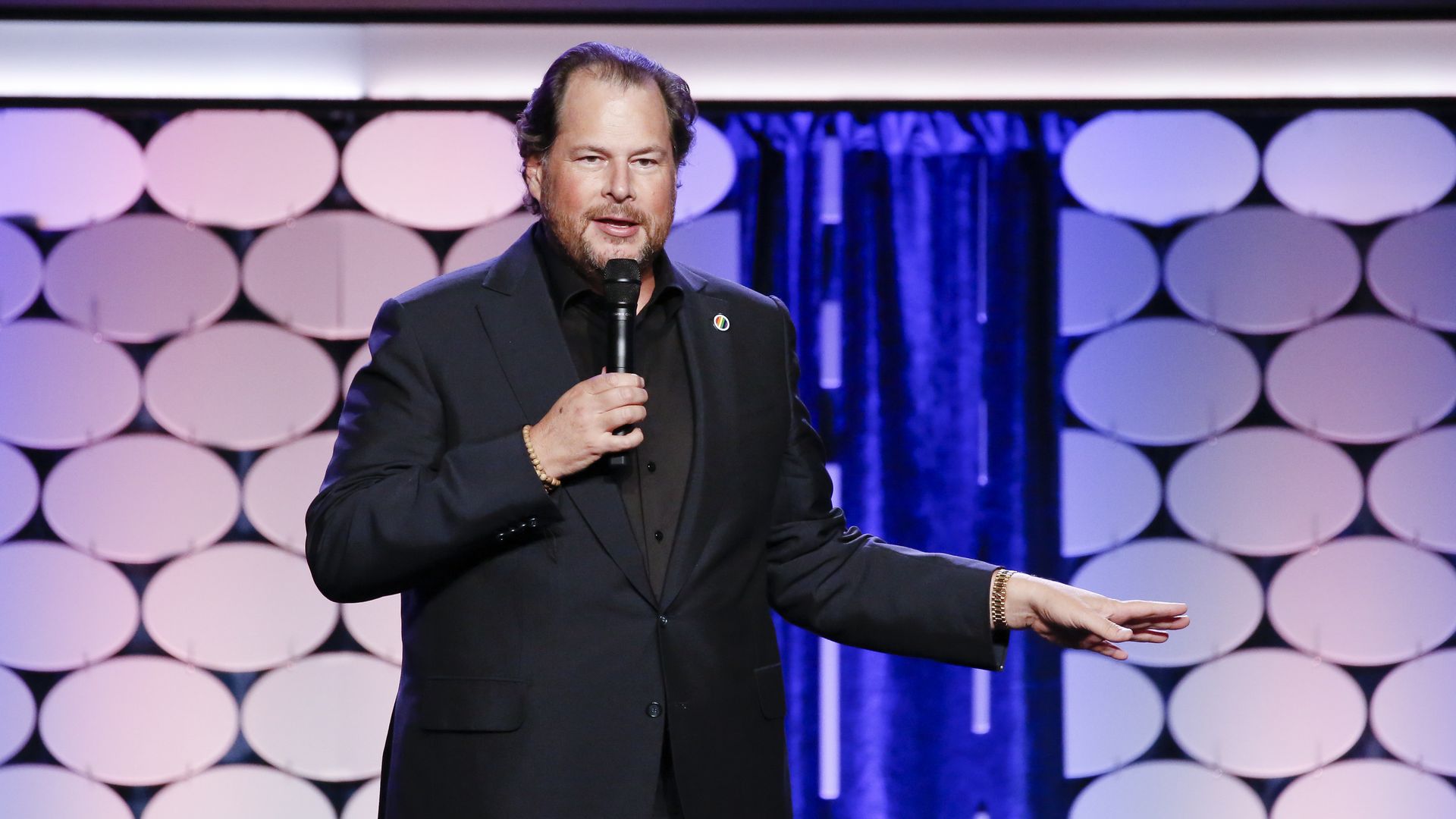 Salesforce founder Marc Benioff and his wife Lynne have donated $30 million to UC San Francisco to establish a center to study the causes of homelessness and the best means of reducing and alleviating it.
Why it matters: It's believed to be the largest private donation toward research to combat homelessness and comes as San Francisco struggles with a growing housing crisis amid skyrocketing rents.
Benioff previously backed a city proposition to raise corporate taxes to help fund comprehensive anti-homelessness funding.
What they're saying: San Francisco Mayor London Breed, who opposed that measure, praised Benioff's donation. In a statement, she said...
"Preventing and ending homelessness requires innovative solutions that can be replicated regionally, statewide, and nationally..."
"No one city alone can address homelessness, which is why this initiative by Lynne and Marc Benioff and UC San Francisco will be a great tool for helping us here in San Francisco and in cities all over confront one of our greatest challenges."
Go deeper