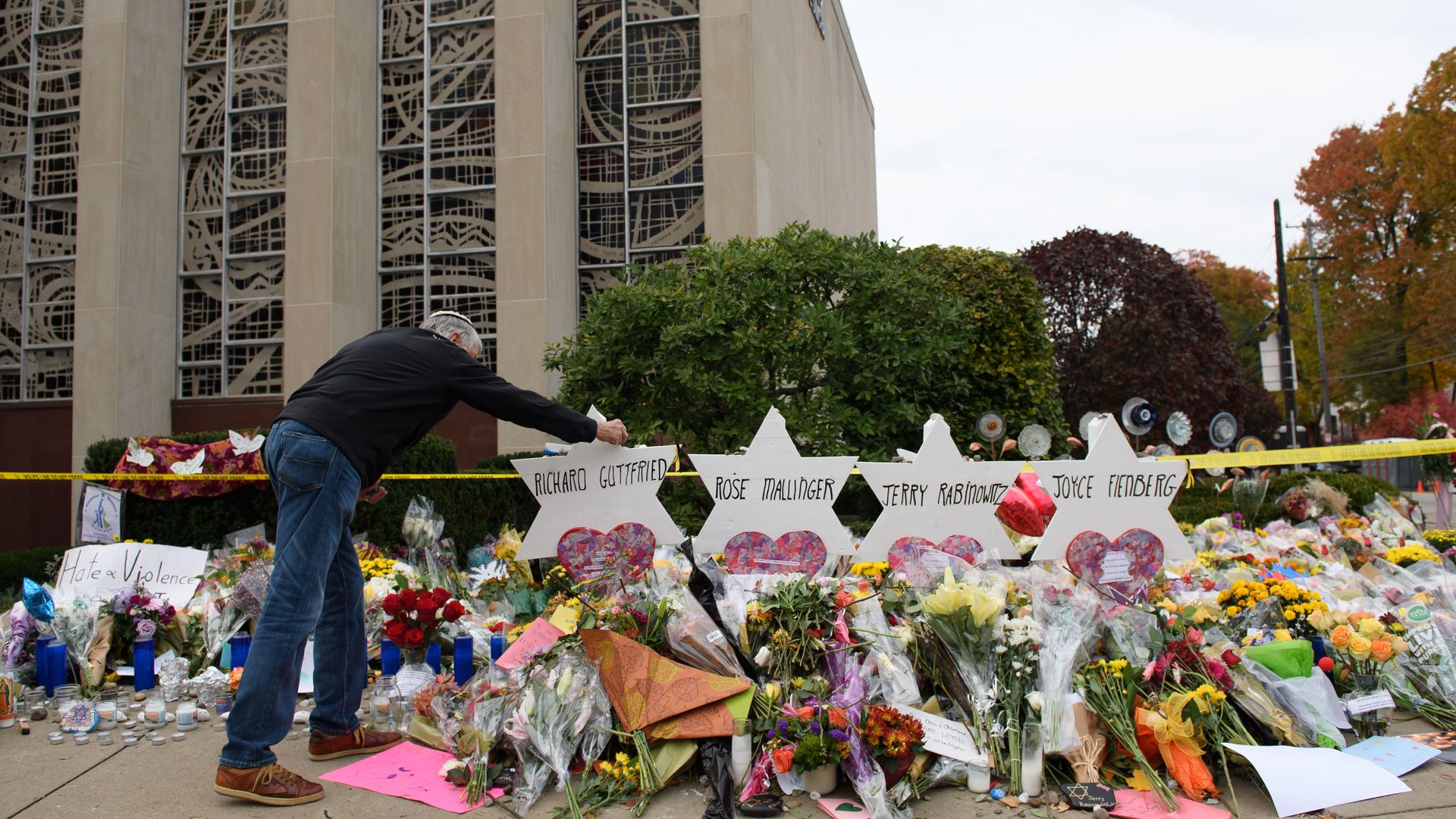 The New York Times, in an editorial sparked by an "appalling" cartoon that ran last week in the paper's international edition, warns of numbness to the creep of anti-Semitism — "to the insidious way this ancient, enduring prejudice is once again working itself into public view and common conversation."
What they're saying: "This is also a period of rising criticism of Israel, much of it directed at the rightward drift of its own government. ... A particularly frightening, and also historically resonant, aspect of the rise of anti-Semitism in recent years is that it has come from both the right and left sides of the political spectrum."
The big picture: The Anti-Defamation League yesterday released an annual report showing "alarming trends" in anti-Semitic incidents:
"The U.S. Jewish community experienced near-historic levels of anti-Semitism in 2018, including a doubling of anti-Semitic assaults," to 39.
Go deeper: One-third of Europeans know little or nothing about the Holocaust
Go deeper