"It's over!": Graham says he will not bring Mueller before Senate Judiciary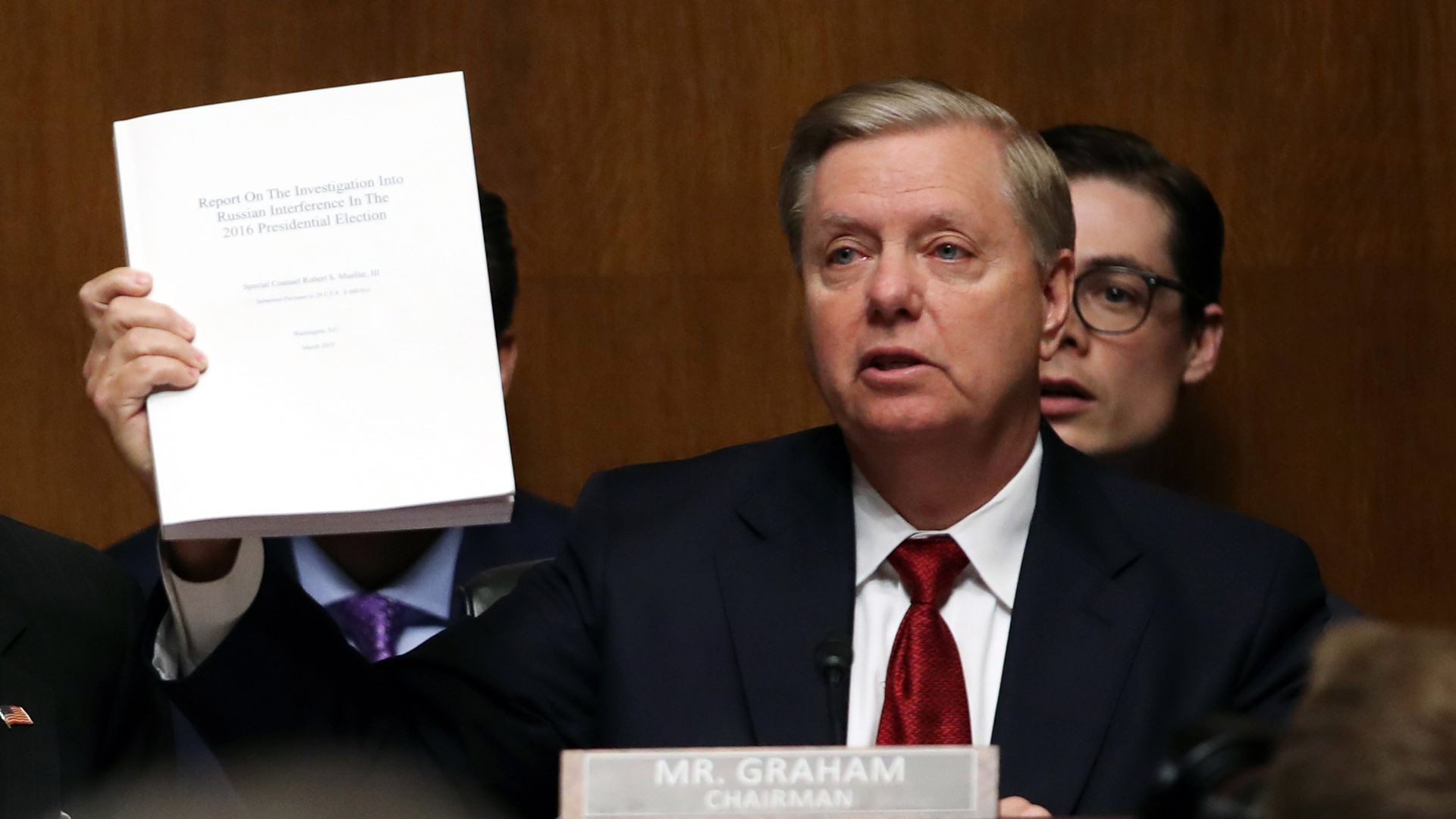 Minutes after the conclusion of Attorney General Bill Barr's testimony, Senate Judiciary Chairman Lindsey Graham (R-S.C.) said that he has no plans to bring special counsel Robert Mueller before the committee. "It's over," he told reporters.
Why it matters: Many questions remain about why Mueller opted not to make a decision on whether Trump obstructed justice, despite laying out extensive evidence. Senators are also interested in finding out more about why Mueller wrote a letter to Barr expressing dissatisfaction about the way his report had been characterized in the wake of Barr's March 24 summary of "principal conclusions."
Barr said he will allow Mueller to testify and opted not to answer several of the senators' questions because he did not want to characterize Mueller's thought process. Barr also told Sen. Amy Klobuchar (D-Minn.) that he does not know whether the investigation looked into Trump's tax returns or the Trump Organization's financial records, but that she can ask Mueller himself when he testifies.
What to watch: House Judiciary Chairman Jerry Nadler said Wednesday that the Justice Department has agreed to allow Mueller to testify before his panel some time in May, but that they have not yet nailed down a specific date.
Go deeper: Highlights from Barr's testimony
Go deeper