Democrats' other 2020 battle: gerrymandering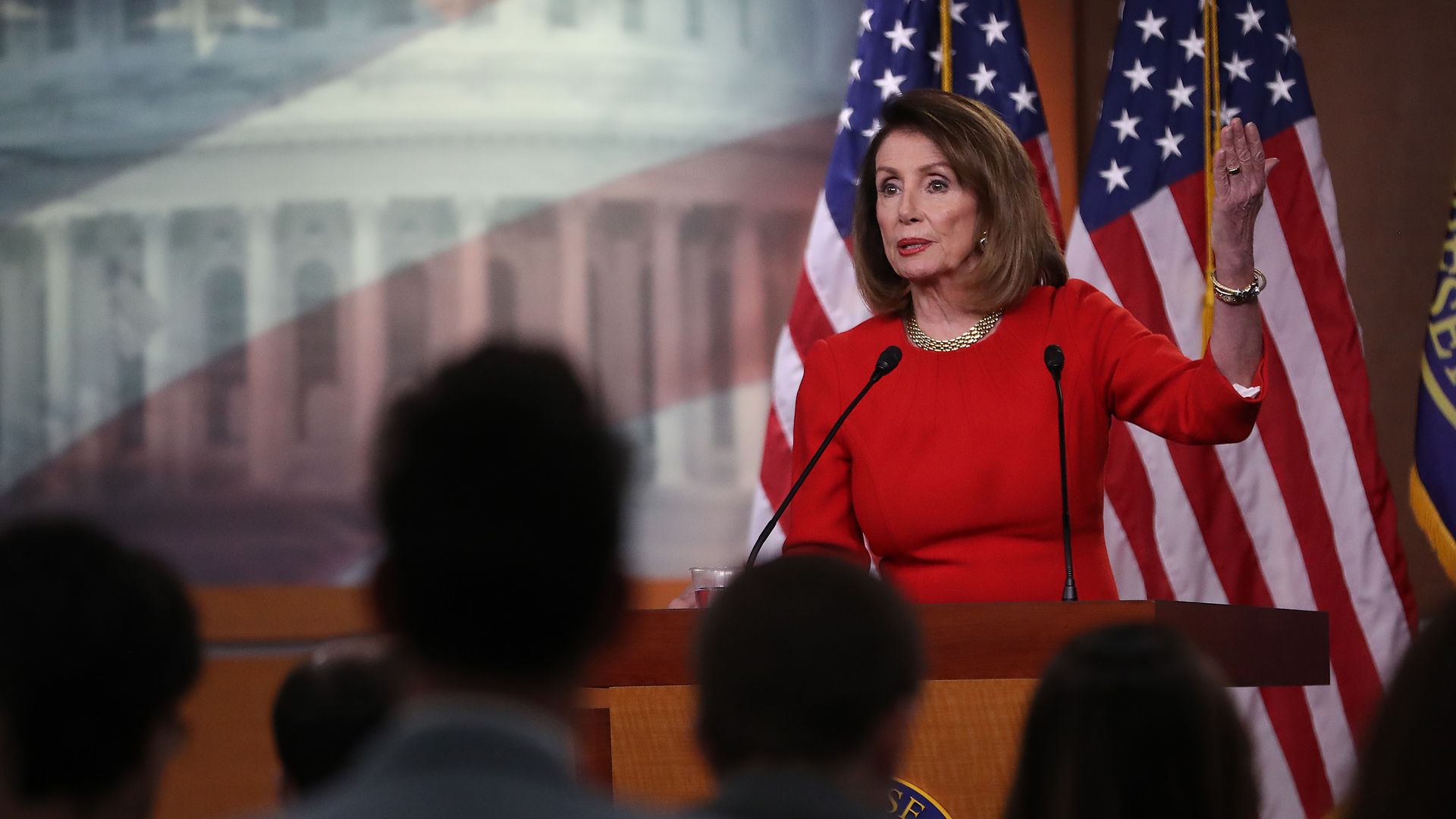 Democrats' ultimate ability to maintain control of the House after the 2020 election depends on whether they can flip state legislatures in Florida, Texas and North Carolina, according to a new report by the Democratic super PAC Forward Majority that was shared with Axios.
Why it matters: Republicans won 16 more U.S. House seats than suggested by vote share because of gerrymandered maps, per an AP analysis. The new report asserts that Democrats need to flip at least one legislative chamber in Florida, Texas and North Carolina "to avoid giving Republicans a structural advantage in Congress through 2032."
The backdrop: Democrats flipped legislative chambers in blue states like Maine, New York and Connecticut, and won gubernatorial races in battleground states like Wisconsin, Pennsylvania and Michigan during the midterms. They also flipped 12 House seats in Texas' state legislature and 7 House seats in Florida's.
Between the lines: Some Democrats are worried that the presidential race in 2020 will hurt the party's ability to focus more on key state legislature races, especially after Democratic state House candidates were out-raised 3-to-1 in both Florida and Texas in 2018.
"We worry folks are already becoming so consumed by the presidential race that we could lose sight of this again," said Benjamin Wexler-Waite, communications director for Forward Majority.
"We have to be honest with ourselves: what happened in 2018 was not enough and Republicans are on the brink of gerrymandering dozens of seats in Congress all over again," Wexler-Waite added.
The bottom line: Democrats will have to win a lot more state legislative seats than they did in 2018 if they want to grow their congressional power. 2020 holds a lot more consequence than just the presidential election.
Go deeper: Federal judges rule Michigan's voting maps are illegally gerrymandered
Go deeper