China's infatuation with the number 6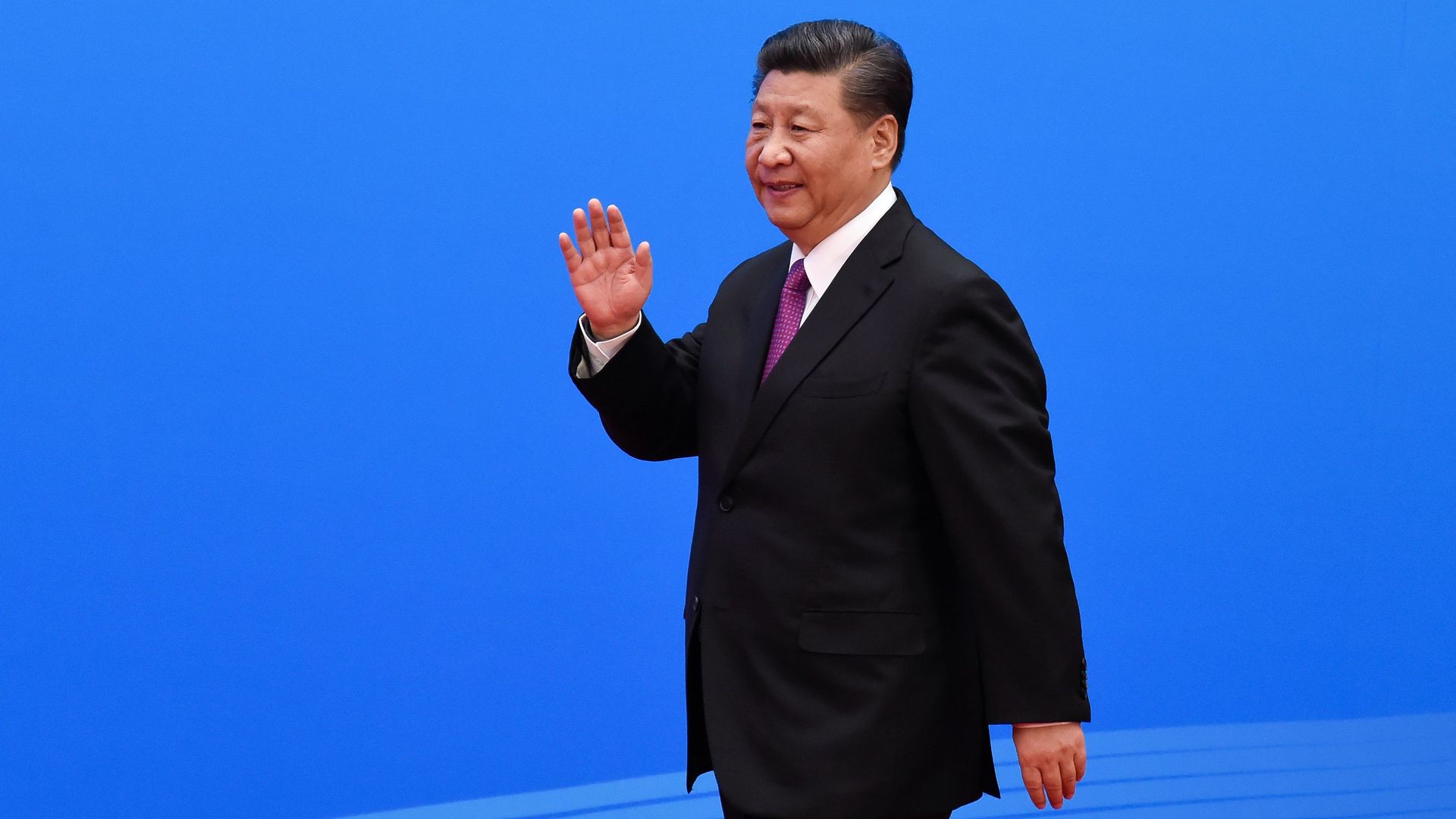 At China's big Belt and Road conference last week in Beijing, local officials bandied about a new moniker for the spidery, geopolitically important system of infrastructure it is building around the world — "Six Corridors, Six Roads."
The backdrop: The name gives more description to a project that fans out from China, around the region and to most of the other continents, reflecting Beijing's ambitions, like Rome, to make all roads lead to it.
Technically speaking, the designation is not new — Chinese President Xi Jinping first made Six Corridors, Six Roads public 2 years ago. But last week's heavy emphasis shows the Chinese are doubling down on it, says Jonathan Hillman, director of the Reconnecting Asia Project at the Center for Strategic and International Studies.
The six designated corridors go through Russia; northern Central Asia; southern Central Asia; Pakistan; India; and Indochina.
"The magnitude of China's vision overshadows anything else currently on the world stage," says Hillman.
But at the same time, the Chinese have laid bare something less impressive: "With one notable exception, the corridors are still more aspirational than reality."
That is, only the Pakistani route is being fully built out. The others are more skeletal.
Over lunch today in D.C., Parag Khanna, author of "The Future is Asian," said that faulty Western reasoning is turning Chinese ambitions into fears of a new Cold War. In terms of superpower competition with the U.S., China is simply an added actor in an already multi-polar world, he said. "The answer to the question of who will be No. 1 is, 'neither.'"
Yet, China continues its march to lay down its Six Roads infrastructure: On Monday, Xi and Swiss President Uei Maurer signed a memorandum of understanding to cooperate on the project.
Go deeper: Belt and Road is full of holes
Go deeper