China backs terror designation for Masood Azhar in win for India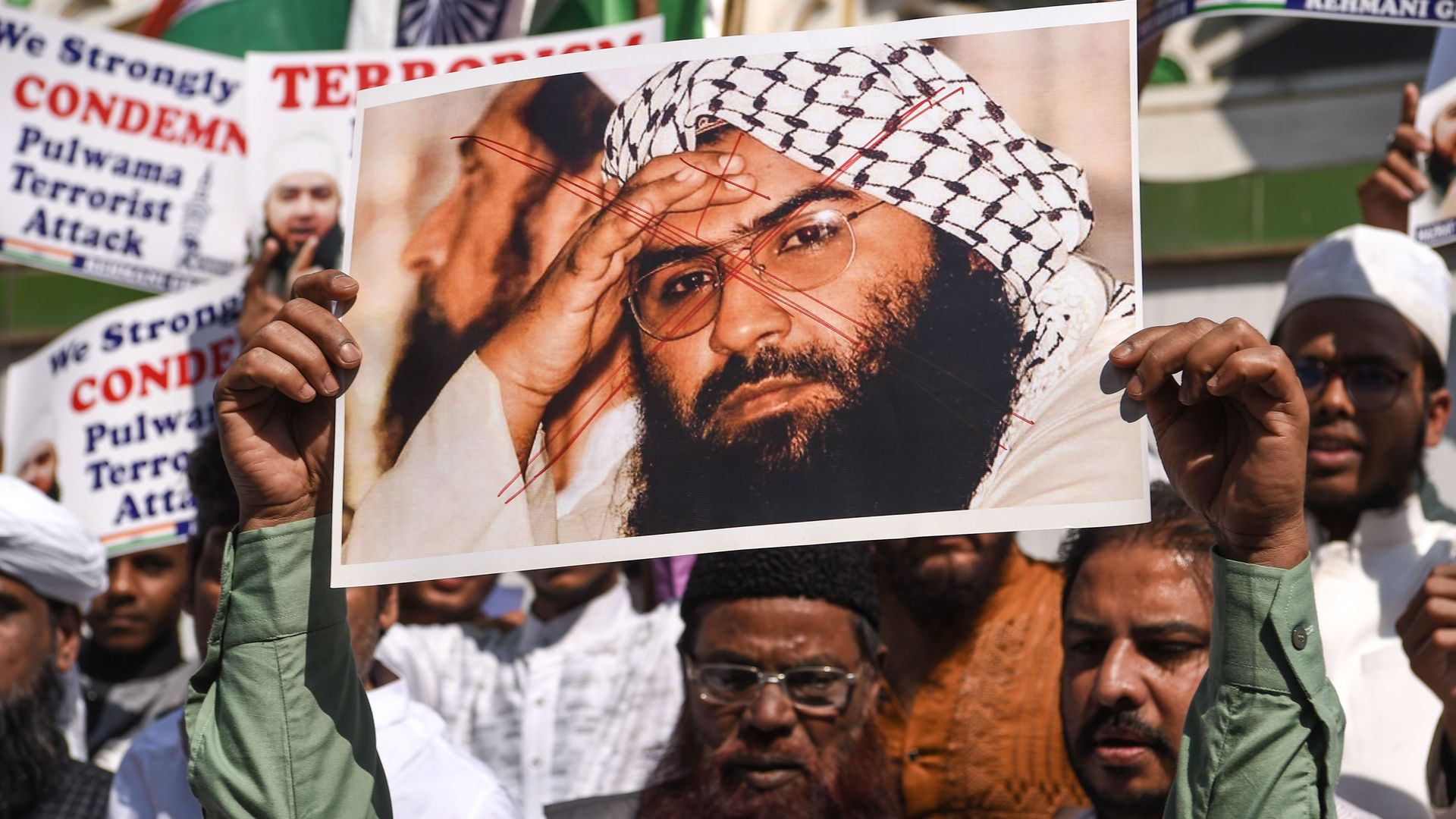 In a major diplomatic win for India, the United Nations has listed Jaish-e-Mohammed leader Masood Azhar as a global terrorist after China finally supported the terror designation for the Pakistan-based militant leader.
Why it matters: Jaish-e-Mohammed is accused of carrying out numerous attacks in India, including the bombing of India's parliament in 2001 and the suicide attack that killed 40 troops in Indian-administered Kashmir last February. That attack brought nuclear-armed rivals India and Pakistan close to war.
India has long wanted to see Azhar placed on the global terrorist list. China, an ally of Pakistan, blocked three previous attempts to designate Azhar as a terrorist.
The latest proposal was brought by the U.S., Britain and France in the Security Council's sanctions committee in February, just days after the attack in Kashmir.
China in March demanded more time to study the proposal, but reversed course today and withdrew its objections.
India has also repeatedly demanded that Pakistan extradite Azhar, but Islamabad has refused, claiming there's no proof of his involvement in terrorist activities. Azhar reportedly has long-standing ties to the Pakistani security establishment.
Bottom line: The UN listing is largely a symbolic move, though Azhar will now be subject to an asset freeze, travel ban and arms embargo. But convincing the international community, including China, to back the move is a success for India.
Go deeper