Young Arabs divided on whether the U.S. is a friend or foe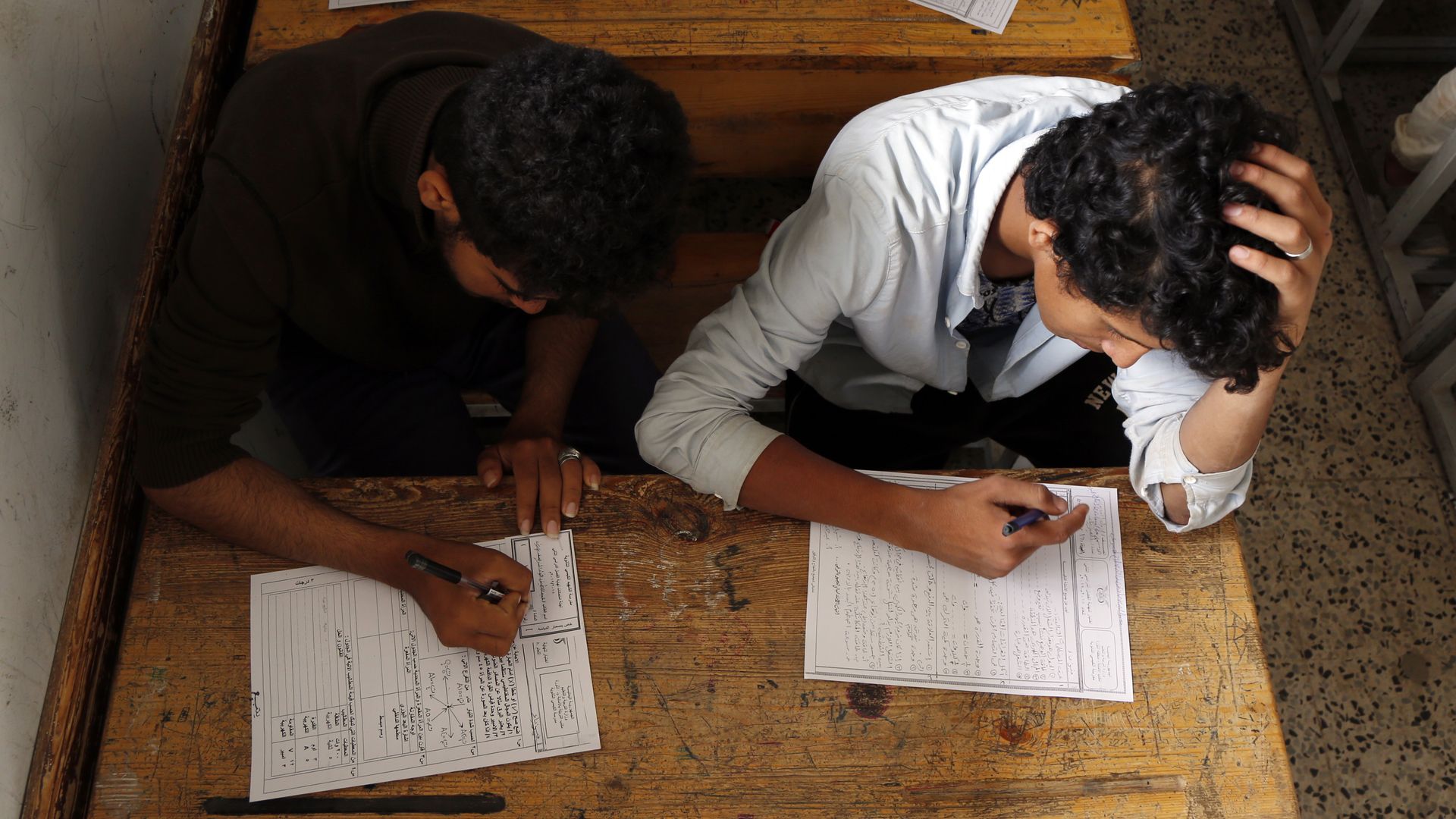 Two-thirds of young Arabs — 65% of the Arab population is under age 30 — say religion plays too big a role in the Middle East, according to the 11th annual Arab Youth Survey, which included 3,300 18- to 24-year-olds in 15 states and territories in the Middle East and North Africa.
By the numbers: 59% say the U.S. is an adversary while only 41% call it an ally, according to the survey, conducted by the research consultancy PSB. When asked whether the U.S. or Russia is a stronger ally of their country, young Arabs are as likely to select Russia (37%) as the U.S. (38%).
Go deeper: The threat from America
Go deeper