Trumps sue Deutsche Bank, Capital One over congressional subpoenas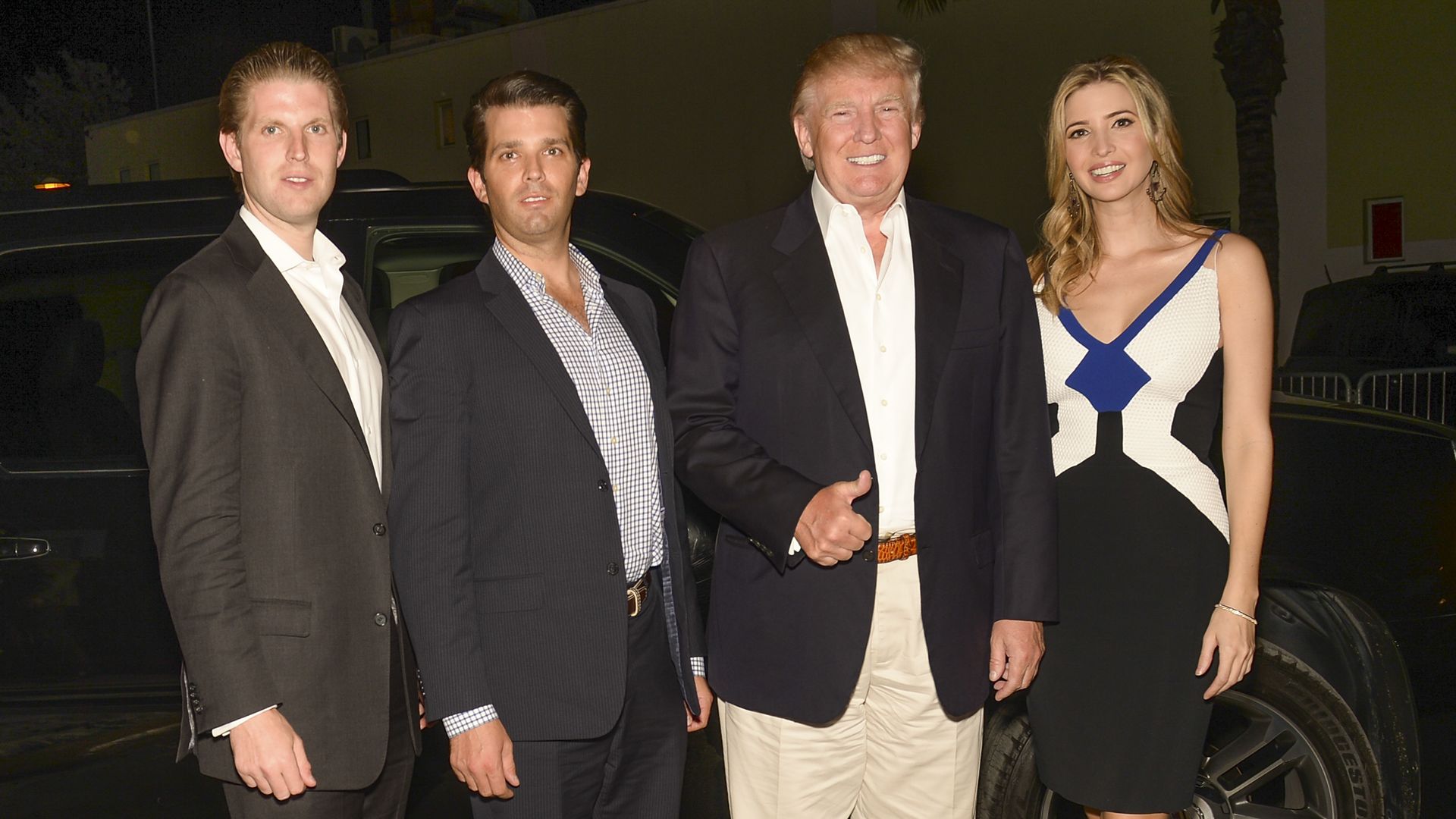 President Trump, his elder children and his private businesses are suing Deutsche Bank and Capital One over congressional subpoenas issued to the organization, court papers filed Monday show.
Details: The lawsuit, first reported by the New York Times, was filed in the Southern District of New York. The move is in response to subpoenas from the House Financial Services Committee and the Intelligence Committee seeking to obtain Trump's financial records.
The big picture: The Trump administration has taken several steps to block oversight by House Democrats in recent days. Trump says he's against current and former White House aides testifying before congressional panels. Following the release of the Mueller report, Trump is turning to litigation strategies that he long used in business — resist, delay and sue, per Axios' Mike Allen.
What they're saying: In the lawsuit, Trump's lawyers argue the subpoenas were issued to harass him: "to rummage through every aspect of his personal finances, his businesses, and the private information of the President and his family, and to ferret about for any material that might be used to cause him political damage. No grounds exist to establish any purpose other than a political one," it says.
The other side: Financial Services Committee chair Rep. Maxine Waters (D-Calif.) and Intelligence Committee chair Rep. Adam Schiff (D-Calif.) said in a joint statement to media outlets that the lawsuit is a "meritless" demonstration of the "depths to which President Trump will go to obstruct Congress's constitutional oversight authority."
"As a private businessman, Trump routinely used his well-known litigiousness and the threat of lawsuits to intimidate others, but he will find that Congress will not be deterred from carrying out its constitutional responsibilities."
— Democratic Reps. Maxine Waters and Adam Schiff
Go deeper:
Go deeper