Failed consumer robot startup Anki shows challenge of kids' tech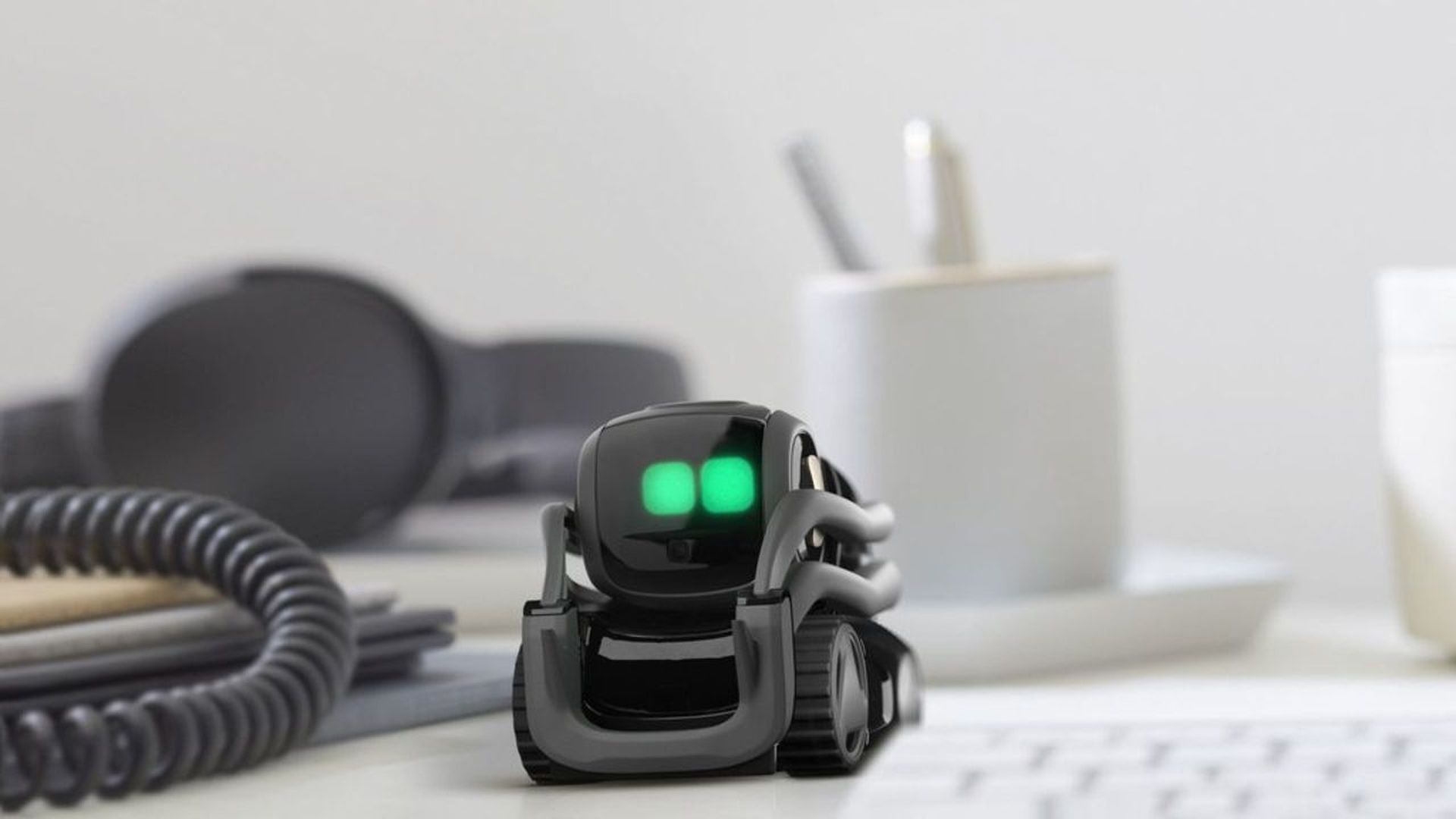 As of last fall, Anki seemed to be winning where other companies had fallen short: Making a go of a consumer robot that was more fun but less powerful than a smartphone.
Driving the news: In the end, though, the maker of Cozmo and Vector suffered the same fate as the others, announcing Monday it was shutting down and laying off its entire staff despite having raised more than $200 million in funding.
What's happening: Anki found itself at the intersection of two very tough businesses — kids' tech toys and consumer robotics. A number of promising startups have gone out of businesses, while others, such as Sphero, are pivoting to the education market.
What they're saying:
Anki: "We've shipped millions of units of product and left customers happy all over the world while building some of the most incredible technologies pointed toward a future with diverse AI and robotics driven applications. But without significant funding to support a hardware and software business and bridge to our long-term product roadmap, it is simply not feasible at this time."
Touch Press CEO Barry O'Neill: "Anki made really good, smart stuff. Kids digital business, robots or not, is really hard."
Tech analyst Carolina Milanesi: "As a Cozmo parent I am sorry to see this news but not surprised. This area is a fast moving one and unfortunately many just see it as a toy — and toys go in and out of favor quickly."
The big picture: The company had a long-term vision for a digital robot along the lines of Richie Rich's Irona or the Jetsons' Rosie, but knew that was a decade away. They had hoped to amass the technology — fund the path there — by selling robots with more limited capabilities.
The bottom line: This is a space ripe for innovation, but it's going to be tough to get there if startups can't stay in business.
Go deeper