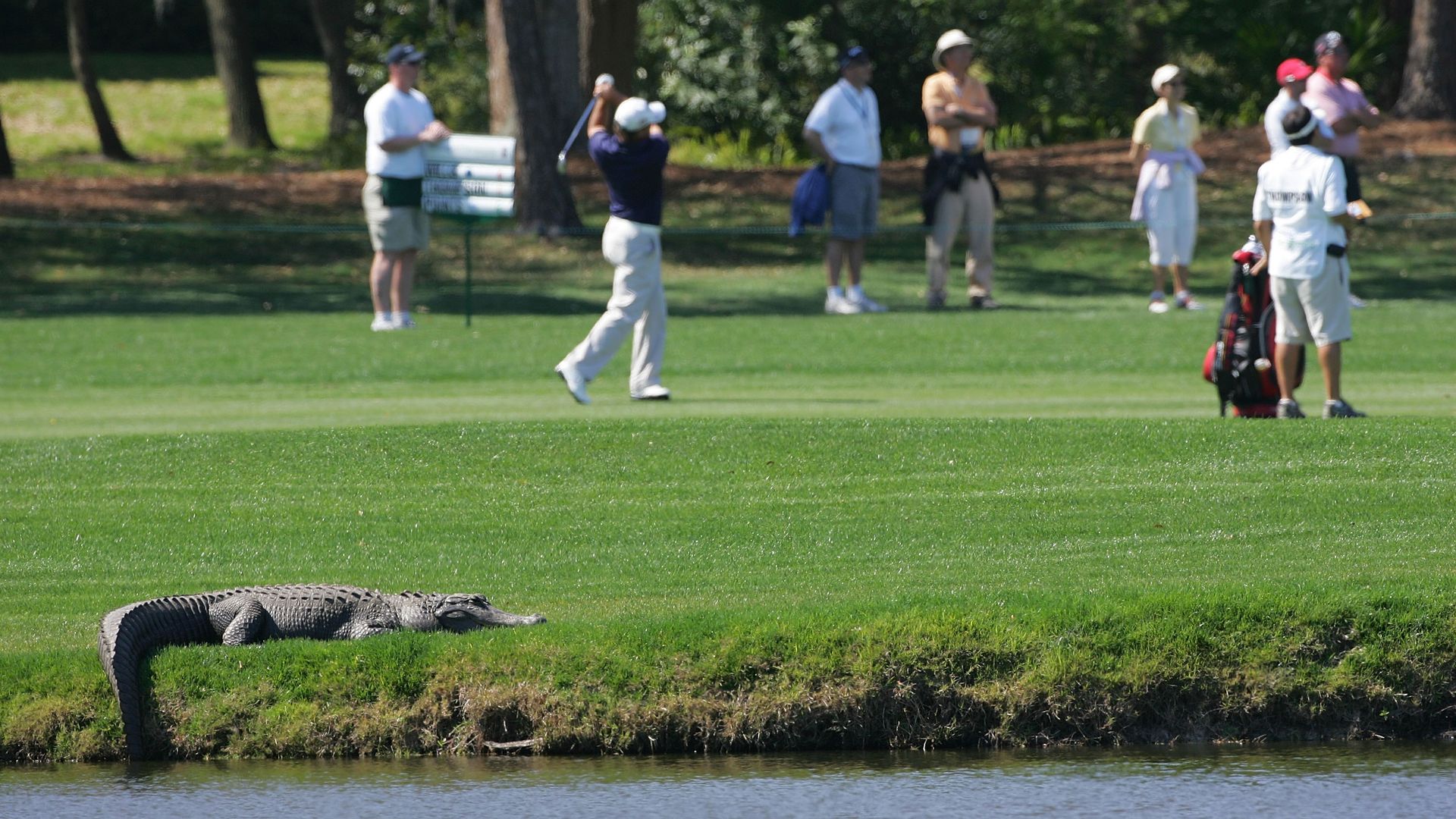 ORLANDO — Sports media and entertainment is growing fast in the region that has long been known for theme parks and tourism.
Why it matters: The sizable presence of sports media and video game industry signals a hub growing outside of the New York/Connecticut and California regions.
Driving the news: Steve Case, AOL founder who now runs investment company Revolution, made Orlando his first stop of his 8th Rise of the Rest bus tour, which aims to showcase startups and industries in cities that are often overlooked by venture capitalists.
Axios joined Case on the tour to take a look at some of the unique startup opportunities that Orlando has to offer — opportunities that Case and other investors are paying attention to.
The big picture: In Central Florida, there's a fairly large pool of creative workers fostered by Disney World, as well as simulation talent coming out of defense-focused companies who are finding new applications for augmented reality, including video games. The optimum sports-playing weather brings plenty of tournaments and players for training.
What's happening: The Golf Channel, part of the NBC Sports empire, along with Electronic Arts (EA), the maker of Madden and other popular sports games, both employ around 1,000 workers in Orlando.
Disney's ESPN Wide World of Sports Complex is a 220-complex that hosts dozens of pro and amateur events.
The U.S. Tennis Association moved its headquarters to Orlando, operating the largest tennis center in the country.
Be smart: "Orlando has lived under the shadow of the mouse," said Carlos Carbonell, CEO of Echo Interaction Group who is active the area's economic development efforts, referring to Disney's dominance as the main attraction in the area.
While Disney's expansive resort and theme-park is the country's largest single-site employer with 70,000 workers, about 75% of Orlando's workforce is outside of tourism.
The city has launched a "you don't know the half of it" campaign to draw attention to endeavors outside Disney's property.
While Disney supports the effort, it's clear there's some tension between the company and parts of the business community wanting to be known for more than Mickey Mouse.
Between the lines: Sports media companies that have established themselves in Orlando are finding opportunities to expanding into more businesses that will expand opportunities in the region. 
The Golf Channel has pivoted to projects outside of its TV properties, with 60% of its employees working on other products like Golf Advisor (which is like a Yelp for golf facilities) and Revolution Golf, which merges elite instruction with e-commerce.
It's made 21 acquisitions over the past decade to fuel that diversification.
"The reason we've been able to grow this business is because golf is unique," said Mike McCarley, President of Golf within NBC Sports Group. "It's a lifestyle. We've built a portfolio of businesses around a game that people can play their entire lives."
EA Chief Operating Officer Daryl Holt refers to the company's Orlando headquarters as "the house that Madden built," due to the massive popularity of its sports gaming franchise.
EA was growing so fast in 2005 that it launched a masters program with the University of Central Florida — the Florida Interactive Entertainment Academy — to create a pipeline of game designers. That program now has 140 students.
It also has the largest motion capture studio on the east coast.
What's next: When visiting cities (Orlando is his 40th as part of the bus tour), Case emphasizes that the main way for cities to break out of old labels is to vocally share their stories. Expect these companies to keep doing just that.
Go deeper