Oprah: "I'd like to see what's up with" Mayor Pete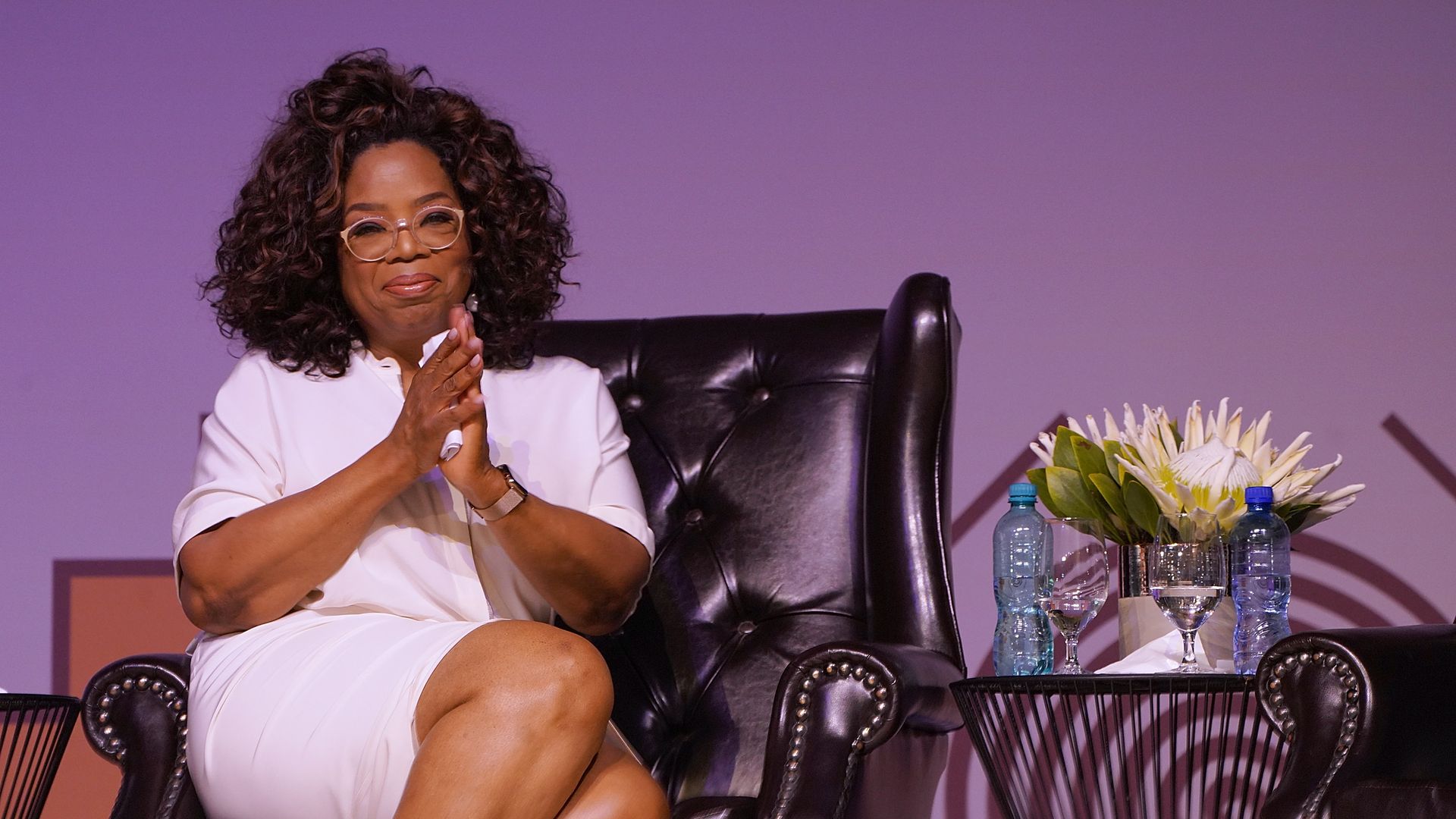 Oprah Winfrey isn't planning on endorsing a 2020 candidate anytime soon, but is reading up on South Bend, Indiana, Mayor Pete Buttigieg, the Hollywood Reporter writes in a Q&A.
The big picture: Winfrey — who at one point considered a run for the White House and has been known to stump for Democratic candidates — said she's "quietly figuring out where I'm going to use my voice in support." She also has Kamala Harris' book and interviewed Beto O'Rourke in February. For now, Mayor Pete seems to have piqued Winfrey's interest: she's reading his book, Shortest Way, has discussed him with Hollywood director Steven Spielberg and believes his name — which she jokes and says "Buttabeep, Buttaboop" — could ultimately help him in the race.
Go deeper: Interest in Pete Buttigieg is exploding
Go deeper