Health care's two political realities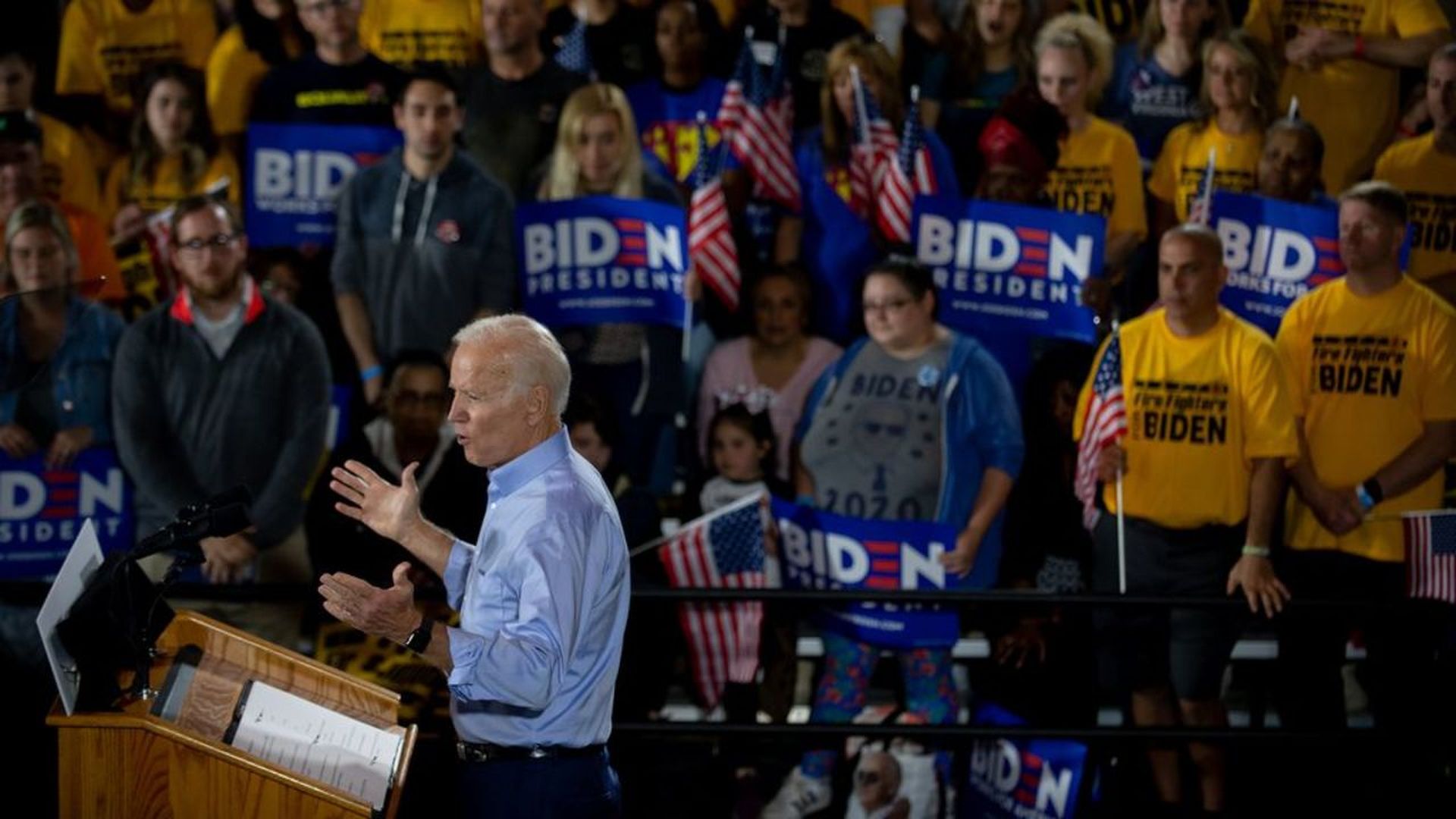 The Medicare for All debate is burning red-hot this week, while more incremental health care reforms inch forward out of the spotlight.
Driving the news: Former Vice President Joe Biden said in his first official campaign speech yesterday that he supports an optional Medicare buy-in, putting him at odds with the other Democratic front-runner, Sen. Bernie Sanders, on a key 2020 issue.
While Sanders supports a single-payer system, Biden's plan would create a government option for enrollees in the Affordable Care Act exchanges, the Washington Post reports. Employers could also buy into the plan.
Today, the divide between more moderate Democrats and their left flank will be further on display in the House's first hearing on Medicare for All, which has already caused consternation between House Speaker Nancy Pelosi and the plan's supporters, HuffPo reported.
Republicans will surely relish the opportunity to hammer Democrats on their "socialist" health care plan.
Meanwhile, a different House panel will hold a hearing today on how Medicare pays for prescription drugs, and a third will consider a handful of drug pricing bills.
Top members of both parties see prescription drugs as the major policy area most ripe for a deal before the 2020 election.
In the states, some of Democrats' coverage expansion plans have stalled, but other states have managed to move forward. Colorado passed public option legislation last week, and Washington followed suit over the weekend, KEPR reports.
The bottom line: Health care was a winning issue for Democrats in 2018 and the party is still trying to figure out what would be a winning health care message in 2020 — playing it safe or swinging for the Medicare for All fences.
Go deeper: How your health care would change under "Medicare for All"
Go deeper