Iran's foreign minister aims to stir Washington divisions on U.S. trip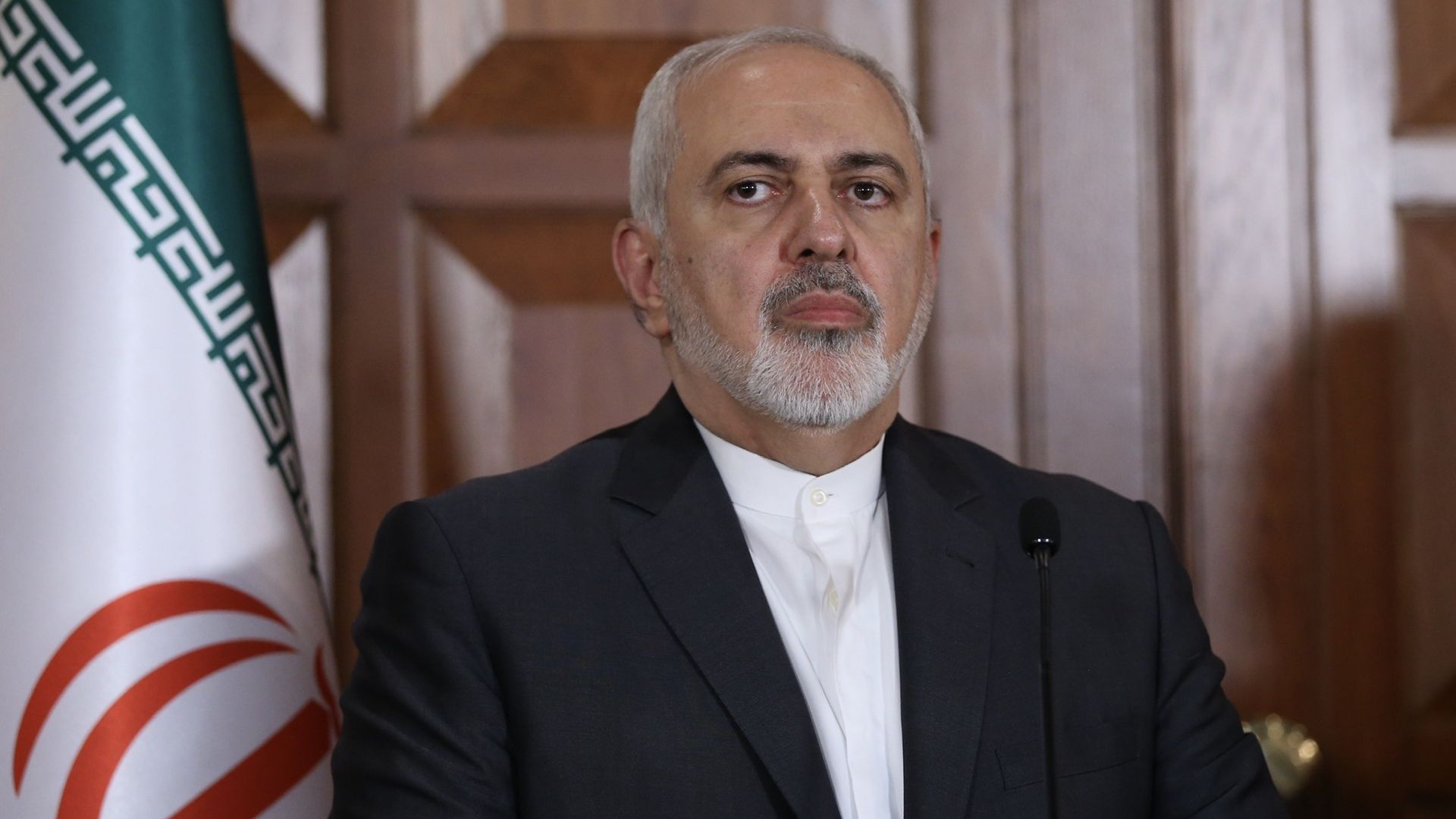 Iran's Foreign Minister Mohammad Javad Zarif has stepped up his public diplomacy to criticize President Trump's foreign policy and amplify ruptures — real or purported — within the administration.
The big picture: In a string of televised interviews on Sunday, Zarif warned that Washington risks stumbling into a war with Tehran and defended Iran's Islamic Revolutionary Guard Corps, falsely claiming it "has never killed Americans." Almost a year after the U.S. withdrawal from the Iran nuclear deal, this effort may signal that the administration's "maximum pressure" campaign is straining Iran's "maximum patience."
Background: Zarif's media appearances follow his trip to New York City last week for UN meetings and a speech at the Asia Society, during which he made public a prisoner-swap proposal in an attempt to goad Washington into premature diplomacy, thereby undercutting sanctions, and was later watered down.
Between the lines: Zarif has alleged a "divergence" between the dealmaking impulses of President Trump and those of a pejoratively styled "B team" comprising national security adviser John Bolton, Saudi Crown Prince Mohammed bin Salman, the UAE's Mohamed bin Zayed and Israeli Prime Minister Benjamin Netanyahu, all of whom Zarif claims want conflict with Iran.
By claiming that the maximum pressure policy will end in a war that Trump would not want, Zarif is gambling that the president could still do an about-face on Iran. One Iranian outlet even suggested that by appearing on Fox News, Zarif was reaching out to Trump personally.
Context: This tactic has recent precedents. In November, Politico reported that Turkish press and North Korean officials had been differentiating between President Trump and his administration in their messaging.
What to watch: Iran can be expected to continue looking for pressure points, even among the free press, to divide Washington on the Iran issue, much as it cleaved the transatlantic community.
Behnam Ben Taleblu is a senior fellow at the Foundation for Defense of Democracies.
Go deeper