Bernie Sanders: Even Paul Manafort and Michael Cohen deserve to vote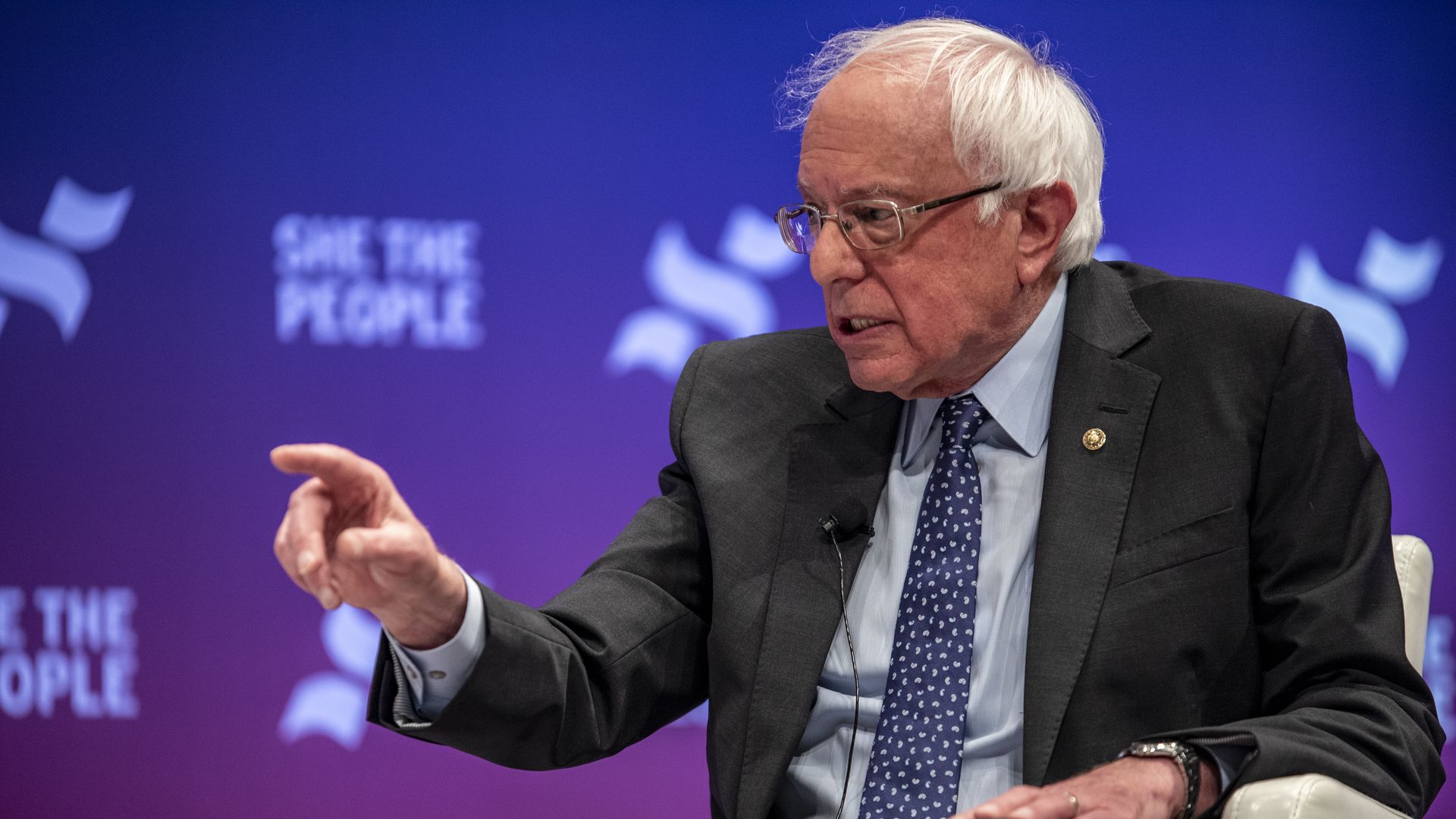 Sen. Bernie Sanders used former Trump aides Paul Manafort and Michael Cohen, who were both sentenced to prison, as pointed examples for his 2020 initiative to give incarcerated people and felons the right to vote.
The backdrop: In a USA Today op-ed published Tuesday, Sanders argued that people of color are disproportionally affected by this voting restriction. He also said he would not make any apologies for his position, which garnered criticism after he said earlier this month that he supports voting rights for convicted terrorists and sex offenders.
Go deeper: Everything else you need to know about 2020 candidate Bernie Sanders
Go deeper