Apple beats expectations, raises outlook amid services growth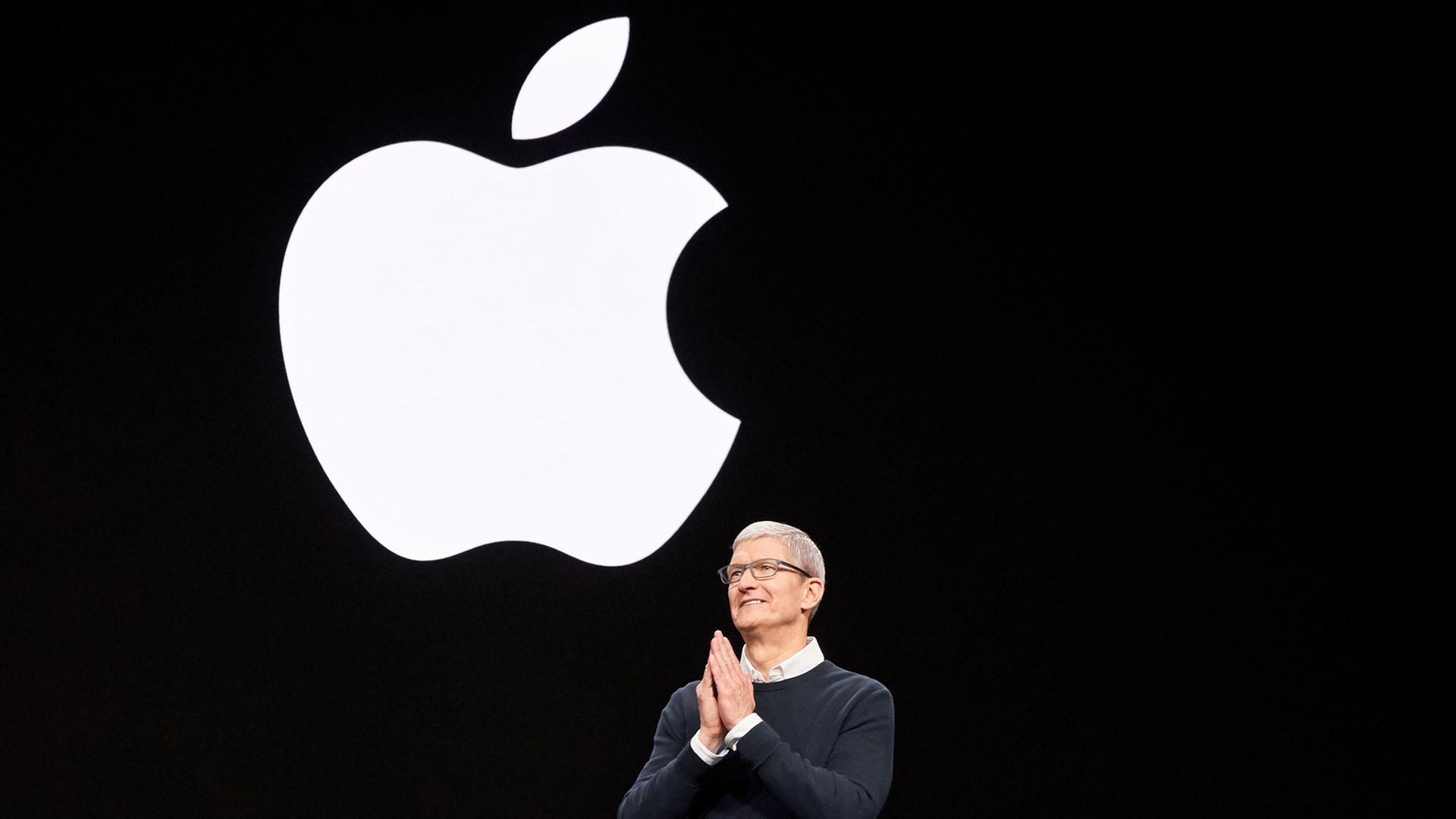 Apple reported quarterly sales and earnings on Tuesday that slightly topped analysts' expectations, with its outlook for the current quarter also ahead of estimates.
Why it matters: Last quarter, Apple issued a rare warning that the company would fall short of expectations amid lower iPhone demand.
The company reported per-share earnings of $2.46, 10 cents ahead of expectations, on revenue of $58 billion, slightly more than the $57.3 billion consensus estimate. Apple had said in January to expect revenue to be between $55 billion and $59 billion.
For the current quarter, which goes through the end of June, Apple said to expect revenue of $52.5 billion to $54.5 billion, compared to consensus estimates of just under $52 billion.
Stock up: Apple shares jumped on the news, trading up more than 5% in after hours, to $210.75, up $10.08, as of 4:45 pm ET.
What they're saying: On a conference call with analysts, CEO Tim Cook said of the last five months, November and December were the most challenging, suggesting an encouraging trend. "This has been an exciting and productive quarter for Apple," he said, highlighting the growth in iPad and services businesses.
By the numbers:
iPhone revenue totaled $31.05 billion, down from $37.56 billion a year ago, but in line or slightly ahead of most analyst expectations.
iPad revenue was $4.87 billion, up from around $4 billion a year ago.
Mac revenue was $5.51 billion, down slightly from a year ago.
Wearables and other home product sales were $5.13 billion, up from $3.94 billion a year ago.
Services revenue reached $11.45 billion, another record.
Go deeper