Trump's tighter Cuba policies aim at Florida but could upset allies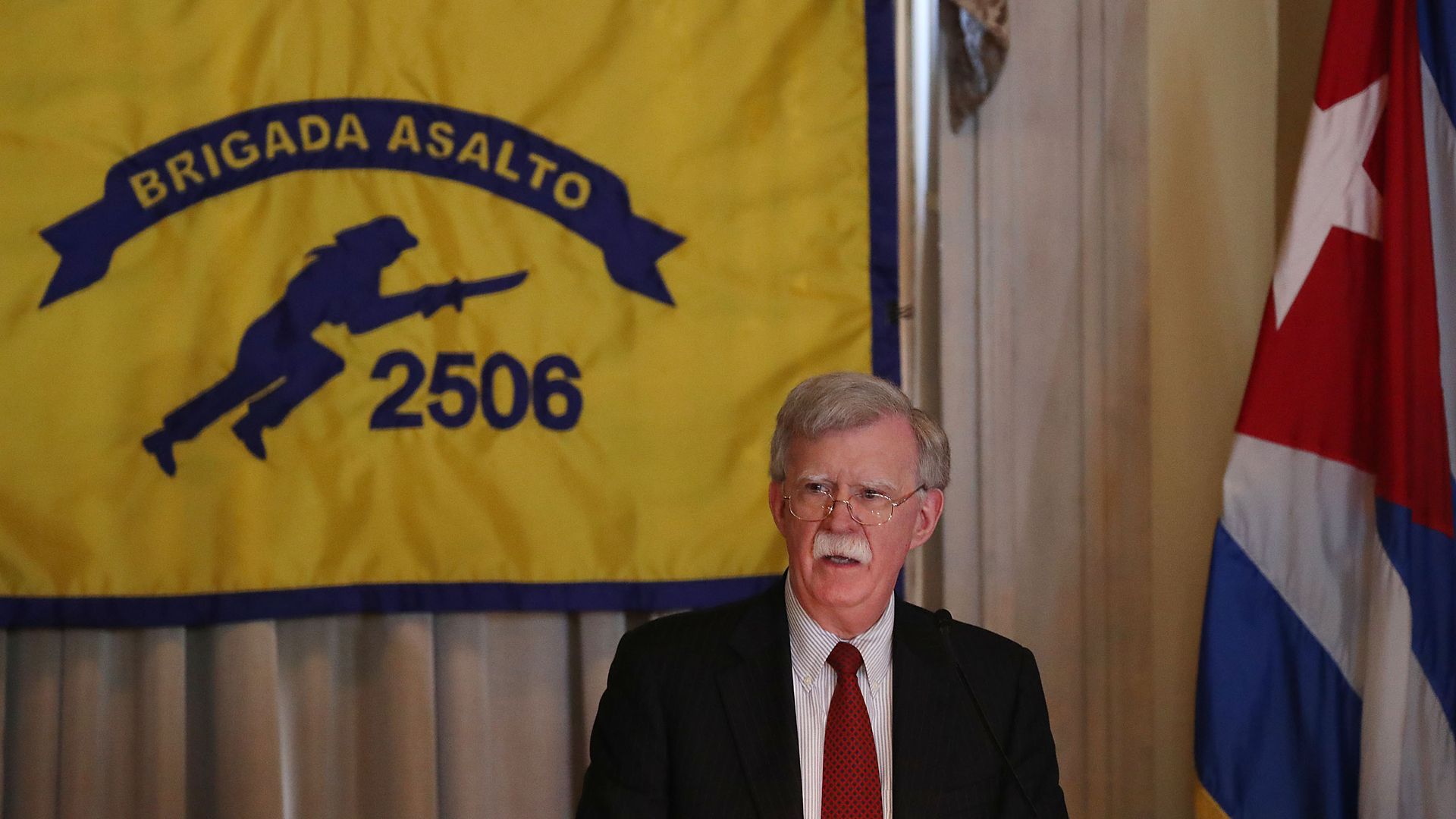 National security adviser John Bolton's announcement on April 17 of additional sanctions on Venezuela, Nicaragua and Cuba marked another step in the attempt to tighten the noose around the countries he has dubbed the "Troika of Tyranny."
The big picture: Ahead of 2020, President Trump is trying to fuse the anti-communism of Cuban American voters with the frustrations of other Troika migrants who have fled repression and dysfunction. With regime change yet to take hold in Venezuela, the administration has begun to increase pressure on Cuba while tying together its policies toward both countries.
Background: Bolton has given his two major Latin America policy speeches in Miami, targeted in part at southern Florida's anti-communist Cuban Americans, who have helped deliver the state's 29 electoral votes to Republicans. But that community has diversified in recent years and supported Trump substantially less than past GOP presidential candidates.
Between the lines: The keystone of Bolton's speech on April 17 — the 58th anniversary of the failed Bay of Pigs invasion — was the announcement that the White House would implement Title III of the 1996 Helms-Burton Act, which re-codified the Cuba embargo into law.
The provision allows American citizens, including naturalized Cuban–U.S. citizens, to bring suits in U.S. courts against foreign companies that have invested in assets confiscated by Fidel Castro after the revolution.
Canada, Spain, France and other U.S. allies oppose the provision and U.S. courts have questioned the legality of its extraterritorial overreach.
Since the law's passage, both Democratic and Republican administrations have suspended Title III. The Trump administration's intent to implement it threatens to alienate more than 50 coalition partners trying to force Venezuelan President Nicolás Maduro to step down.
The bottom line: Those governments will find it increasingly difficult to stand with a White House that has unilaterally opened the door to suits against their citizens and businesses. At the same time, Venezuelan and Nicaraguan American voters may see in this tighter embrace of the embargo — a 67-year-old policy that has failed to loosen the Castros' grip on power — the seeds of their own frustration.
Christopher Sabatini is an adjunct professor at Columbia University's School of International and Public Affairs, executive director of Global Americans and a non-resident fellow at Rice University's Baker Institute.
Go deeper