Trump's Fed pick Stephen Moore apologizes for past comments on women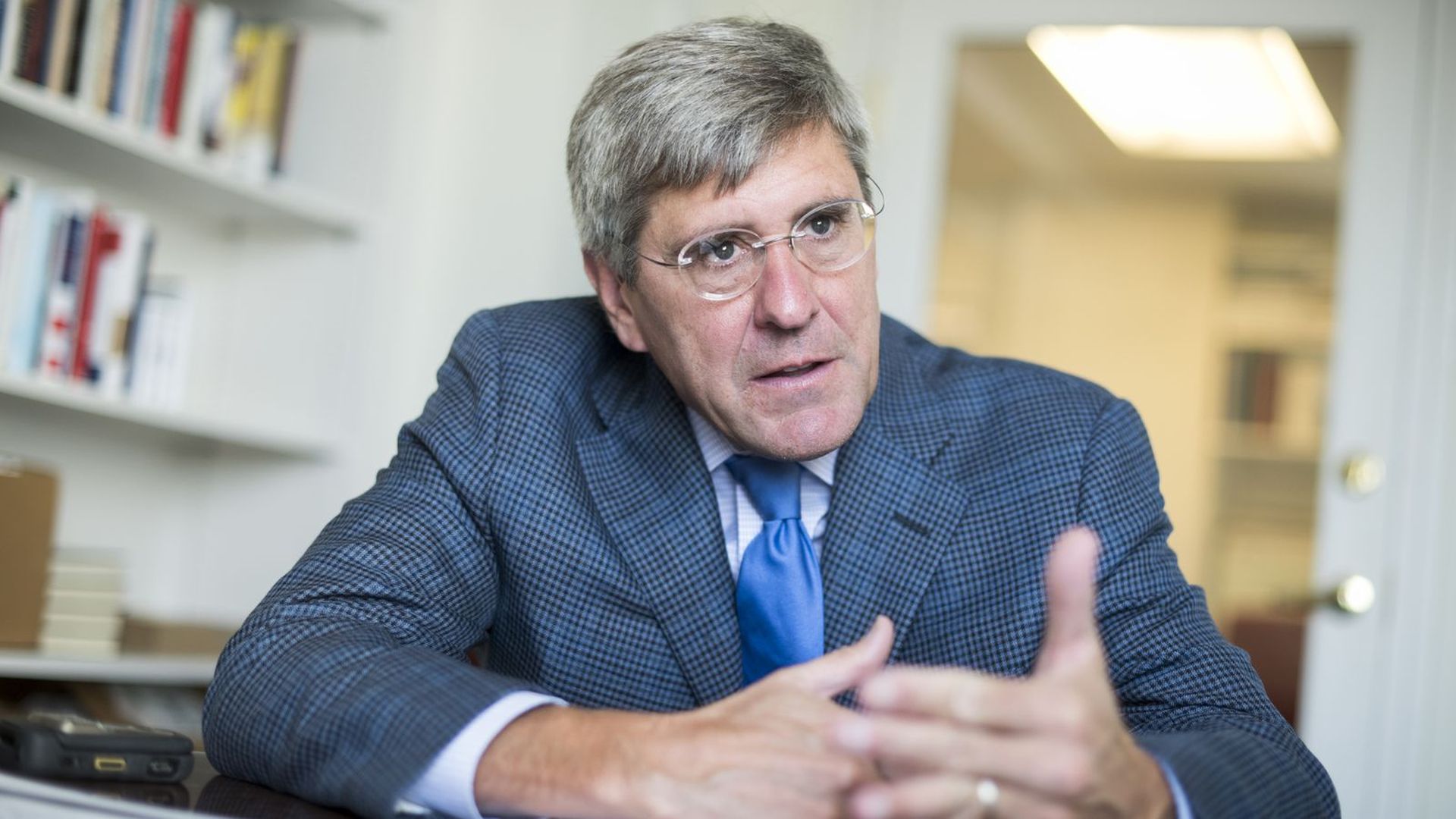 President Trump's Fed Board nominee Stephen Moore apologized in 2 separate interviews, broadcast Sunday, for his past controversial statements on women, saying he's "embarrassed" by them.
They were humor columns, but some of them weren't funny, so I am apologetic.
— Stephen Moore to ABC's "This Week With George Stephanopoulos"
Details: The longtime conservative commentator also went on AM 970 in New York to address the columns he wrote for the National Review in the early 2000s, which have since resurfaced. In one article, he said "women tennis pros ... want equal pay for inferior work."
"[The article] was kind of tongue-in-cheek about women in sports. I just want to say this: I'm embarrassed by it. I'm embarrassed by some of the things I said 18 years ago. They do not reflect my positions. I am not making light of it. It was a wrongheaded thing to do."
Moore told radio host John Catsimatidis he wanted to apologize to people who were offended by his comments, because his sisters were offended by them.
"I'm not saying that I'm blameless, and I'm not saying I'm an angel. I'm just saying that these kinds of things don't have a lot to do with whether I'm qualified to be on the Federal Reserve Board and setting interest rates."
Context: In response to the backlash last week, Moore said he had endured "one personal assault after another and a kind of character assassination having nothing to do with economics" ever since Trump contacted him about the Fed job.
Go deeper: Stephen Moore's greatest hits
Go deeper