Robotics startup Anki shutting down despite $200M in funding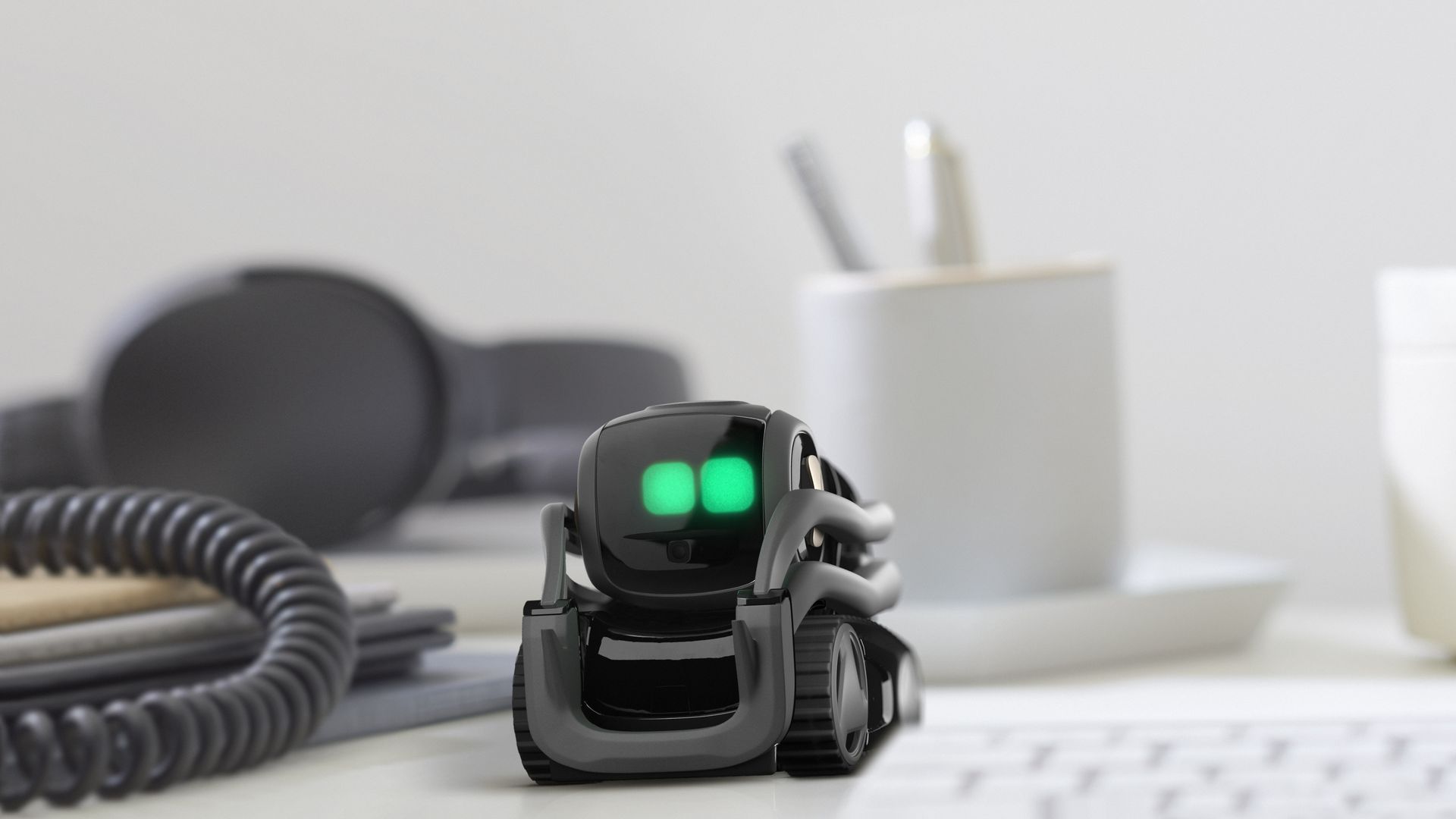 Anki, a heavily funded consumer robotics startup is shutting down and laying off its entire staff after failing to raise additional capital, Recode reported on Monday.
Why it matters: Anki is the latest in a series of consumer robotics companies to shut down, showing the market for such products remains limited.
The company, best known for its Overdrive car-racing game, released its latest consumer robot, a companion known as Vector, in October. Anki president Hanns Tappeiner told Axios last year that Anki had sold 1.5 million of its first two products, including several hundred thousand of Vector's predecessor, known as Cozmo.
Update: In a statement, Anki confirmed it was shutting its doors.
It is with a heavy heart to announce that Anki will be letting go of our employees, effective Wednesday. We've shipped millions of units of product and left customers happy all over the world while building some of the most incredible technologies pointed toward a future with diverse AI and robotics driven applications. But without significant funding to support a hardware and software business and bridge to our long-term product roadmap, it is simply not feasible at this time. Despite our past successes, we pursued every financial avenue to fund our future product development and expand on our platforms. A significant financial deal at a late stage fell through with a strategic investor and we were not able to reach an agreement. We're doing our best to take care of every single employee and their families, and our management team continues to explore all options available.
— Anki
Go deeper