An intense cyclone will threaten India and Bangladesh this week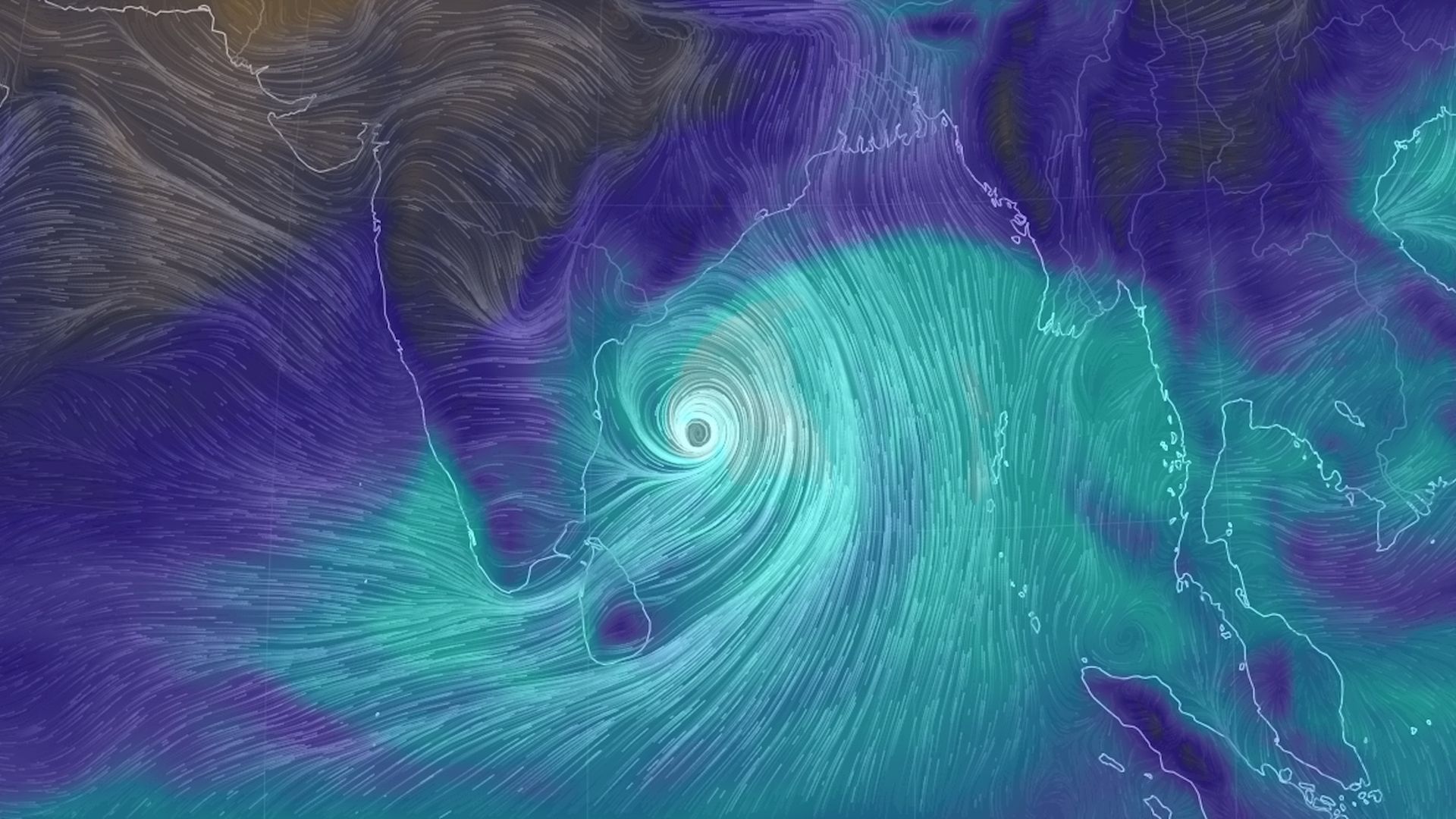 Cyclone Fani is growing in strength and moving slowly north toward the Bay of Bengal, where it threatens to turn into a fierce Category 3 or stronger storm before making landfall in northeastern India. After landfall, the storm may spread strong winds and heavy rains into neighboring Bangladesh.
Why it matters: The cyclone threatens to bring heavy rain, strong winds and storm surge flooding to the Indian states of Andhra Pradesh, Odisha and West Bengal, and could parallel the coast for a time — making any wobble toward the east or west highly consequential for where it eventually comes ashore on or about May 3. The Bay of Bengal can support high intensity storms, and this region is extremely vulnerable to the range of hazards from tropical cyclones.
Details: Computer models are consistent in showing the storm may increase in intensity — perhaps significantly, as it moves closer to India during the next few days. However, the track forecast is tricky, since slight jogs east or west will make a big difference in where the biggest impacts wind up.
It's possible that the Indian city of Kolkata, with a population of nearly 5 million, will be impacted by the weekend, though there's considerable uncertainty about how strong Cyclone Fani will be at the time.
After past storms killed thousands, the Indian government, as well as the government of Bangladesh and non-governmental organizations, have invested in systems to warn populations in these regions in advance of such storms.
What's next: Meteorologists will be watching for the storm to get better organized over the next couple of days, while examining computer model data to determine whether a consensus is emerging about where the storm may make landfall.
This is vital information for ordering any evacuations and staging emergency relief supplies.
Go deeper