CAR-T payment challenges are only beginning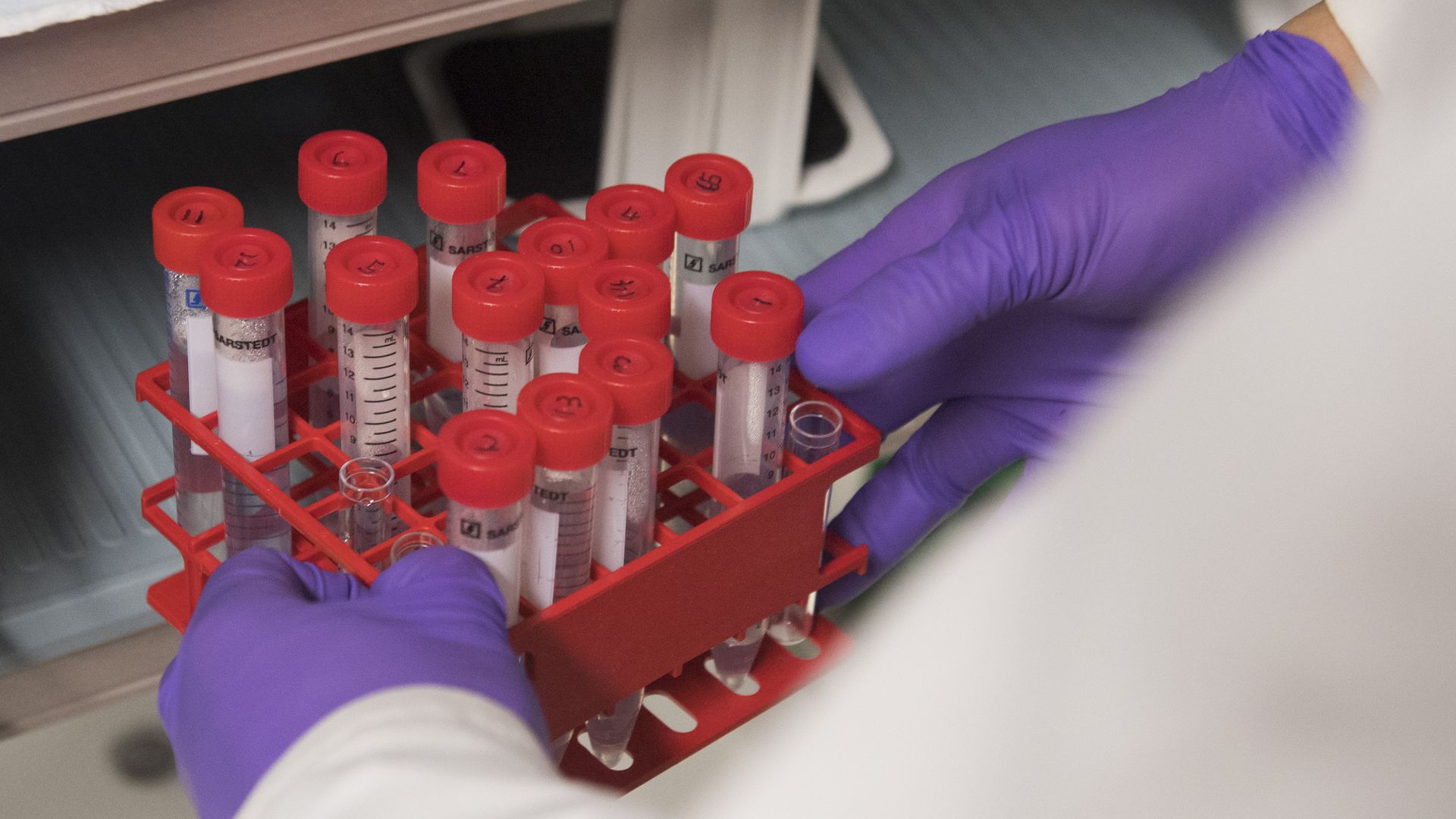 The Trump administration proposed bumping up hospital payments for CAR-T cancer therapy last week, but the question of how to pay for these procedures — which are individualized for each patient — is far from settled.
The big picture: Hospitals don't want to keep losing money over this treatment, and that could affect who gets it. More CAR-T therapies are in the development pipeline, but competition isn't a sure-fire solution given its personalized nature.
Hospitals can lose upwards of $100,000 dollars when they provide CAR-T therapy to a Medicare beneficiary on an inpatient basis.
That's because the procedure — which is offered by 2 manufacturers — has a price tag of about $373,000 per patient.
Medicare only reimburses for a portion of this cost when the procedure is done on an impatient basis, and while Medicare has proposed an increase to that amount for 2020, hospitals still won't be made whole.
The American Hospital Association said that the proposal "is not a permanent solution, [but] it will help in the short-term."
"Rather than dealing with price itself, we've just let the higher-than-we-want prices bleed into other parts of the health system," Memorial Sloan-Kettering Cancer Center's Peter Bach said.
If Medicare raises its reimbursement rate to make hospitals whole, that's expensive for taxpayers. But manufacturers aren't budging on their prices.
And even though experts say some hospitals might stop providing CAR-T if they continue to lose money, they also say it won't be enough hospitals to prompt manufacturers to lower their prices as a way to restore those lost sales.
"To the extent that [the manufacturers are] just saying that's the price, take it or leave it…hospitals may not have the opportunity to negotiate," said Vanderbilt's Stacie Dusetzina. "It's almost like you'd need a coordinated purchasing of CAR-T to be able to get that negotiating power. And I don't think they have that right now."
Between the lines: The problem isn't as acute within the commercial market or when hospitals treat Medicare patients on an outpatient basis, which has a different payment structure.
People often need to be hospitalized because of complications associated with the treatment, meaning outpatient treatment isn't an option for everyone.
The fact that hospitals are losing money "does make it a question of whether or not it's viable to keep treating people," Dusetzina said.
"Some hospitals just aren't going to pay this…and that's counter to the general objective, I think, of having new innovative treatments, which is that they get to patients," Bach added.
What we're watching: There are more CAR-T therapies in the development pipeline. If they make it to market, they'll be available for more uses.
"I think you're going to see more improvements on process and technology, but the question is, what does this do on the price side?" said Ted Okon, executive director of the Community Oncology Alliance. "The cost should come down with increasing technological evolution and also with increased competition."
The bottom line: Unless and until competition drives down the cost of CAR-T, or either Medicare or manufacturers cave, the system is at a standoff — one that isn't sustainable in the long run.
"Do we change our system to accommodate these treatments, because they are high value, or do we get to this impasse where we require them to come down on the price to make sure they're adopted?" Dusetzina said.
Go deeper