Amazon sets eyes on its next target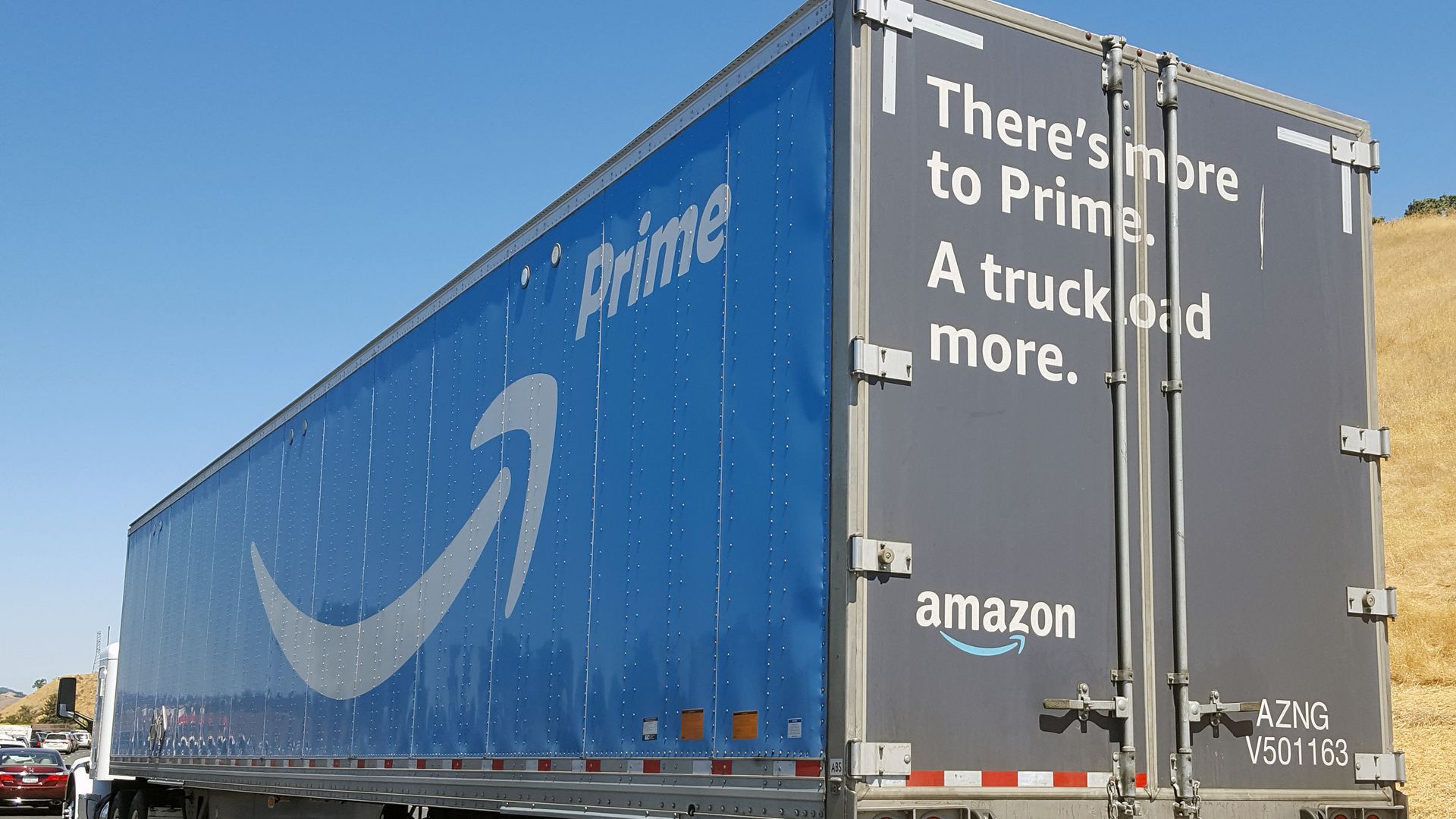 Amazon appears to be lowballing rivals in a classic squeeze to take over yet another industry: freight.
Why it matters: With its track record of upending nearly every business it enters, Amazon has the potential to decimate UPS and FedEx as it moves into shipping. Its tactic is a modern example of putting competition through a Rockefeller-style "good sweating."
"Amazon is turning areas of the business that were historically costs into new revenue streams," says Gartner L2 analyst Griffin Carlborg. Shipping could be a massive source of profit for the tech giant — U.S. companies spent $1.5 trillion on moving goods in 2017, reports WSJ.
Amazon's online trucking platform is already undercutting the big players' average shipping rates by up to 33%, reports FreightWaves.
The behemoth can also scoop up customers with its top trust rating. Raymond Neal, an independent bookstore owner who sells on Amazon, tells me, "People pay more for the same book if it's 'Fulfilled by Amazon,' or Prime."
Logistics incumbents should worry, Carlborg says. "[Amazon is] breaking into new industries by offering services that are too good to be true or prices that are too good to be true, and figuring out opportunities to monetize it later."
Analysts say it's a familiar strategy. Amazon has tried to grab customers from sellers on its site by debuting cheaper, private label products right alongside the existing selection.
The company denies the lowballing: "We work with many line-haul service providers in our transportation network and have long utilized them to carry loads for Amazon. This service, intended to better utilize our freight network, has been around in various forms for quite some time. The analysis suggesting dramatic undercutting of pricing is false."
The big picture: As we noted when Amazon announced 1-day shipping, one way the company can slash delivery times for Prime is by building its own logistics network — chipping away at its reliance on the big shippers.
Axios emailed UPS and FedEx. The companies did not immediately return requests for comment.
Go deeper