WHCA president calls Trump's "fake news" rhetoric "unpresidential"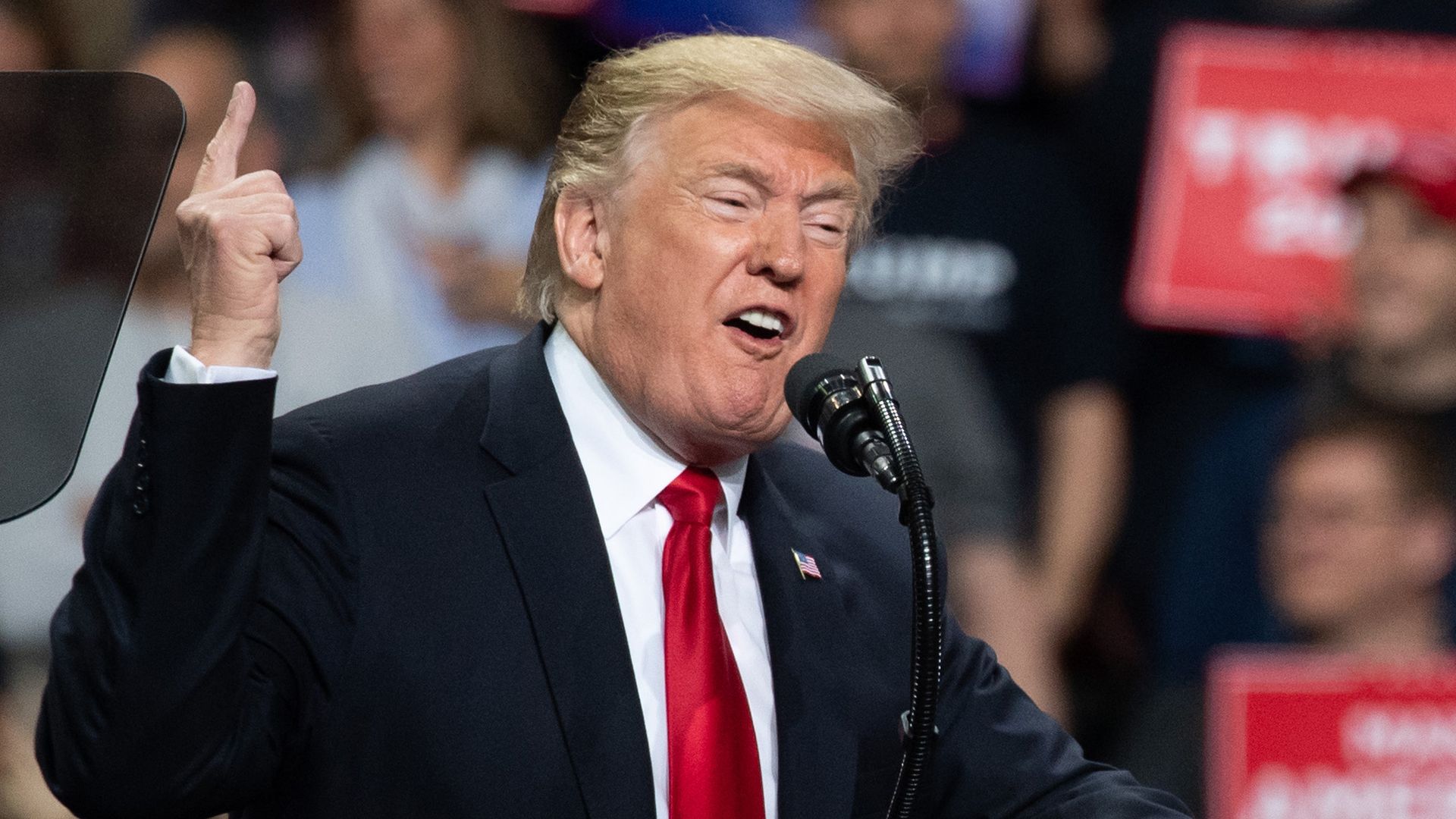 After President Trump labeled the media "fakers" at a Wisconsin rally Saturday evening, the White House Correspondents' Association president warned of the dangers of attacks on a free press.
"I've had death threats, including one this week — too many of us have. It shouldn't need to be said in a room full of people who understand the power of words that 'fake news' and 'enemies of the people' are not pet names, punchlines or presidential."
— Olivier Knox, White House Correspondents' Association president
Details: Instead of the traditional presidential roast from a comedian, historian Ron Chernow made a keynote speech.
Background: Comedian Michelle Wolf was criticized by some for crossing the line into personal attacks with her 2018 performance at the annual dinner.
The big picture: It's the third time the president has skipped the event. This year, White House administration officials were told to boycott the dinner. Trump instead opted to hold a rally in Green Bay in which he took aim at the media, singling out CNN after the crowd changed "CNN sucks!"
Go deeper