Trump's trade war hammers Wisconsin's ailing dairy farmers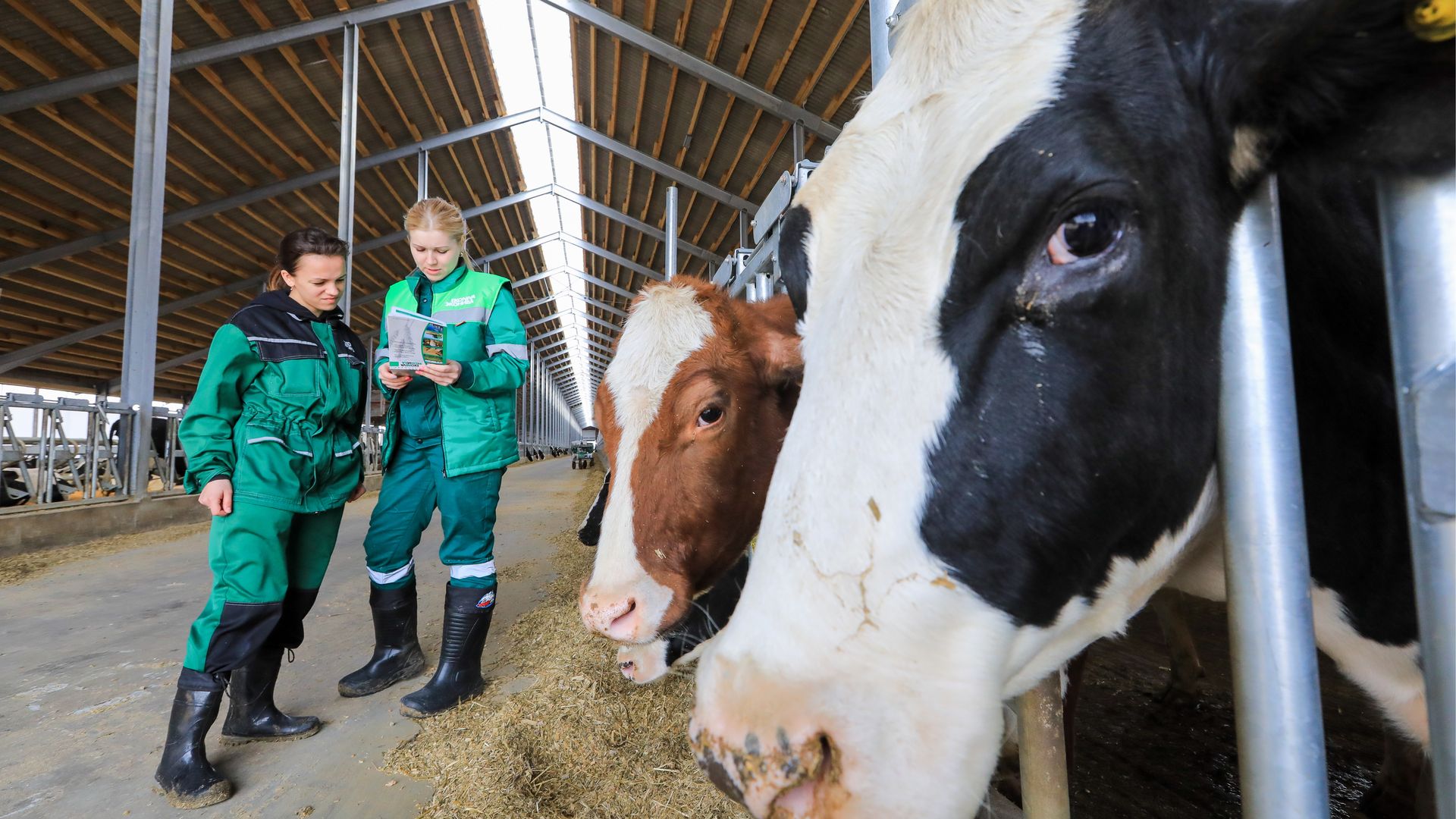 Dairy farms in Wisconsin are on the brink of vanishing as they struggle to survive falling prices, overproduction and President Trump's trade war, the New York Times reports.
Why it matters: President Trump is managing a delicate balancing act, as he seeks to force concessions through his global trade war without losing the support of farm districts he won in 2016. Many dairy farmers are being forced to turn to beef or vegetables to make a living.
By the numbers: Nearly 1,200 Wisconsin dairy farms have stopped milking cows since 2016, with 212 folding this year.
Wisconsin herds are below 8,000, or half compared to 15 years ago, the Times reports.
49 Wisconsin farms filed for bankruptcy in 2018 — more than any other state, according to the American Farm Bureau Federation.
Milk prices have declined within the last five years from $26 to $17 per 100 pounds, according to the USDA. Increased efficiencies in milking and corporate farming have also led to overproduction, especially as U.S. consumer tastes shift away from dairy.
What to watch: Trump's approval rating for heartland voters is underwater as farmers continue to struggle.
Go deeper:
Go deeper