New York Times columnist Bret Stephens blasts paper for anti-Semitic cartoon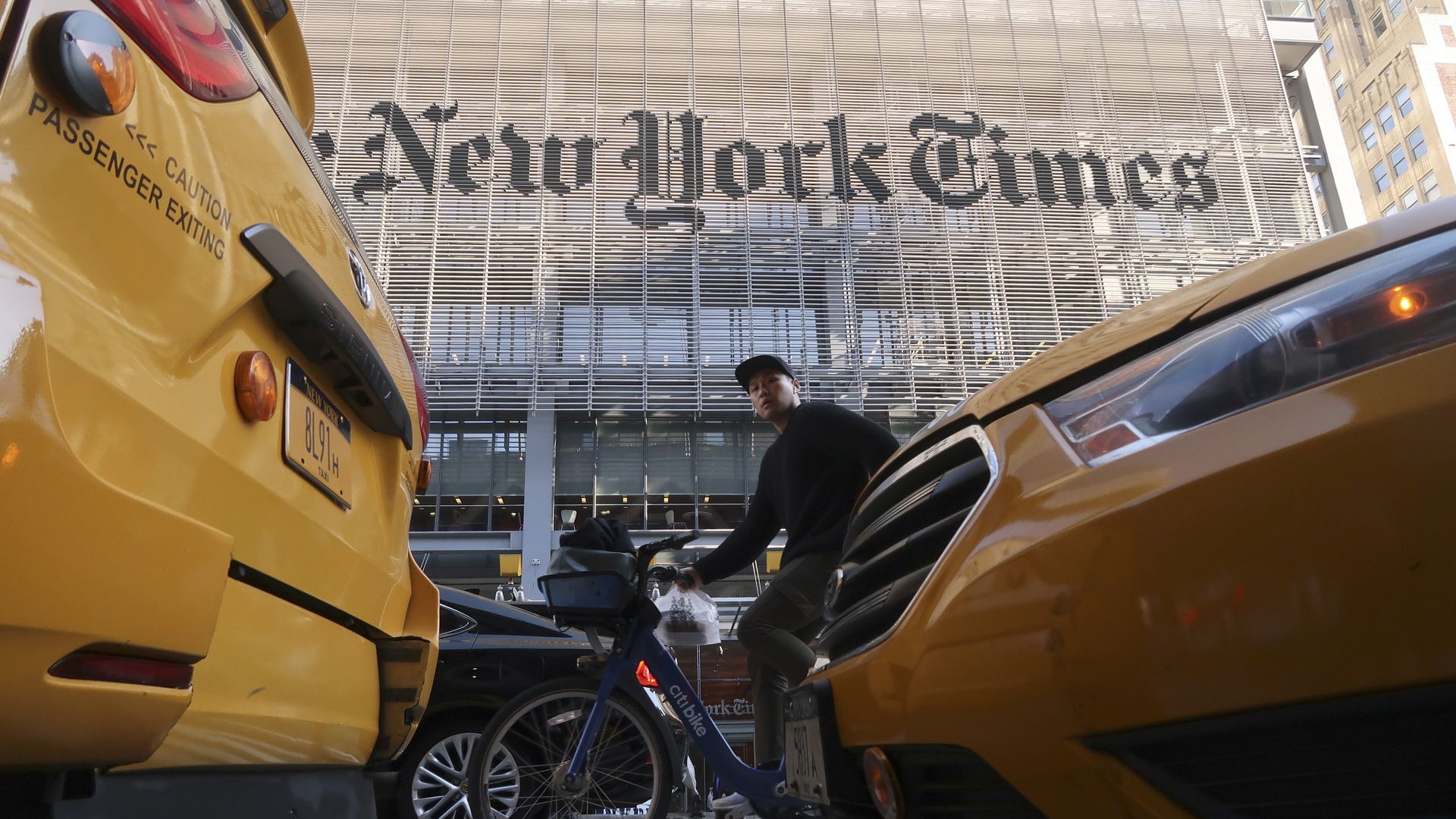 In an op-ed Sunday, New York Times columnist Bret Stephens condemned the same newspaper in which his writing appears for publishing an anti-Semitic cartoon, arguing that the media's "torrential criticism of Israel" and "mainstreaming of anti-Zionism" has desensitized people to its "inherent bigotry."
Context: The Times' international edition published a cartoon on April 25 that depicted Israeli Prime Minister Benjamin Netanyahu as a guide dog for a blind President Trump. After issuing an editor's note that called the cartoon "an error of judgment," the Times put out a second statement with a more forceful apology.
"We are deeply sorry for the publication of an anti-Semitic political cartoon last Thursday in the print edition of The New York Times that circulates outside of the United States, and we are committed to making sure nothing like this ever happens again. Such imagery is always dangerous, and at a time when anti-Semitism is on the rise worldwide, it's all the more unacceptable. We have investigated how this happened and learned that, because of a faulty process, a single editor working without adequate oversight downloaded the syndicated cartoon and made the decision to include it on the Opinion page. The matter remains under review, and we are evaluating our internal processes and training. We anticipate significant changes."
Highlights from Stephens' column:
"The Times has a longstanding Jewish problem, dating back to World War II, when it mostly buried news about the Holocaust, and continuing into the present day in the form of intensely adversarial coverage of Israel."
"The problem with the cartoon isn't that its publication was a willful act of anti-Semitism. It wasn't. The problem is that its publication was an astonishing act of ignorance of anti-Semitism — and that, at a publication that is otherwise hyper-alert to nearly every conceivable expression of prejudice, from mansplaining to racial microaggressions to transphobia."
"So long as anti-Semitic arguments or images are framed, however speciously, as commentary about Israel, there will be a tendency to view them as a form of political opinion, not ethnic prejudice. But as I noted in a Sunday Review essay in February, anti-Zionism is all but indistinguishable from anti-Semitism in practice and often in intent, however much progressives try to deny this."
"I have now been with The Times for two years and I'm certain that the charge that the institution is in any way anti-Semitic is a calumny. But the publication of the cartoon isn't just an 'error of judgment,' either. The paper owes the Israeli prime minister an apology. It owes itself some serious reflection as to how it came to publish that cartoon — and how its publication came, to many longtime readers, as a shock but not a surprise."
Go deeper