A Democratic fiscal manifesto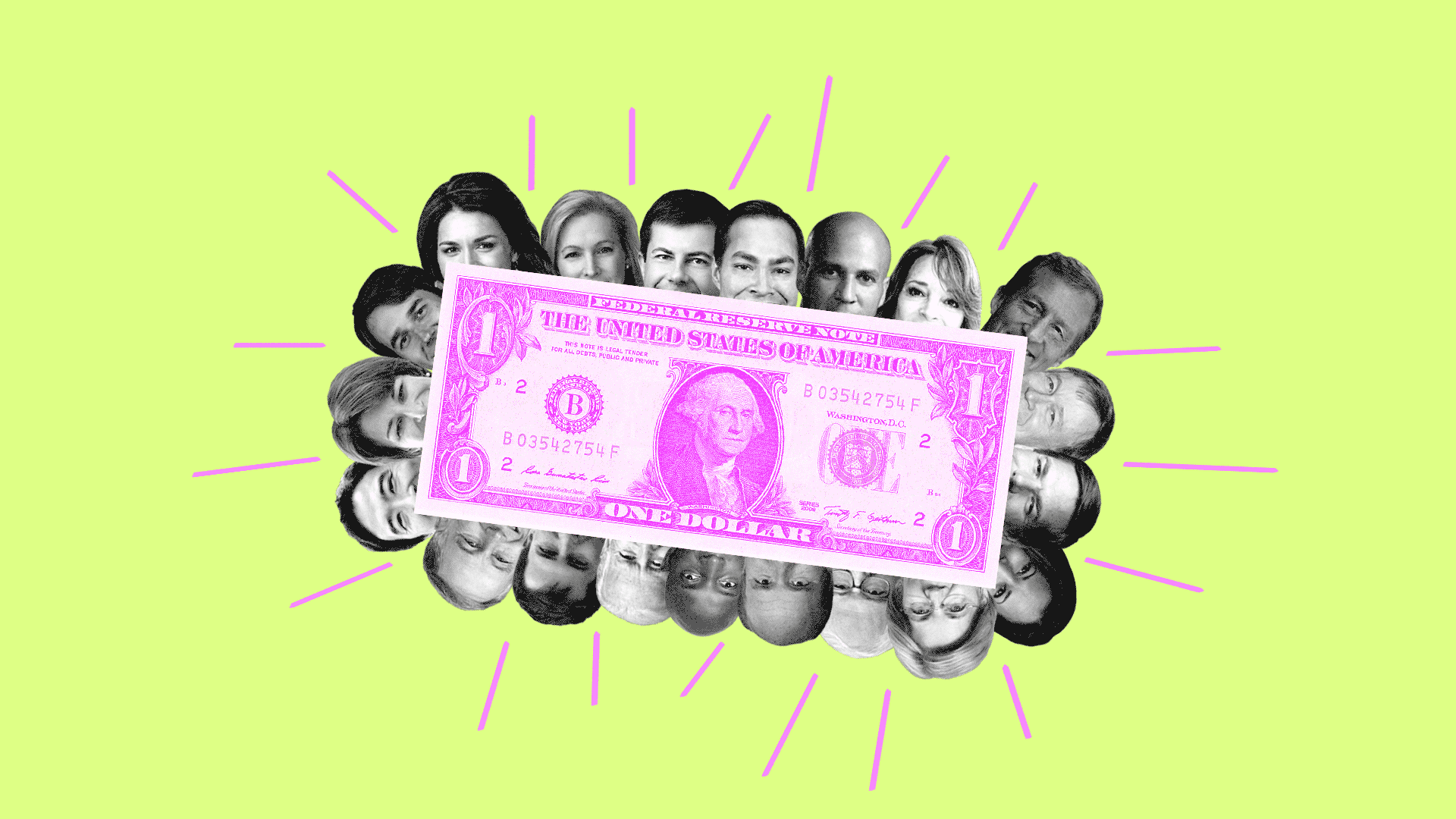 What should a Democratic presidential candidate's economic policy look like? The field is now up to 20 candidates, with Joe Biden the latest big name to declare that he's running.
The state of play: While Elizabeth Warren and Andrew Yang have carved out a niche for themselves as the wonks of the race, most of the rest are light on detail, especially when it comes to fiscal policy.
Enter Joe Stiglitz, whose new book, "People, Power, and Profits: Progressive Capitalism for an Age of Discontent," presents itself as "a platform that can serve as a consensus for a renewed Democratic Party." Stiglitz, a Nobel laureate who worked in the Clinton administration, has written a coherent manifesto that could quite easily be adopted by a majority of the Democratic candidates.
The book avoids labels. While a lot of its prescriptions can be seen as socialist, Stiglitz goes no further than to say that he's a "progressive capitalist." And while he says that the government should spend as much money as it takes to bring the economy to full employment, he nowhere deviates from economic orthodoxy. Nor does he even so much as mention modern monetary theory.
A much stronger antitrust regime is at the top of Stiglitz's agenda. He calls for breaking up Facebook and aggressively regulating all monopolists, however they arrived at their position. (That includes pharmaceutical companies with patented drugs.) He also wants to limit the degree to which companies can use and agglomerate data; even after it's broken up, he says, Facebook should probably be regulated as a public utility.
A guaranteed job for all who are willing to work is also on the list. Stiglitz opposes a universal basic income, saying it's too expensive and doesn't place sufficient value on employment. The jobs guarantee would not explicitly be a form of reparations, he says, but by its nature it would disproportionately benefit African-Americans.
Public options should be introduced in many areas of American life, says Stiglitz. Americans should have the option to sign on to Medicare — just like they should have the option to pay extra money into their Social Security accounts, rather than relying on Wall Street for their pensions. They should also have the option to obtain a mortgage directly from the government.
College should be paid for through an Australian-style graduate tax. Graduates earning more than $30,000 might pay 1% of their income toward repaying their student loans; those on seven-figure salaries might pay 4%. After 25 years, the loans are forgiven.
Why it matters: Stiglitz is a critic of what he sees as the incrementalist approach of Presidents Clinton and Obama. "Our polity has slid so far that we are now compelled to turn to fundamental issues in order to cure what ails us," he writes. "Minor tweaks of current arrangements won't get us to where we need to be." Whether or not his specific ideas are adopted, you can expect such maximalism to be a theme coming from most of the Democratic field.
Go deeper