How 9 of the 2020 Democrats plan to take on Trump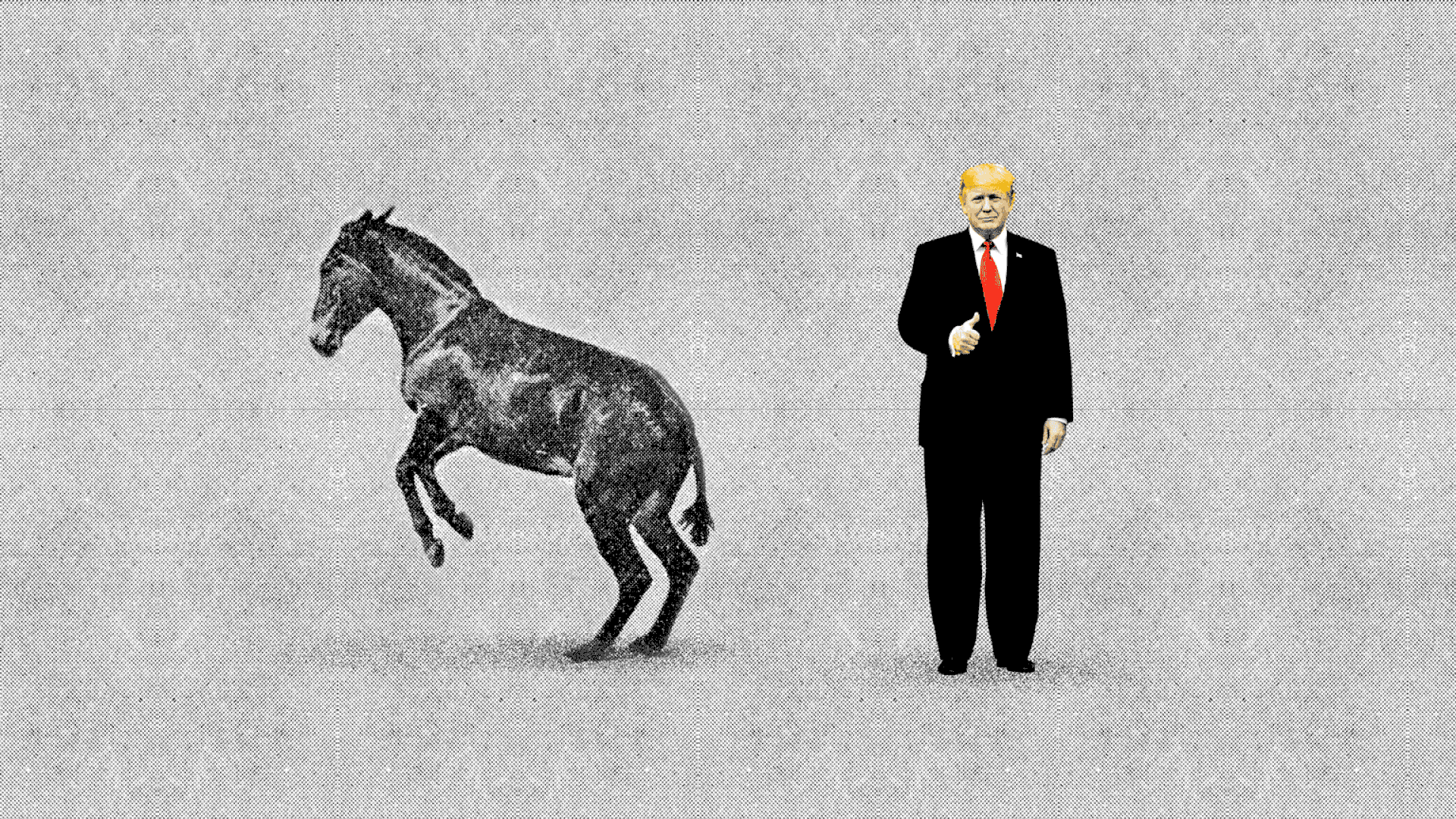 Vice President Joe Biden's 2020 announcement sounded like he was ready to skip the primary. He dove right in, directly attacking his hoped-for competitor: President Donald Trump.
The big picture: Axios reached out to every Democratic presidential campaign over the past few days to preview their general election strategy.
Here's what they said:
Sen. Kamala Harris' campaign said they'll focus on "Harris the prosecutor." "If you were to canvas the Democratic electorate, a significant portion of it thinks Donald Trump is a criminal, and who best to take that on than a prosecutor?" a campaign aide said.
Sen. Cory Booker will play up that Trump came in on a promise to drain the swamp, "but we've seen the exact opposite — he's enriching his pals across the country," a Booker campaign aide said. The aide said Booker is running on the idea that America needs to restore justice and fairness in a time when the Trump administration has chipped away at it.
Sen. Amy Klobuchar's campaign said she'll focus on Trump's empty promises, specifically on health care and prescription drugs, and she'll point to how her record in office shows "she's getting things done as a senator and he isn't as president."
Julián Castro's message will be: "I'm the antithesis to Donald Trump. I'm a young Latino man who grew up in a family with modest means. I know what it looks like to achieve the American dream," per a Castro spokesperson.
Sen. Elizabeth Warren's spokesperson pointed Axios to her Feb. 9 announcement speech where she stated that Trump "is not the cause of what's broken, he's just the latest, and most extreme, symptom of what's gone wrong in America." She'll prioritize how she would fight for big, structural change.
John Delaney's spokesperson said they're "going to make a really good case for the fact that we actually need a boring president. We need the guy who can get the job done and won't make a bunch of waves."
Rep. Eric Swalwell will note that he's the product of a working family, first in his family to go to college, and still paying down his student loan debt. "He sees and hears what working Americans need because he always has been in the same boat as them," his campaign said.
Gov. Jay Inslee's team says he will contrast Trump's pessimism with his optimism, specifically how the president "acts as though Americans can't solve the impacts of climate change, while the governor is optimistic we can take on this existential threat," an Inslee spokesperson said.
Rep. Tim Ryan will argue that he can unite Americans, while Trump just divides them, a Ryan campaign aide said.
What we're hearing: Some Democratic operatives told Axios they worry about Trump dominating this election cycle the way he did in 2016 — something that could easily happen with Biden making Trump's character the focus of his campaign.
Go deeper