Larry Kudlow: U.S. in position of leverage for upcoming trade talks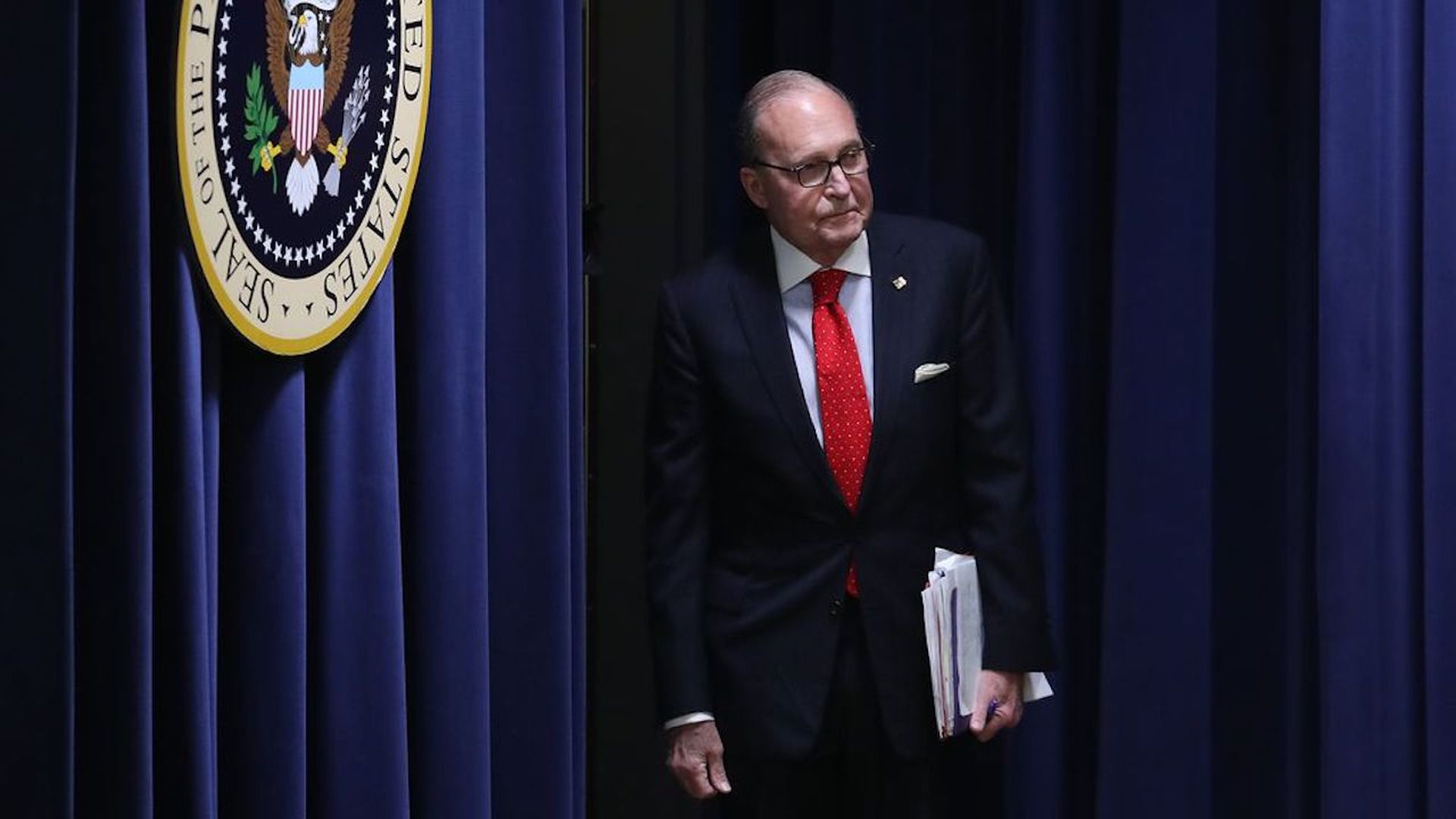 The news that the U.S. economy grew 3.2% the first quarter of this year gives the U.S. some "leverage" in upcoming trade talks with China, National Economic Council director Larry Kudlow said Friday on CNBC's "Squawk on the Street."
"I'm cautiously optimistic about the deal ... China's economy is slumping and has been for some time."
— Larry Kudlow
Yes, but: Axios' Courtenay Brown reported earlier this month that China's economy grew 6.4% in Q1 on an annual basis, exceeding analysts' 6.3% growth estimate. But, analysts did warn that it's "too early to call a sustainable turnaround," per Reuters.
Driving the news: President Trump on Thursday sparked a flurry of anticipation, the New York Times reported, when he suggested there will be a visit from Xi soon.
While Trump kept his comments vague, people familiar with the situation told NYT that the hope is for Trump and Xi to sign an agreement in May or June.
And, earlier this month, Trump suggested an "epic" trade deal could be getting closer, per NYT.
What's happening now: Trade negotiations are continuing on April 30 in Beijing, when U.S. Trade Representative Robert Lighthizer and Treasury Secretary Steven Mnuchin will travel to Beijing, the White House said on Tuesday.
Chinese Vice Premier Liu He will continue the trade talks with a delegation in D.C. on May 8.
Go deeper:
Go deeper