Gillibrand disregards the lack of local love as New York's Gov. Cuomo's endorses Biden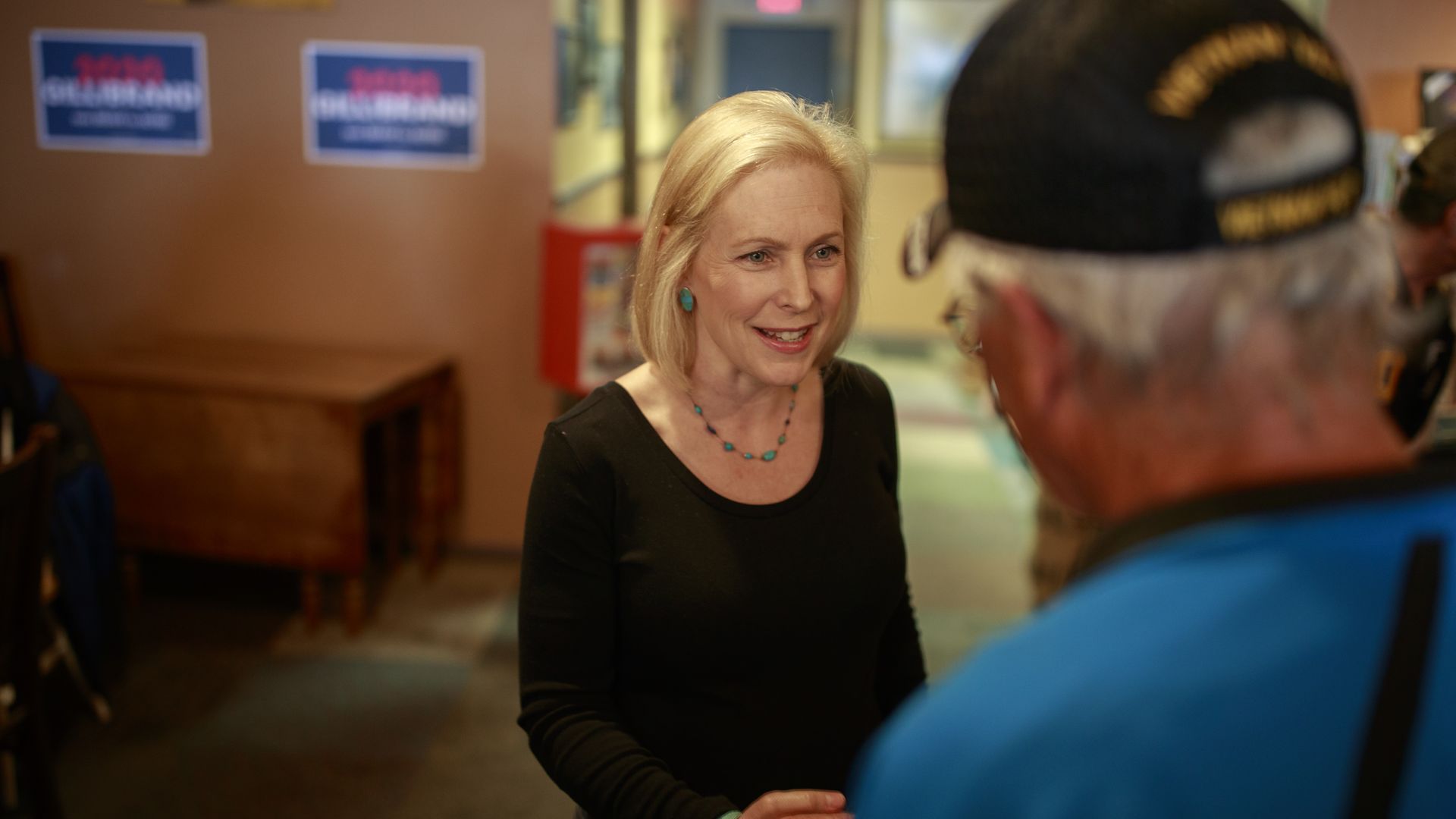 After a campaign event on Friday, Sen. Kirsten Gillibrand (D-N.Y.) said she is neutral about her state's Gov. Andrew Cuomo throwing his support behind former Vice President Joe Biden for the 2020 presidential election, reports AP.
"Our governor can endorse whoever he likes, but I am the best candidate to defeat President Trump, and I will."
— Sen. Kirsten Gillibrand (D-NY) to reporters in New Hampshire
Flashback: Cuomo said he feels Biden is the Democrats' best bet at beating Trump in 2020 because of his credibility, reports Politico. Cuomo is also opening up his fundraising network to Biden, reports CNBC.
Go deeper: Kirsten Gillibrand: Everything you need to know about the 2020 candidate
Go deeper