Trump on measles vaccines: "They have to get the shots"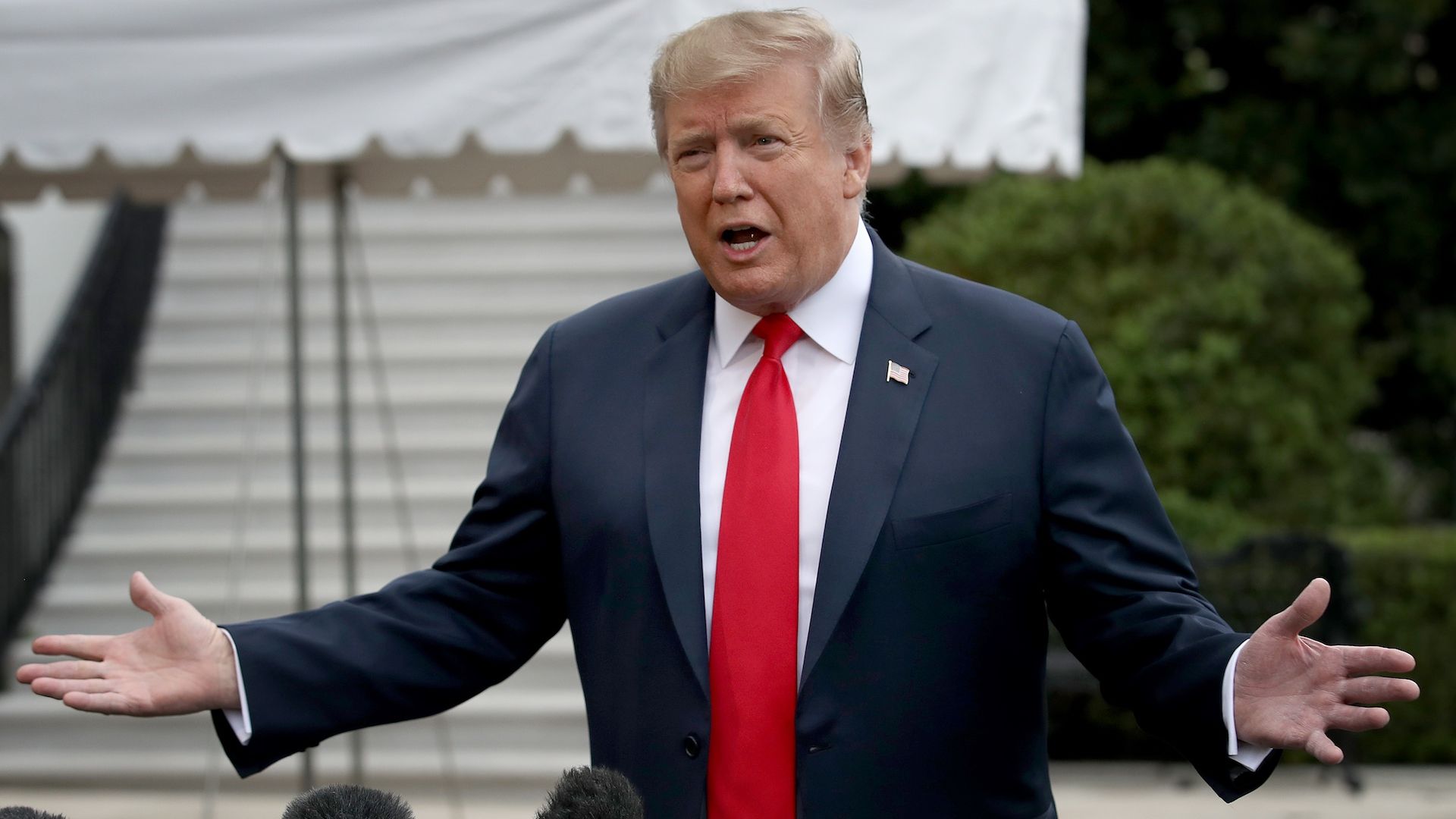 President Trump on Friday spoke for the first time on the record about measles outbreaks that have taken place across 22 states so far this year, instructing parents to vaccinate their children against the highly contagious and occasionally deadly virus.
What he said: "They have to get the shots. The vaccinations are so important, this is really going around now. They have to get the shots."
Why it matters: Trump's comments are notable in part because he has expressed skepticism of vaccines in the past. For example, he met with prominent anti-vaxxers such as Andrew Wakefield, whose study on a tie between the measles, mumps and rubella vaccine with autism was debunked and retracted from a scientific journal.
A more recent study with thousands of participants found no link between the MMR vaccine and autism, and the vaccine is safe and effective.
In the past, presidents have used the bully pulpit to encourage Americans to vaccinate themselves and their children against diseases such as polio, measles and the flu, among others.
Until Friday, Trump had remained silent on the ongoing outbreaks, which are the largest the U.S. has seen in any year since the virus was declared eradicated from the country in 2000.
The big picture: So far this year, the U.S. has seen nearly 700 cases of the measles, with more than 70 cases reported in just one week. As of Monday, 5 states were reporting outbreaks, with the largest ones occurring in New York, including in New York City.
A reluctance by some parents to vaccinate their children, either because of misinformation spread online or other reasons, has made many communities more susceptible to outbreaks sparked when people travel from regions where the virus is still active.
Go deeper:
Go deeper