Bernie Sanders takes aim at Biden with donation push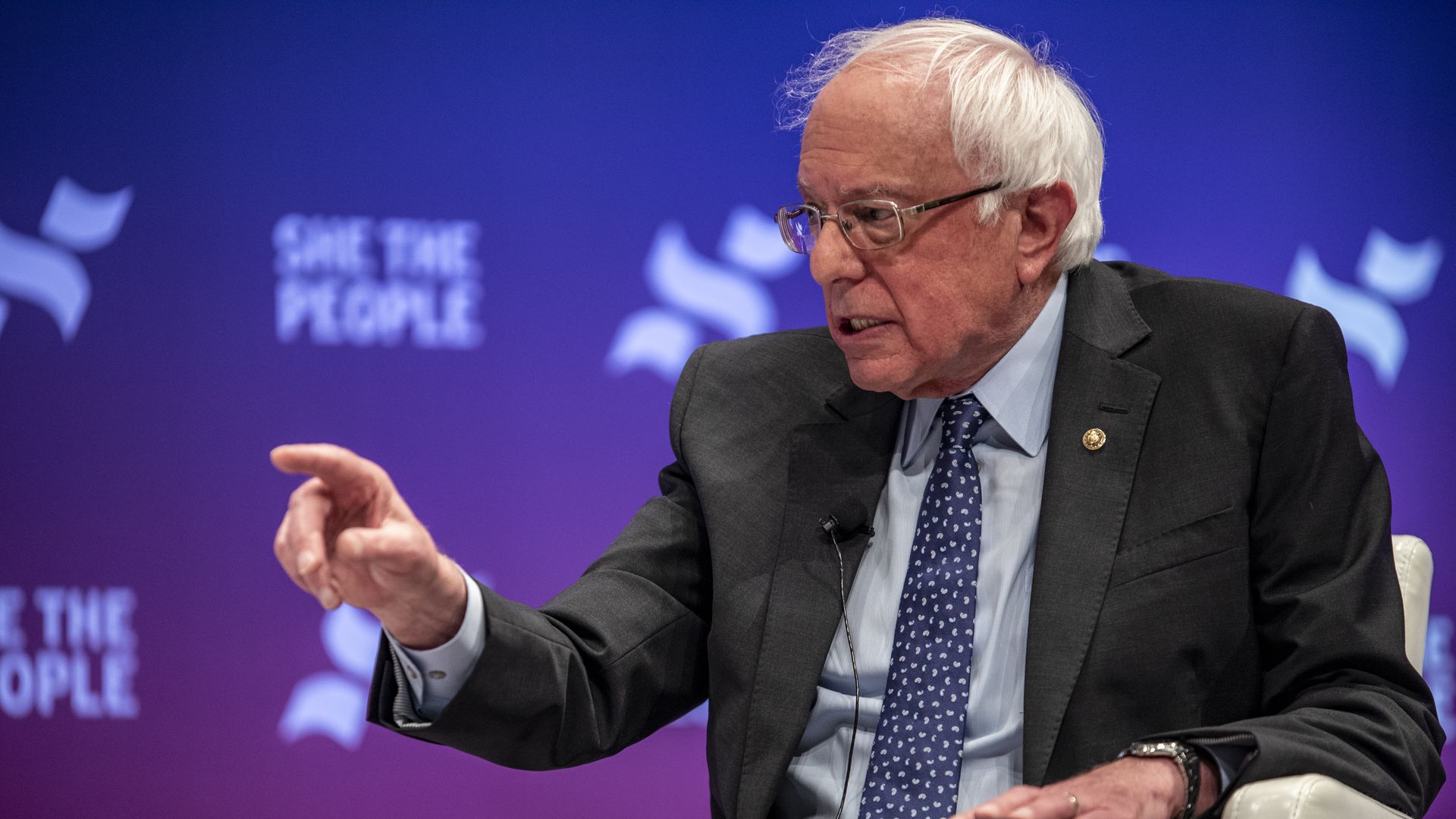 Former Vice President Joe Biden announced his presidential candidacy on Thursday, and Sen. Bernie Sanders (I-Vt.) took the opportunity to ask supporters to donate to his own presidential campaign in an email with the subject line: "Joe Biden."
"It's a big day in the Democratic primary and we're hoping to end it strong. Not with a fundraiser in the home of a corporate lobbyist, but with an overwhelming number of individual donations in response to today's news. Contribute before midnight. It would mean A LOT to our campaign."
— Sen. Bernie Sanders' campaign
Go deeper: Bernie Sanders: Everything you need to know about the 2020 candidate
Go deeper