Study: Warren's college debt plan benefits high-earners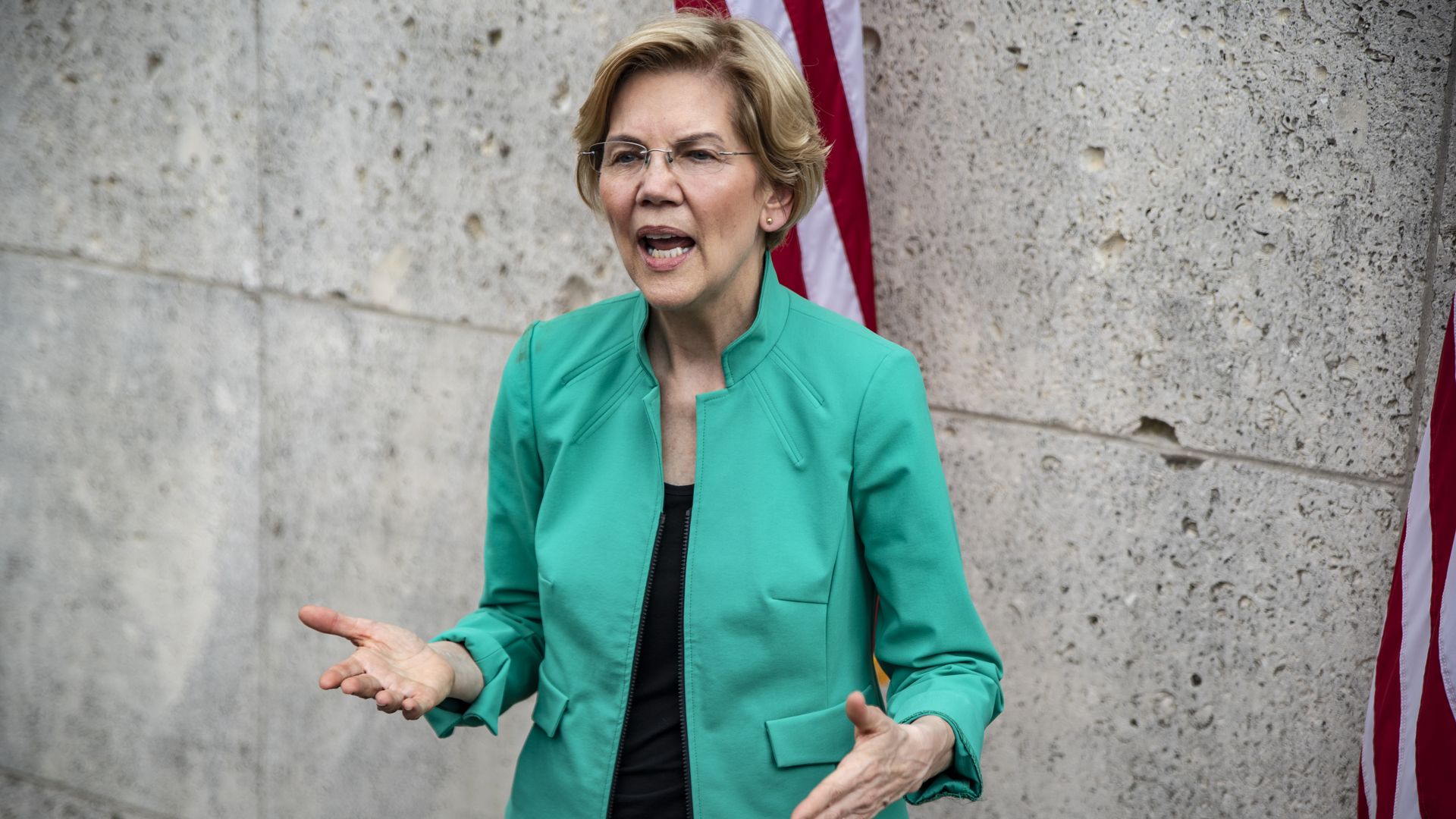 The Brookings Institution released an analysis of Democratic presidential candidate Sen. Elizabeth Warren's student debt-forgiveness plan, illustrating that it would help higher income earners or those who have post-graduate degrees.
Details: Warren has proposed a plan that would cost $640 billion to erase the debt of 75% of Americans who grapple with ongoing student loan obligations.
By the numbers:
Brookings estimates that 48% of the $640 billion would be earmarked for the top 40% of earners, or households that make more than $67,847 annually, the Wall Street Journal reports. This indicates that more than half of the benefits of Warren's proposal are distributed to American families that make less than $68,000 each year.
Nearly 60% of relief goes to families headed by someone with a bachelor's degree or who only finished some college or associate's degree.
25% of the debt relief would go to people with professional degrees, doctorates or those who have managerial jobs.
About 28% would go to the bottom 40% of earners with college debt.
Nearly 10% would go to the bottom 1/5 of households with college debt.
No one who makes more than $250,000 annually would receive any money.
Go deeper: Elizabeth Warren: Everything you need to know about the 2020 candidate
Editor's note: This story has been corrected to remove the word primarily in reference to how Warren's plan will benefit higher income earners, and reflect specific figures within the Brookings Institution's study.
Go deeper