DOJ escalates patent issue surrounding HIV prevention drug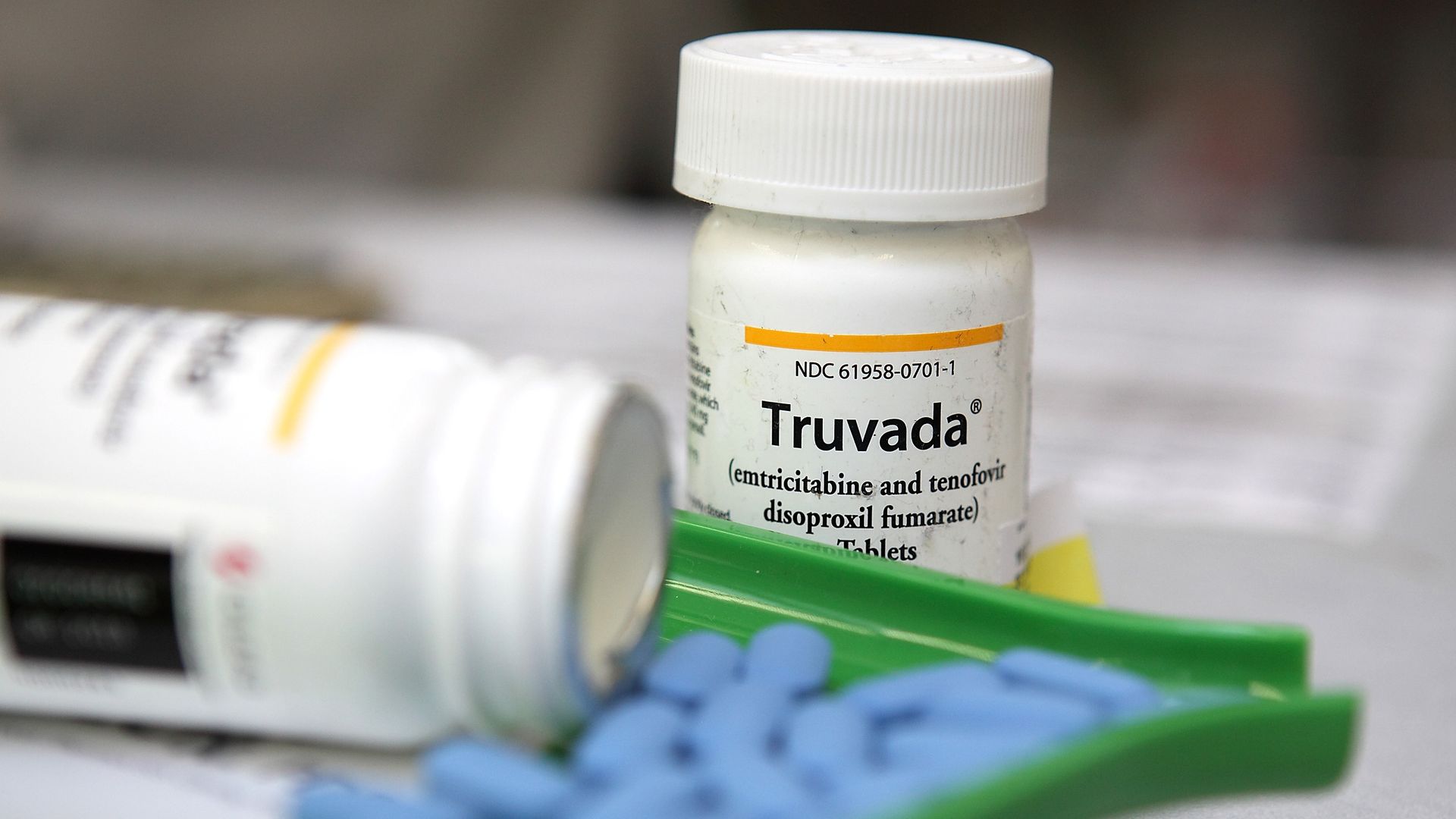 The Justice Department is reviewing the government patent for use of an HIV prevention drug, potentially signaling that it's considering action against the drugmaker that sells it, the Washington Post reports.
The bottom line: The drug, Truvada, is owned by Gilead, which sells it for between $1,600 and 2,000 a month.
Details: A retired Centers for Disease Control scientist told the Post that a Justice Department lawyer visited the CDC last month to talk to government scientists who discovered Truvada's preventative use.
Gilead says the government's patent is invalid.
Why it matters: Truvada is key to the administration's goal of eradicating HIV by 2030, as it helps prevent new infections. But its price tag is creating patient access issues.
"We are in discussions with the government to determine the best ways to broaden access to Truvada for PrEP to vulnerable populations in the United States and support the federal plan to end the HIV epidemic."
— Gilead's statement to the Post
The big picture: It's rare for the government to sue for drug patent infringement, although the Department of Health and Human Services has patented more than 2,500 products since 1976, WashPost reported last month.
These discoveries were publicly financed, but the government often licenses them to private drug companies, which commercialize them.
Go deeper: Big Pharma's GOP firewall is weakening
Go deeper