For Facebook, a $3 billion fine appears to be small potatoes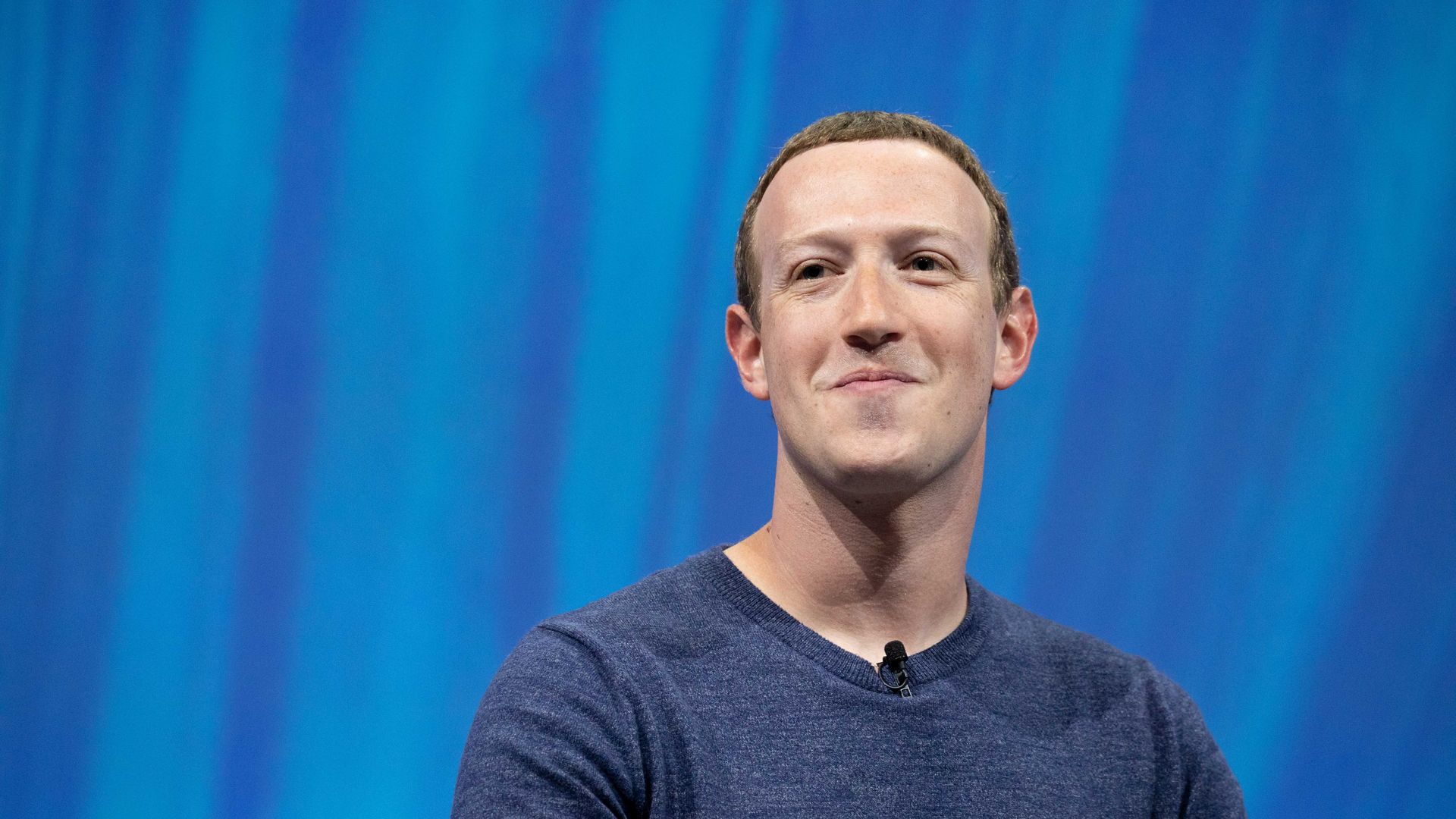 Facebook, its investors, and its critics wrestled Wednesday with how to assess the prospect of a $3 billion to $5 billion government fine for the social media giant.
The big picture: On the one hand, that would be a record fine for the FTC, and it's certainly nothing to sneeze at. At the same time, it's likely just a flesh wound to a company that brings in roughly that much revenue every month — and a monetary fine alone provides no guarantee that the company's behavior will change.
Driving the news: In its quarterly earnings filing, the company announced that it has set aside $3 billion to cover its lability before the Federal Trade Commission for a variety of issues, most prominently the Cambridge Analytica privacy scandal.
Earlier this year the Washington Post reported the FTC and Facebook were negotiating a "multibillion dollar settlement" to these matters. Facebook's announcement confirms that reporting and suggests a settlement is near.
Why it matters: A settlement with a fine this size would represent a giant win for an agency that had never imposed a penalty on a tech firm more than around $20 million. But critics say that unless a ruling or deal also includes meaningful changes to Facebook's practices, it won't make much difference for a corporation that's bringing in $55 billion in annual revenue and sitting on a $45 billion cash pile.
Between the lines: The amount is a kind of Goldilocks median for the two parties — big enough for the FTC to claim a record victory, small enough for Facebook to take a brief earnings hit and then keep on minting money.
But, but, but: Investors did not seem rattled, cheering Facebook's revenue and user growth numbers with a 7% gain in after-hours trading.
A few thought bubbles from the Axios tech team:
From Axios' David McCabe: Companies sometimes announce accounting reserves like this for lawsuits, but it's very rare for a company to publicly preview a federal enforcement penalty. Facebook may have chosen this course to show it's willing to pay a serious price for its infractions.
From Sara Fischer: Scandals not withstanding, the company's advertising business remains healthy. It is big brands that might be most concerned about a reputational risk if Facebook's image tanks, but Facebook's bread and butter is small- and medium-sized advertisers who rely on Facebook as their only efficient option. To that end, Facebook COO Sheryl Sandberg said on Wednesday's earnings call that Facebook's top 100 advertisers make up less than 20% of revenue.
From Ina Fried: Google and Microsoft both absorbed large fines from European authorities with little difficulty. The real impact is when regulators slow a tech company, either through forcing business changes or causing a company to be more cautious with its future bets.
The bottom line: Thanks to Facebook's unusual disclosure (we can't ever remember a company accounting for a regulatory fine that hadn't even been proposed), we know the size of the fine the company could face. But the real question — and potentially the bigger cost to Facebook — is whether regulators impose any new conditions on the company.
Go deeper