Emperor penguin colony wiped out from "catastrophic" breeding failure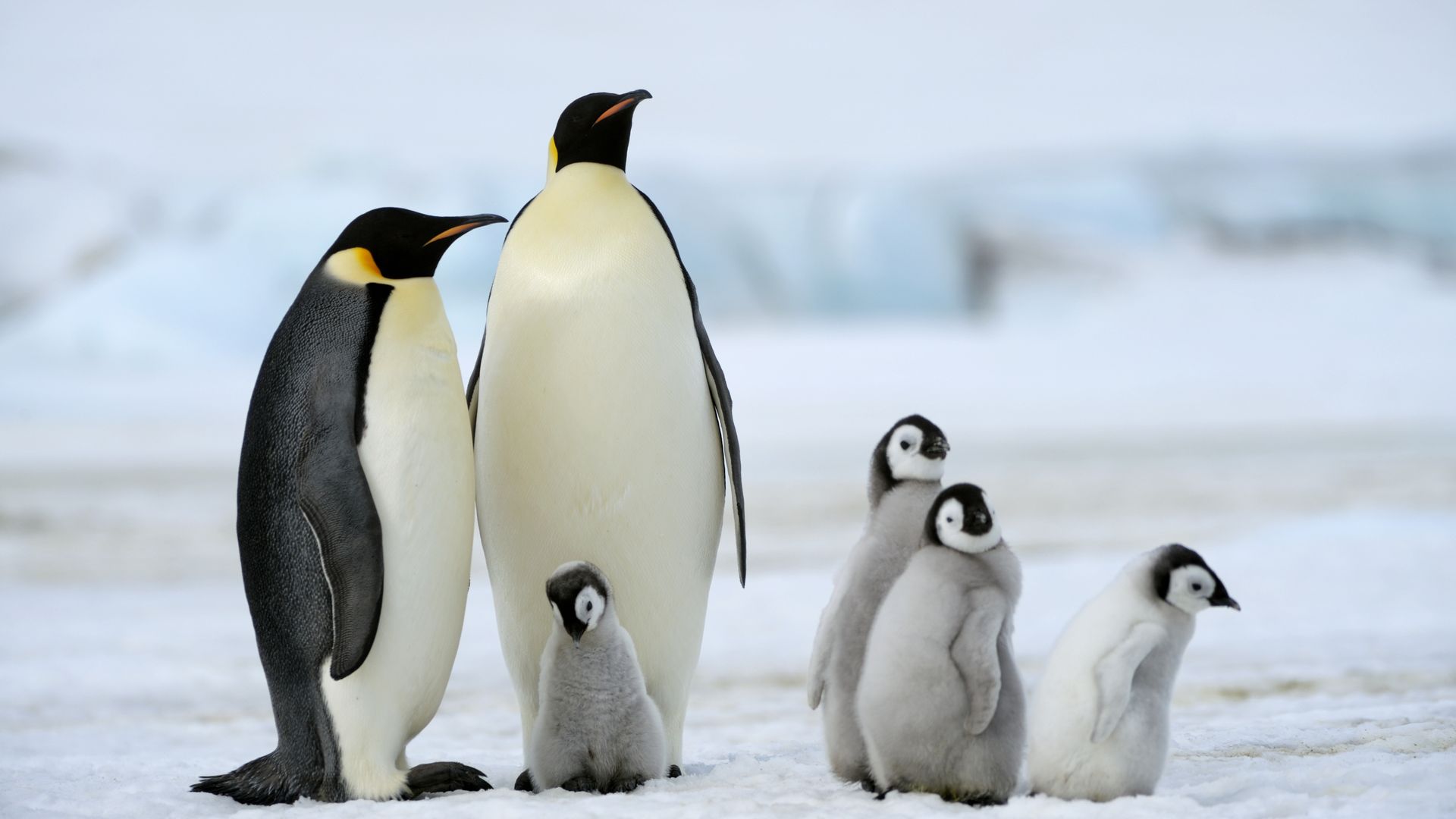 A "catastrophic" breeding failure has devastated the emperor penguin colony at Halley Bay in the Weddell Sea of Antarctica, with no chicks surviving during each of the past 3 years, scientists said on Thursday.
Why it matters: This particular emperor penguin colony was previously the second largest in the world, with 15,000 to 24,000 breeding couples visiting the site annually. But the colony "has now all but disappeared," British Antarctic Survey researchers said in a statement accompanying the publication of their study in the journal Antarctic Science. Adult penguins have since fled the island, they said.
What they did: The scientists used high-resolution satellite data to track the penguin colony, including using markings from penguin guano that's visible from space (it tints brightly colored snow a brownish color) to get an idea of the colony size.
"Our specialized satellite image analysis can detect individuals and penguin huddles, so we can estimate the population based on the known density of the groups to give [a] reliable estimate of colony size," study lead author Peter Fretwell said in a press release.
What they found: The researchers found that repeat episodes of early sea-ice breakup in the area are the likely cause of the breeding failure. Sea ice broke up in October 2016, for example, "well before any emperor chicks would have fledged," the BAS stated.
This pattern occurred again in 2017 and 2018, the study found.
The big picture: Since the incident, scientists discovered the nearby Dawson Lambton colony has ballooned in size, indicating many of the adult emperor penguins have moved there.
What is important about this observation is that Halley Bay is a colony located far south in the Weddell Sea, in a location that we might expect to be a climate refuge for emperors, as the planet continues to warm," study co-author Phil Trathan tells Axios.
"'Seeing events such as we describe is therefore important, as it means that even in areas previously thought safe, occasional events can have important consequences."
Why you'll hear about this again: Study co-author Phil Trathan, tells Axios it's not clear whether the changes in sea-ice conditions at Halley Bay were specifically related to climate change. However, modeling based on climate change projections shows significant declines in emperor penguin populations in Antarctica.
Go deeper