Trump Fed Board pick: Critics are "pulling a Kavanaugh against me"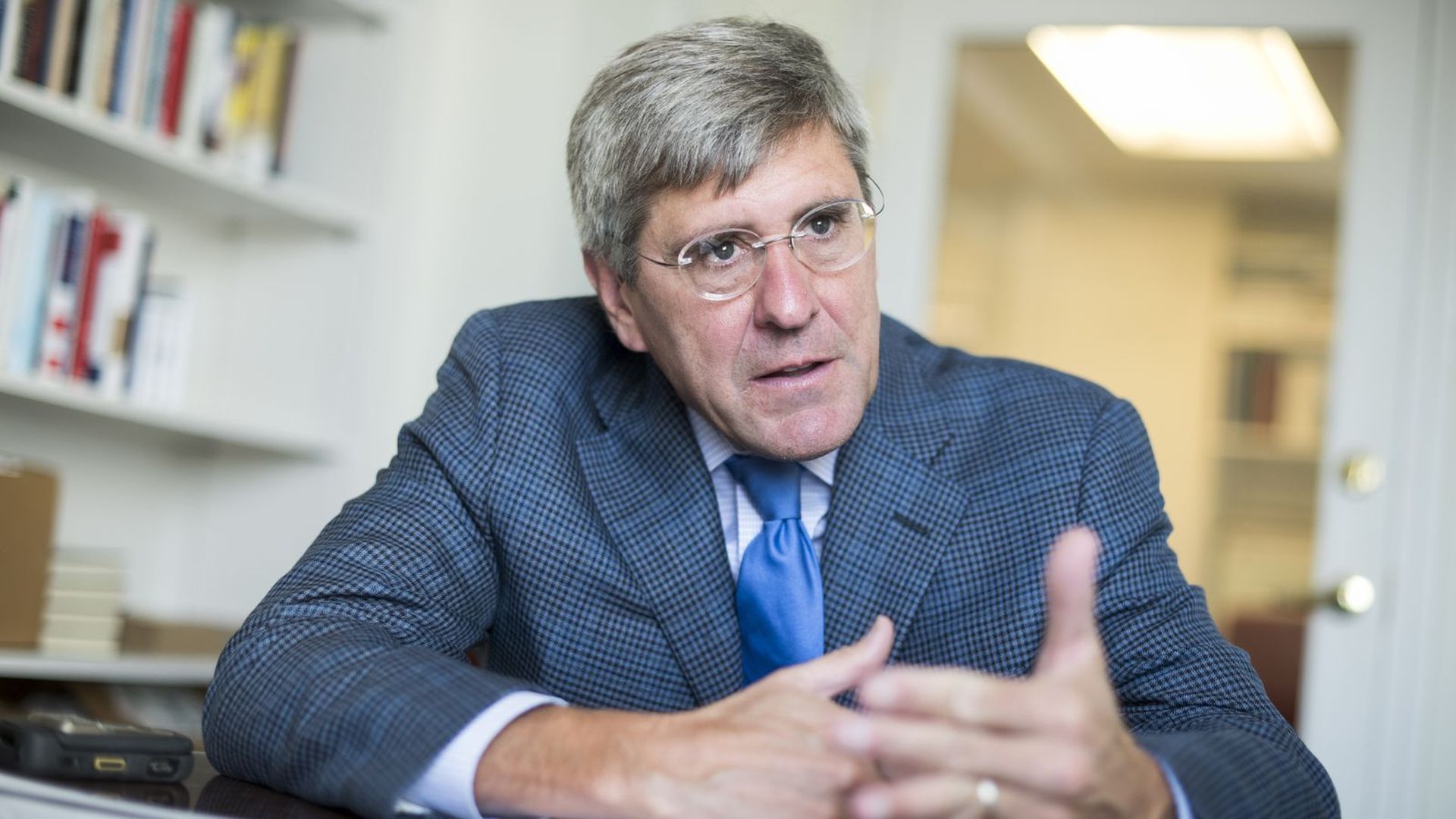 Trump's Fed board nominee Stephen Moore told North Dakota conservative radio station WZFG Tuesday his enemies are "pulling a Kavanaugh against me" after his past controversial statements on women and others resurfaced.
"I was so honored when I got the call from Donald Trump. But all it's been since then has been one personal assault after another and a kind of character assassination having nothing to do with economics."
Between the lines: Moore is facing extra scrutiny as a Republican partisan rather than an economic technocrat, as Axios' Felix Salmon notes. This has led him to compare his situation to outrage over allegations of sexual misconduct leveled against Supreme Court Justice Brett Kavanaugh — which the judge denies. Senior Republicans including Trump have defended him.
The big picture: Sen. Sherrod Brown (D-Ohio) wrote a letter to him Tuesday, saying he should be disqualified from consideration for saying in 2014 Cincinnati and Cleveland are "armpits of America." It is one of a series of previously stated controversial comments made by Moore that have come to light, including:
A New York Times report of when he wrote in 2000 college was a place "for men to lose their boyhood innocence" and women seemed fine with that. "If they were so oppressed and offended by drunken, lustful frat boys, why is it that on Friday nights the showed up in droves in tight skirts to the keg parties?" he said.
CNBC noted he stated in a 2003 column he has an "ingenious child rearing technique" of taping a photo of the slain Iraq dictator Saddam Hussein with the message, "THIS IS WHAT HAPPENS TO KIDS THAT GROW UP TO BE DEMOCRATS!"
CNBC reported he wrote in 2004 his then-3-year-old boy being diagnosed with "low-muscle tone" by a pediatrician. "He might as well have told us that [the boy] has AIDS," Moore wrote.
The Washington Post notes he once called for Georgia Gov. Sonny Perdue (R) to be impeached and criticized Sen. Mitt Romney (R-Utah).
Go deeper: Stephen Moore's greatest hits
Go deeper