Trump says he's against White House aides testifying before Congress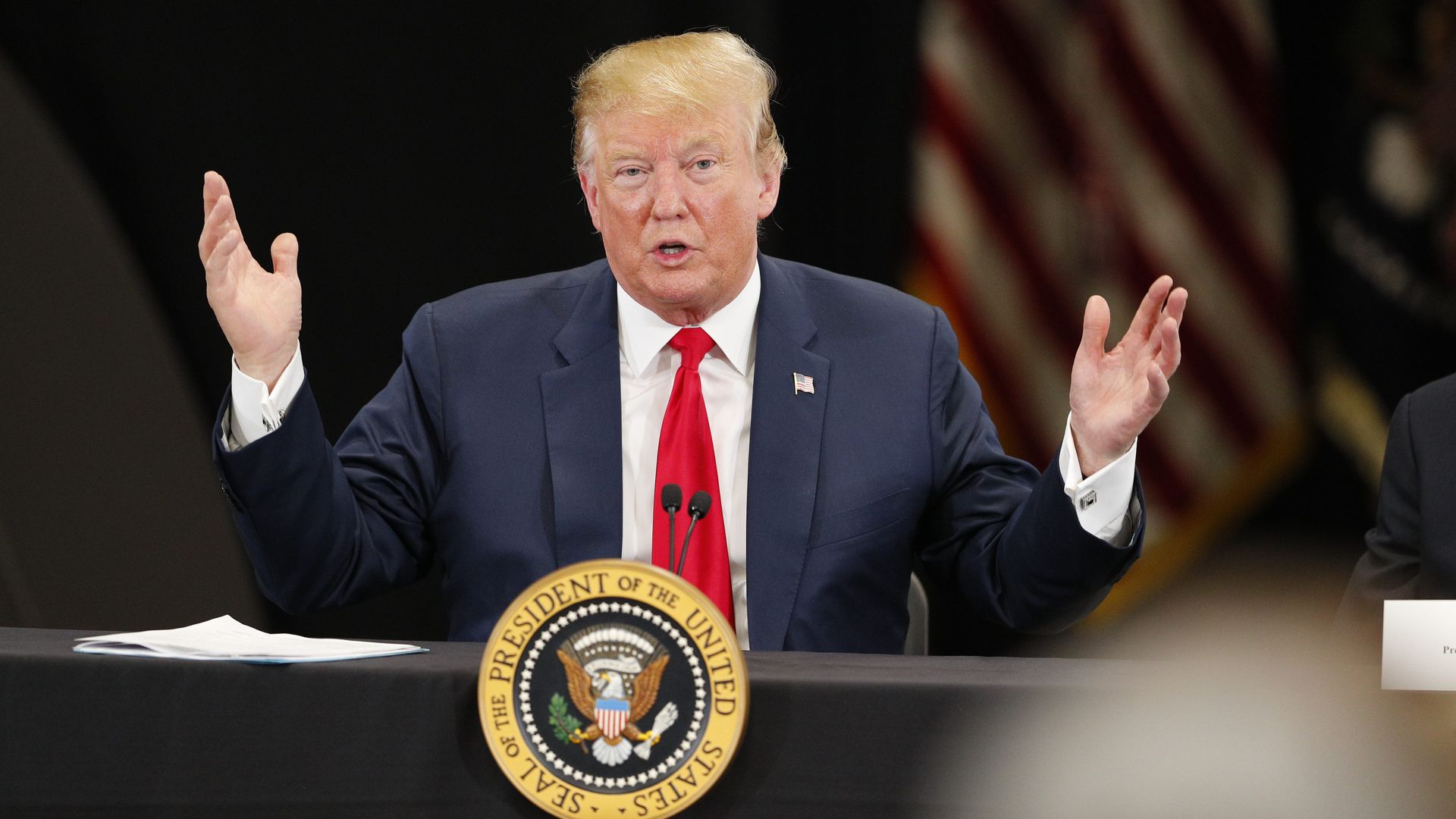 President Trump told The Washington Post Tuesday he's against White House aides — past and present — testifying before congressional panels following the Mueller report findings.
There is no reason to go any further, and especially in Congress where it's very partisan — obviously very partisan."
Why it matters: Trump's comments indicate a further escalation in the White House's power struggle with House Democrats, who've stepped up investigations into his administration.
The big picture: The Trump administration has taken several steps to block oversight by House Democrats this week.
Go deeper