Pete Buttigieg says Bernie Sanders may lack the "novelty" to win in 2020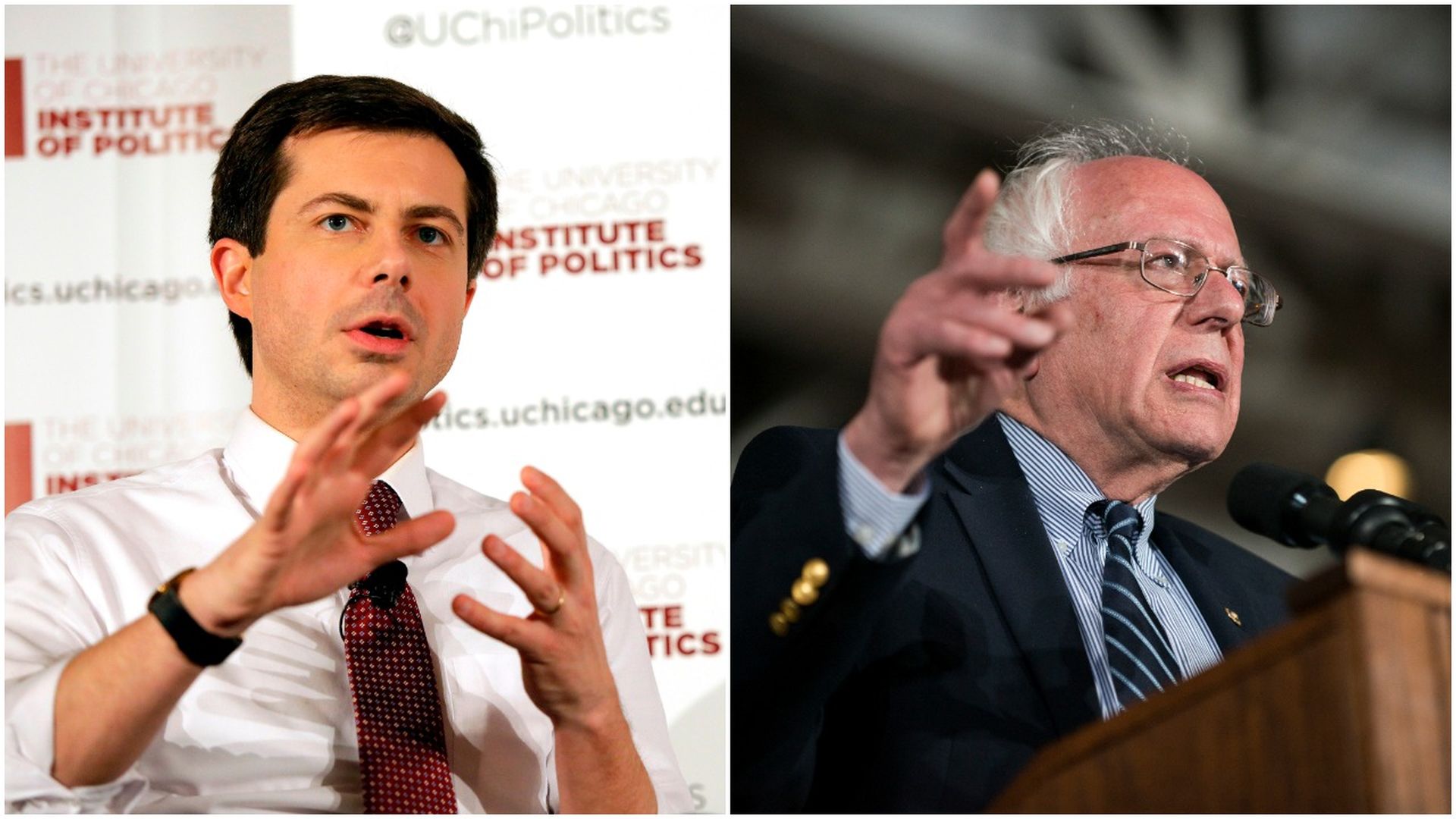 South Bend, Indiana, Mayor Pete Buttigieg said in an interview with the New York Times that "people were refreshed by the novelty" of the progressive proposals that Sen. Bernie Sanders (I-Vt.) brought to the 2016 election, but that he doubts the 77-year-old Sanders can bring together the "coalition" necessary to beat Trump in 2020.
Why it matters: 2020 Democratic candidates have been largely hands-off with one another so far, focusing primarily on Trump and their individual candidate pitches. Buttigieg, who has surged into the double digits in recent early state polls, has repeatedly drawn parallels between Sanders voters and Trump voters for their anti-establishment, blow-up-the-system style of populism — though he clarified to CNN that he views the two men as "stupendously different."
Buttigieg also said he doesn't see himself "as competing against any one" of the others Democratic candidates, but the Times notes that many voters view his appeal as overlapping with Beto O'Rourke's in "something of a parallel primary."
Go deeper: Everything you need to know about 2020 candidate Pete Buttigieg
Go deeper