Rochester Drug Cooperative hit with first criminal opioid-related charges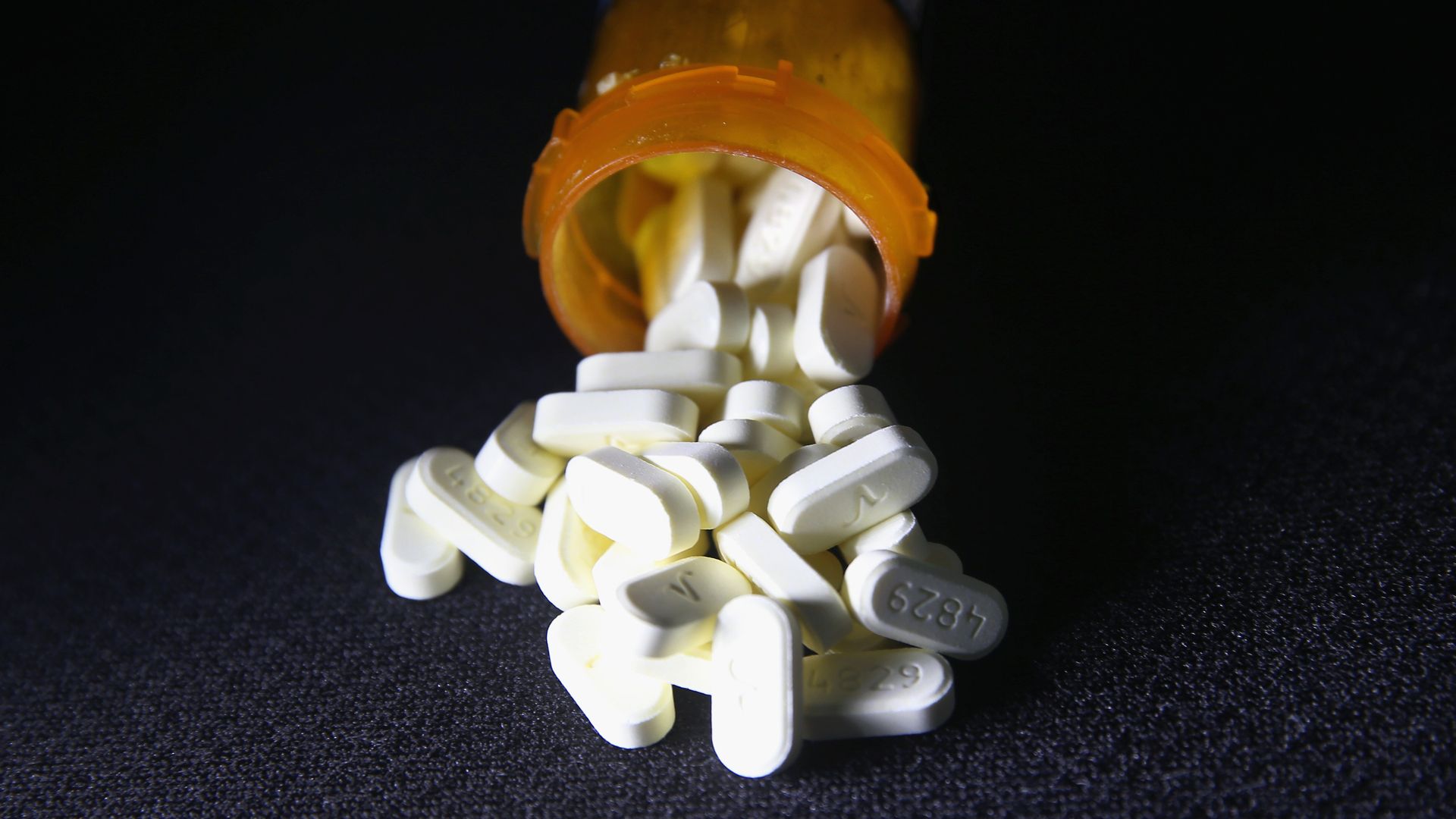 Rochester Drug Cooperative became the first drug distributor to receive criminal charges relating to its role in the opioid epidemic, the Department of Justice announced yesterday.
The bottom line: The company "prioritized attracting business, catering to existing customers, and making money above all else," the complaint reads.
Details: Rochester agreed to a $20 million settlement with the Southern District of New York and the Drug Enforcement Administration, and admitted to an outlined statement of facts regarding its conduct.
2 Rochester executives were also charged yesterday and face possible jail time. One has pleaded guilty.
By the numbers: This penalty pales in comparison with how much Rochester made distributing opioids to pharmacies, including ones that exhibited red flags suggesting they were dispensing opioids illicitly at the height of the opioid epidemic.
Rochester's oxycodone distribution grew from 4.7 million tablets in 2012 to 42.2 million in 2016.
Its fentanyl distribution grew from about 63,500 dosages in 2012 to about 2.4 million in 2015, and 1.3 million in 2016.
Rochester made about $1.2 billion from sales of controlled substances between 2012 and 2016.
It then turned around and paid dividends to some of its largest pharmacy purchasers, which were also shareholders. In 2015, it paid a $10.6 million dividend to its largest customer — a pharmacy that was one of the nation's largest dispensers of Subsys, a highly-addictive fentanyl spray.
Go deeper ... Exclusive: Lawsuit says Johnson & Johnson was opioid "kingpin"
Go deeper