James Holzhauer won't stop dominating "Jeopardy!"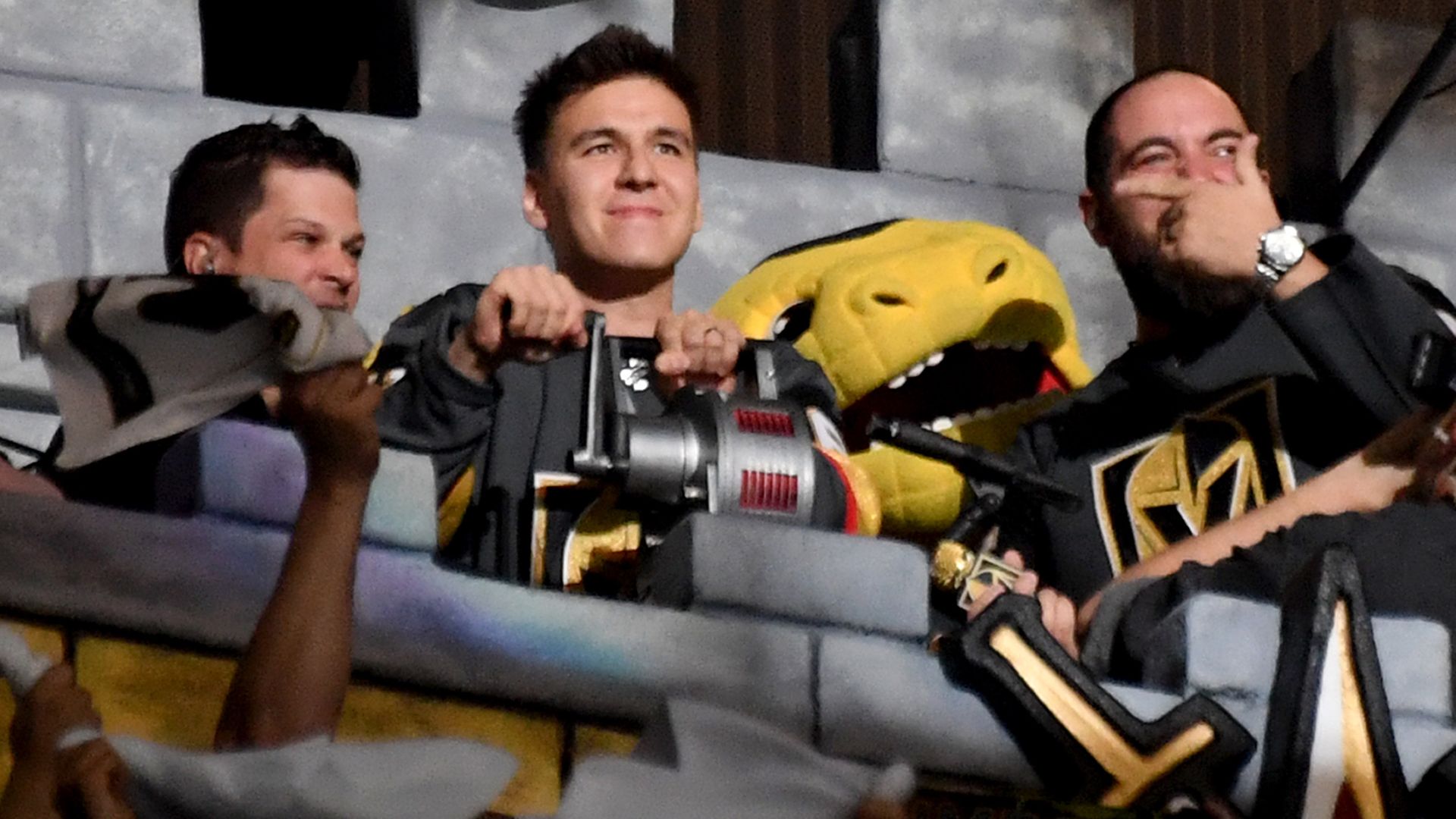 Las Vegas sports bettor James Holzhauer continued his miraculous "Jeopardy!" run last night, becoming just the second contestant to ever win more than $1 million during a daily run.
By the numbers: Holzhauer won $118,816 last night to bring his 14-day total to $1,061,554, second only to Ken Jennings' $2.5 million.
Here's the kicker: During Jennings' 74-game winning streak, he averaged $34,000 per victory. Holzhauer? He's averaging $71,000.
It took Jennings 33 games to eclipse $1 million in winnings. Holzhauer has done it in just 14.
Between the lines: Holzhauer plays, as Slate's Jeremy Faust puts it, "like a cyborg contracted for the express purpose of winning at this ever-popular game." It's as if he's been sent from the future to dominate Alex Trebek's TV show.
He isn't afraid to make huge bets during Daily Double or Final Jeopardy, a result of years spent gambling on sports, I'd imagine.
His strategy is to go for the $1,000 or $2,000 clues instead of starting at the beginning of each category, which Jennings said he's never seen before.
Buzz: His buzzer reaction time is also off charts. Probably because he read a book called "Secrets of the Buzzer" and practiced with a homemade pencil-buzzer for weeks. It's fascinating stuff.
"It's absolutely insane what he's doing. … I remember as a kid doing the math and figuring out how much somebody could win if they got every question, and got all the Daily Doubles last, and they bet everything on them. … Did I actually think we would see someone try that? No, I did not."
— Ken Jennings (
via Wired
)
Go deeper: James Holzhauer is bad for "Jeopardy!"
Go deeper