Hillary Clinton cautions Democrats on rushing to impeachment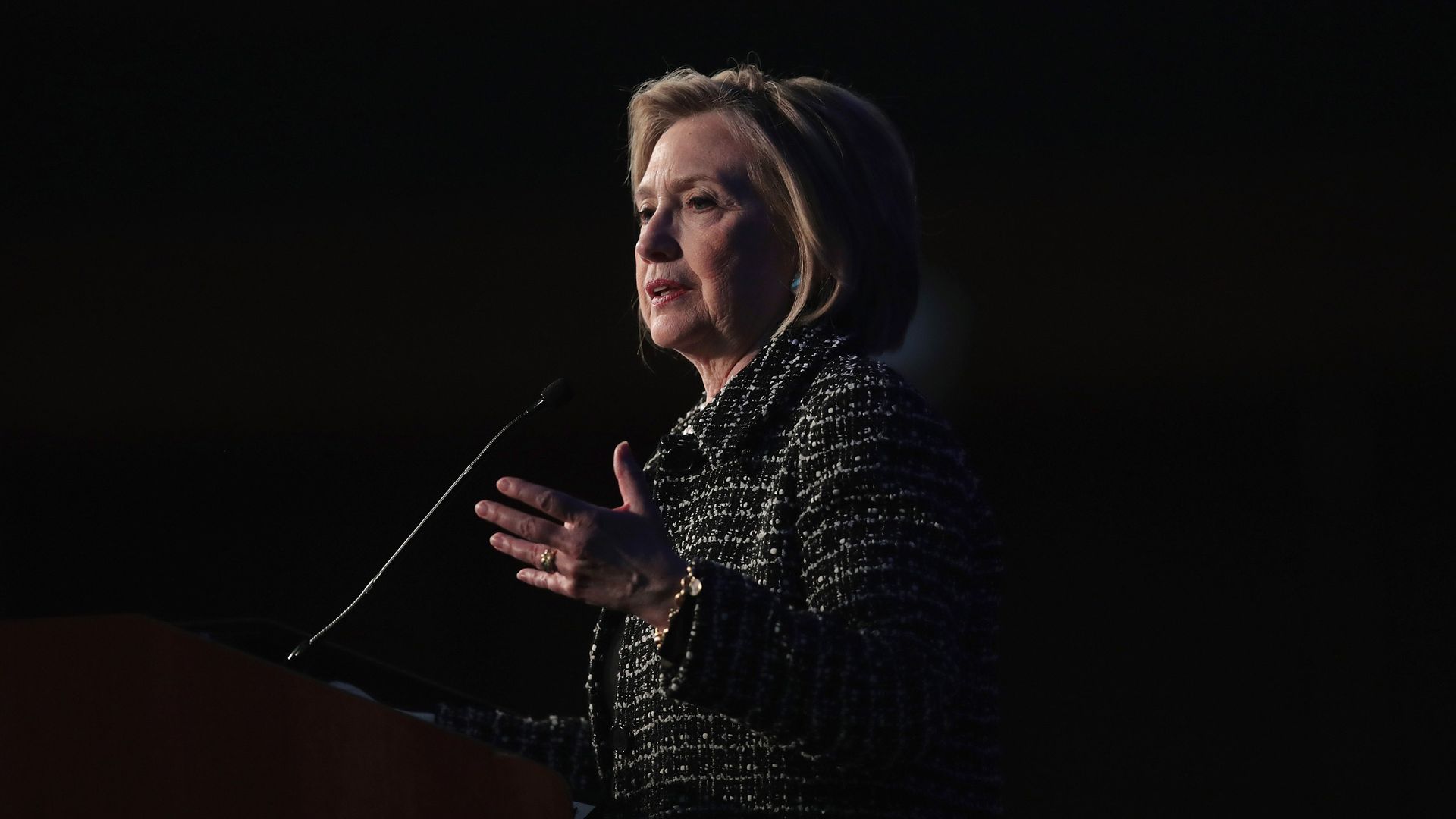 Hillary Clinton urged Democrats in a Washington Post op-ed published on Wednesday to hold off, for now, on launching impeachment proceedings against President Trump, cautioning that: "What our country needs now is clear-eyed patriotism, not reflexive partisanship," and that they should focus on "the sensible agenda that voters demanded in the midterms, from protecting health care to investing in infrastructure."
"Whether they like it or not, Republicans in Congress share the constitutional responsibility to protect the country. Mueller's report leaves many unanswered questions — in part because of Attorney General William P. Barr's redactions and obfuscations. But it is a road map. It's up to members of both parties to see where that road map leads — to the eventual filing of articles of impeachment, or not. Either way, the nation's interests will be best served by putting party and political considerations aside and being deliberate, fair and fearless."
— Clinton wrote
The backdrop: Clinton's warning comes in the wake of the Mueller report and Trump's efforts to interfere with it.
Some Democrats have been doubling down on calls for the House to immediately start impeachment proceedings, even as House Democratic leadership and rank-and-file members are divided on the issue. Some are concerned that it would only help Trump politically as the 2020 elections loom.
In a letter to Democrats this week, House Speaker Nancy Pelosi shared similar sentiments with Clinton, saying there are other ways to hold the president accountable for his "highly unethical and unscrupulous behavior" besides initiating impeachment proceedings.
"Congress should hold substantive hearings that build on the Mueller report and fill in its gaps, not jump straight to an up-or-down vote on impeachment. ... Congress can't forget that the issue today is not just the president's possible obstruction of justice — it's our national security. After 9/11, Congress established an independent, bipartisan commission to recommend steps that would help guard against future attacks. We need a similar commission today to help protect our elections. This is necessary because the president of the United States has proved himself unwilling to defend our nation from a clear and present danger."
— Clinton wrote
Go deeper:
Go deeper