Facebook expects to be fined billions by U.S. government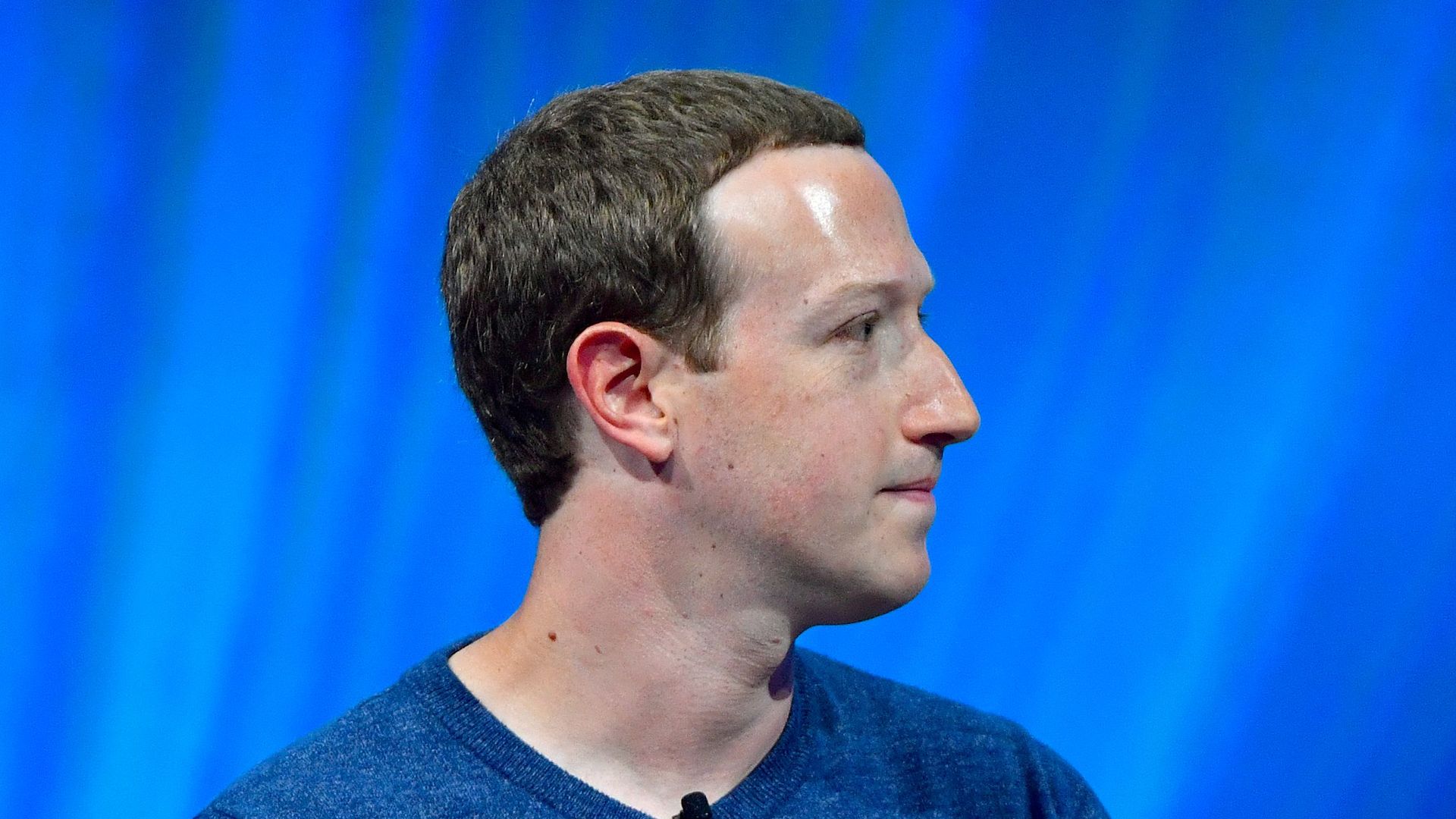 Facebook told investors it expects a Federal Trade Commission fine of up to $5 billion, driving down its GAAP earnings per share. Still, Facebook stock was up more than 4% in after-hours trading Wednesday after reporting otherwise positive first-quarter earnings.
Why it matters: Reports had suggested that the FTC could slap Facebook with a multibillion-dollar fine as a result of an ongoing investigation into Facebook's handling of data privacy. Facebook says it expects a loss of $3 to $5 billion from the debacle. The matter still unresolved.
The big picture: Despite the write-down for a major fine that it is anticipating around the way it managed user privacy, the company still continues to grow, adding more users and advertising dollars and meeting Wall Street expectations.
The details: The company reported that its GAAP EPS was $85 cents, compared to a consensus of $1.62 and down from $1.89, due to a "one-time charge," that was attributed to the FTC's inquiry.
By the numbers:
Earnings: $85 cents vs. $1.63 per share forecast by Refinitiv
Revenue: $15.08 vs. $14.98 billion, forecast by Refinitiv
Daily active users: 1.56 billion vs. 1.56 billion, forecast by FactSet
Monthly active users: 2.3 billion vs. 2.37 billion, forecast by FactSet
Average revenue per user: $6.42 vs. $6.39, forecast by FactSet
"Family of apps" daily active users: 2.1 billion
"Family of apps" monthly active users: 2.7 billion
Go deeper: For tech giants, profits far outweigh fines
Go deeper