CMS proposes new payment rate for pricey, personalized CAR-T cancer treatments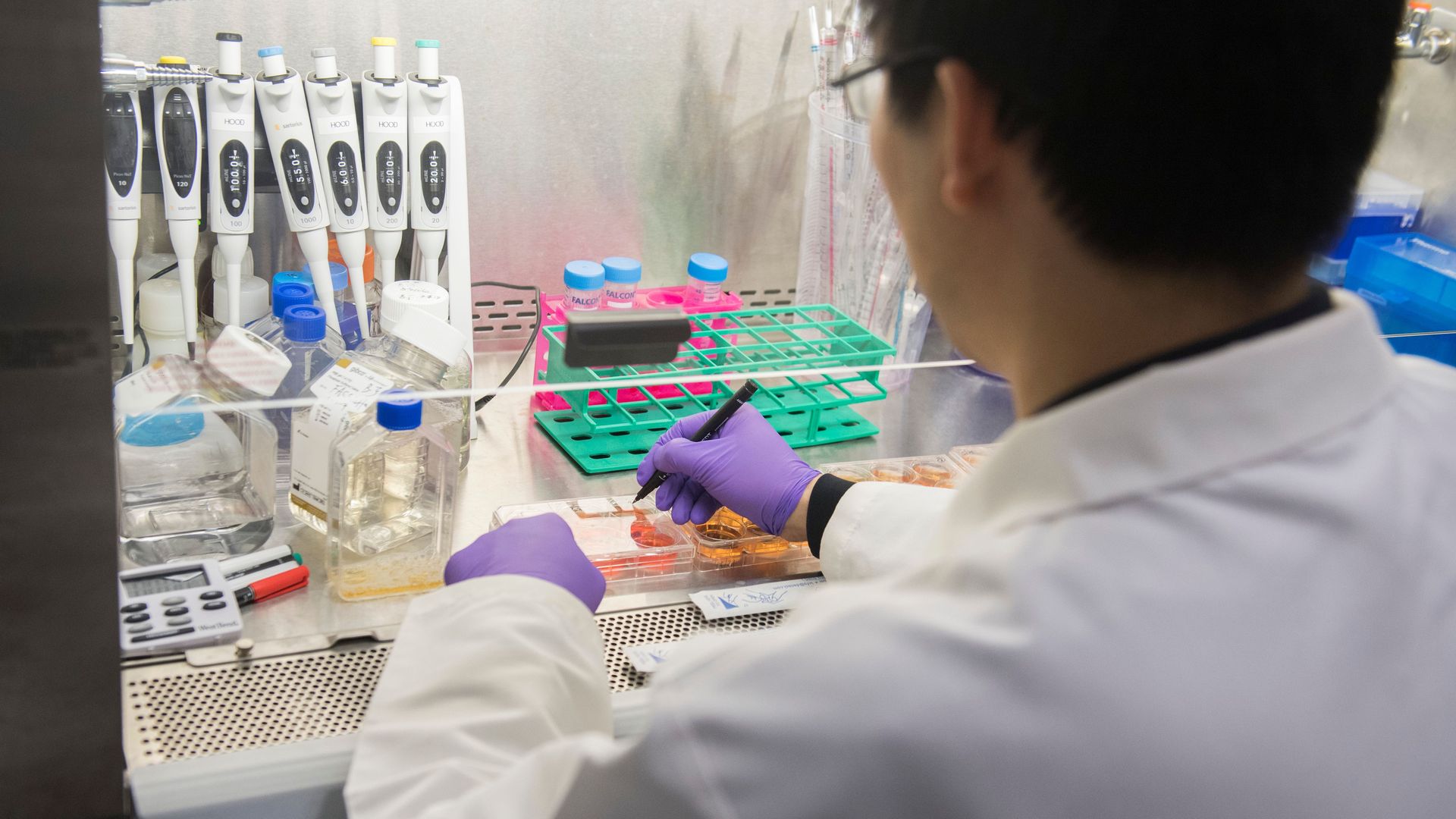 The Centers for Medicare & Medicaid Services issued a proposed rule yesterday addressing Medicare hospital payments in 2020, including how hospitals will be reimbursed for CAR-T therapies.
The big picture: These are medical procedures that use a patient's own cells to fight cancer — a treatment that also comes with a high price tag.
Details: The proposed rule narrows the gap between what Medicare pays for CAR-T and what the drug companies that make it charge, but there's still a substantial gap.
By the numbers: Hospitals can lose upwards of $100,000 when they administer CAR-T therapies to Medicare beneficiaries today, because of the way payment is structured.
The 2 CAR-T therapies on the market have a price tag of $373,000 per procedure.
Right now, hospitals receive varying payment rates, which can include an add-on of up to 50% of the manufactures' price, or $186,500. Yesterday's proposal increases that add-on to 65%, or $242,450.
Between the lines: Hospitals would obviously rather be made whole for the cost of the procedure. There'd been talk of increasing the base payment by creating a new billing code for CAR-T, but CMS decided not to do that, at least not yet.
Outpatient reimbursement for the procedure is much more generous, as it's structured completely differently, but comes with added risk.
CMS is also considering raising Medicare rates to hospitals by 3.7% on average next year, by far the largest proposed pay hike in several years. Penalties for too many readmissions or poor quality will be opportunities for wiggle room in the Medicare price hike.
Go deeper: Stat News dug into hospitals' payment dilemma in March.
— Correction: An earlier version of this story said hospitals all get paid the same amount for CAR-T therapy. That's incorrect. Their payments vary.
Go deeper