Police officers stand by report that Beto tried to flee scene of drunken crash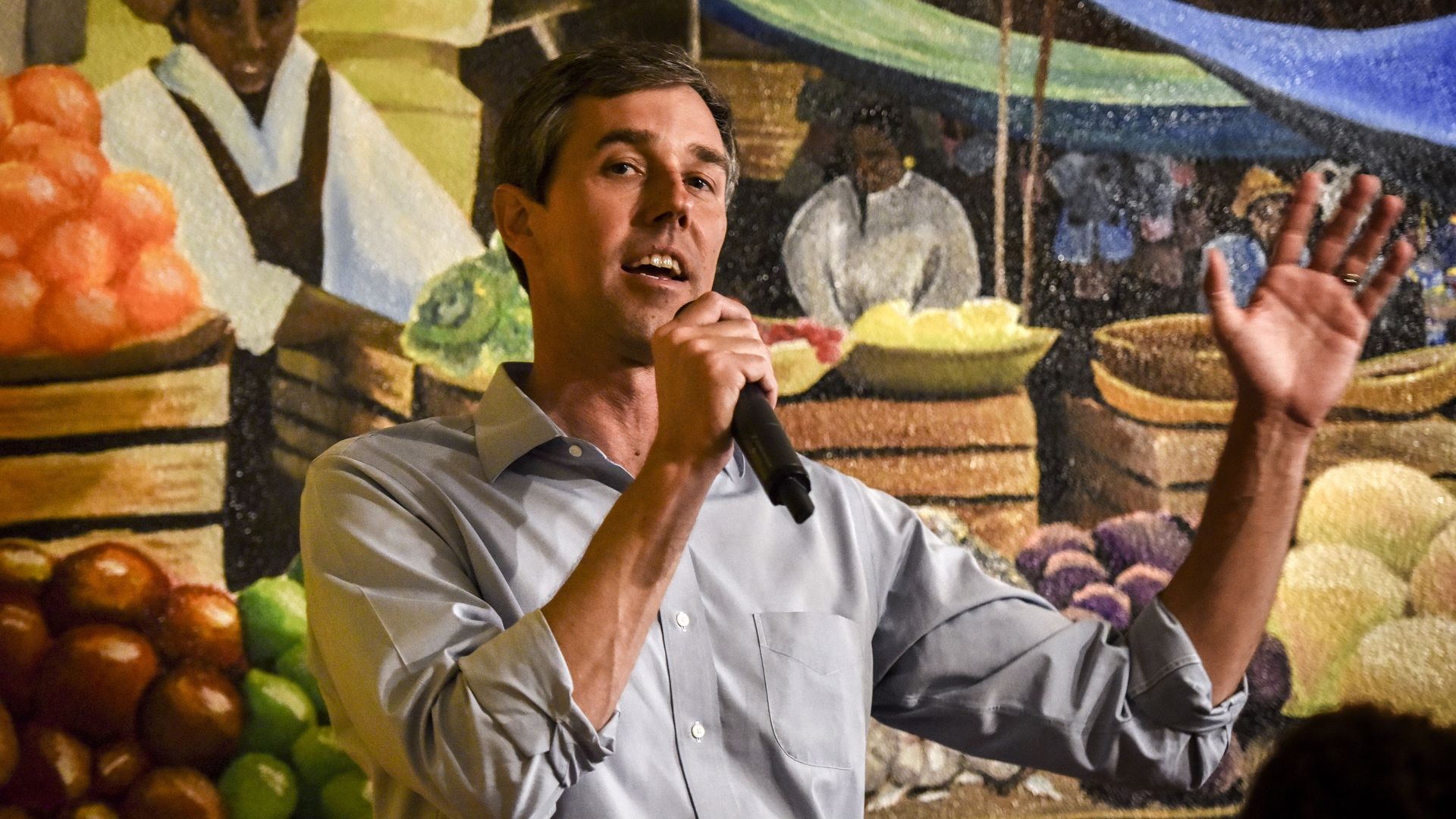 Presidential candidate Beto O'Rourke has denied fleeing the scene of a crash that caused him to be arrested for drunk driving in 1998, but the El Paso officer who arrested him told the Texas Tribune that he stands by his report of the night.
What they're saying: An unnamed female witness told officers that O'Rourke's car "attempted to leave the scene" after crashing into a truck. The police officer who arrested O'Rourke doesn't remember the specifics of the night, but said: "I believe we have contradicting stories here. I stand by my report." The sergeant who signed the report also doesn't remember being there, but said: "He did something to lead the officers to believe he was trying to get away. What they put down, I believed them."
O'Rourke was arrested for DWI, but not for fleeing the scene. A spokesperson for O'Rourke told the Tribune:
"Beto's DWI is something he has long publicly and openly addressed over the last 20 years at town halls, on the debate stage, during interviews and in Op-Eds, calling it a serious mistake for which there is no excuse. This has been widely and repeatedly reported on."
Go deeper: Everything you need to know about 2020 candidate Beto O'Rourke
Go deeper