2020 candidates talk race in America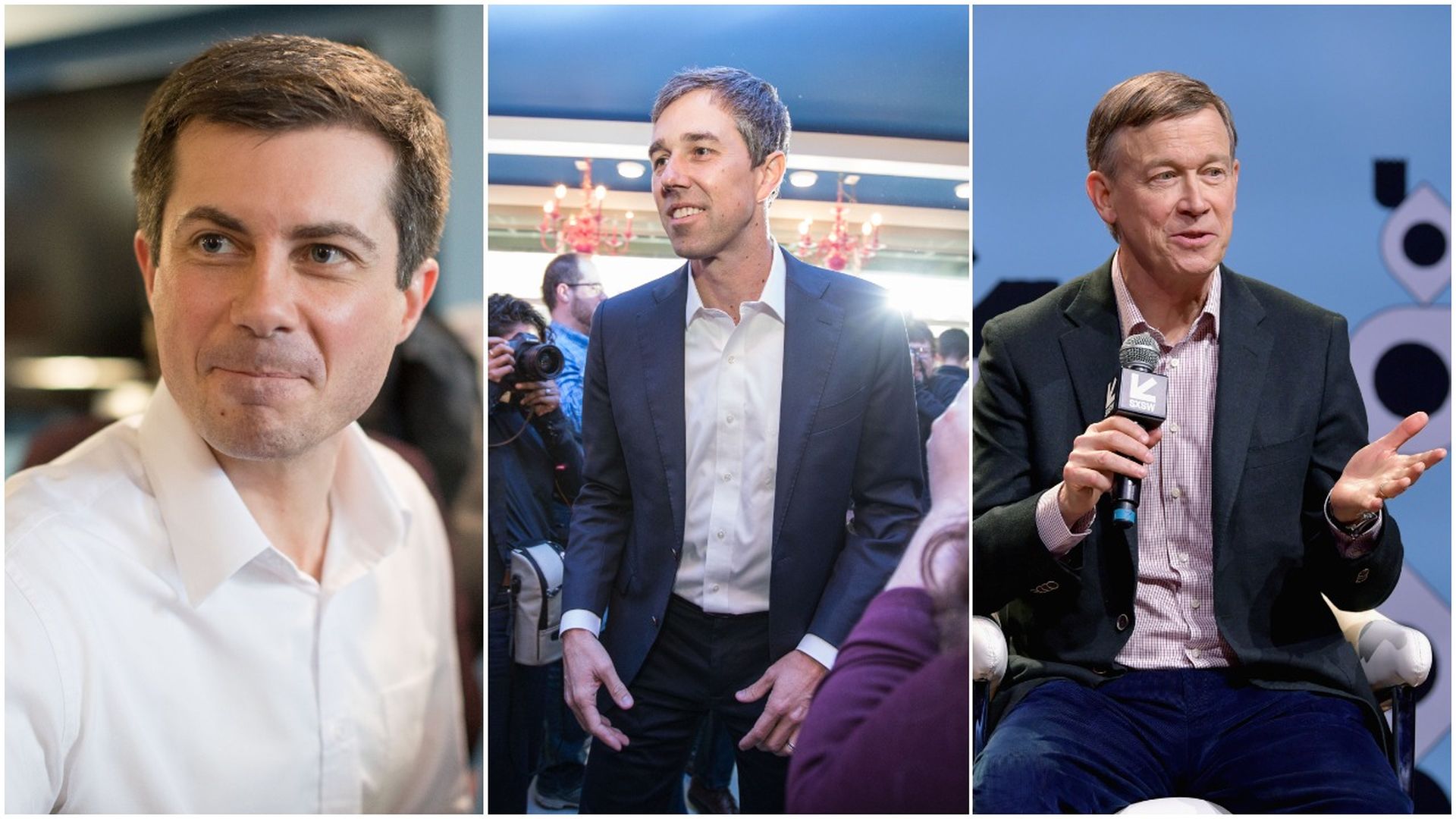 The 2020 presidential election's Democratic primaries are breaking new ground for how white politicians talk about race in America.
The big picture: Increasingly frank rhetoric around systemic racism and inequity resembles a "woke litmus test," Democratic strategist Joel Payne told the AP.
White politicians commenting on race, as noted by AP:
John Hickenlooper described his "shame" that some white people "kind of looked the other way during these lynching incidents."
Beto O'Rourke admitted he "clearly had advantages" as a white man.
Elizabeth Warren acknowledged black single mothers struggled more than she did.
Tim Ryan said he didn't grow up around many black people.
Pete Buttigieg said "any white candidate needs to show a level of consciousness around issues like white privilege."
Kirsten Gillibrand: "I guess I don't see it that way" when asked whether she'd benefited from white privilege.
Between the lines: "Joe Biden's presidential bid ... could test whether it's politically wise for candidates to speak so openly about race," the AP reports.
"Although he has positioned himself as a champion of racial equality, the former vice president is expected to wage a campaign aimed at winning back the working-class white voters who swung to Trump in 2016."
Go deeper:
Go deeper