Netanyahu wants to name a village in the Golan Heights after Trump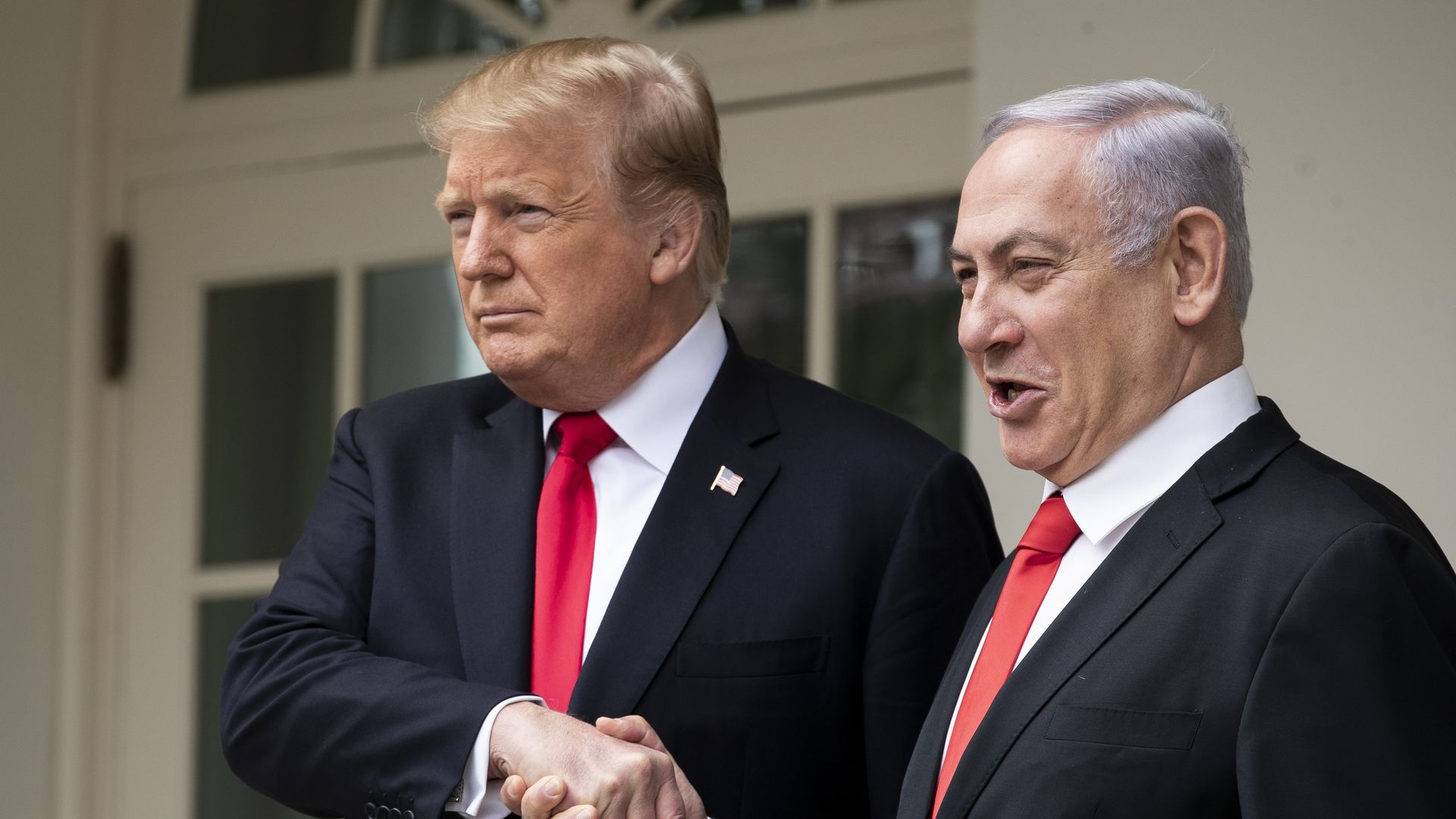 Israeli Prime Minister Benjamin Netanyahu said Tuesday that he will bring to his government a vote on a resolution to name one of the villages or communities in the Golan Heights after President Trump as a token of appreciation for him recognizing Israeli sovereignty over the contested area.
The big picture: Netanyahu gave the statement during a family vacation in the Golan Heights. Netanyahu sees the U.S. recognition of the Golan Heights as one of his main foreign policy achievements and a precedent that might signal U.S. support for annexing parts of the West Bank.
Go deeper: Trump calls Netanyahu's election victory "a good sign for peace"
Go deeper