Scoop: Joe Biden's 2020 announcement message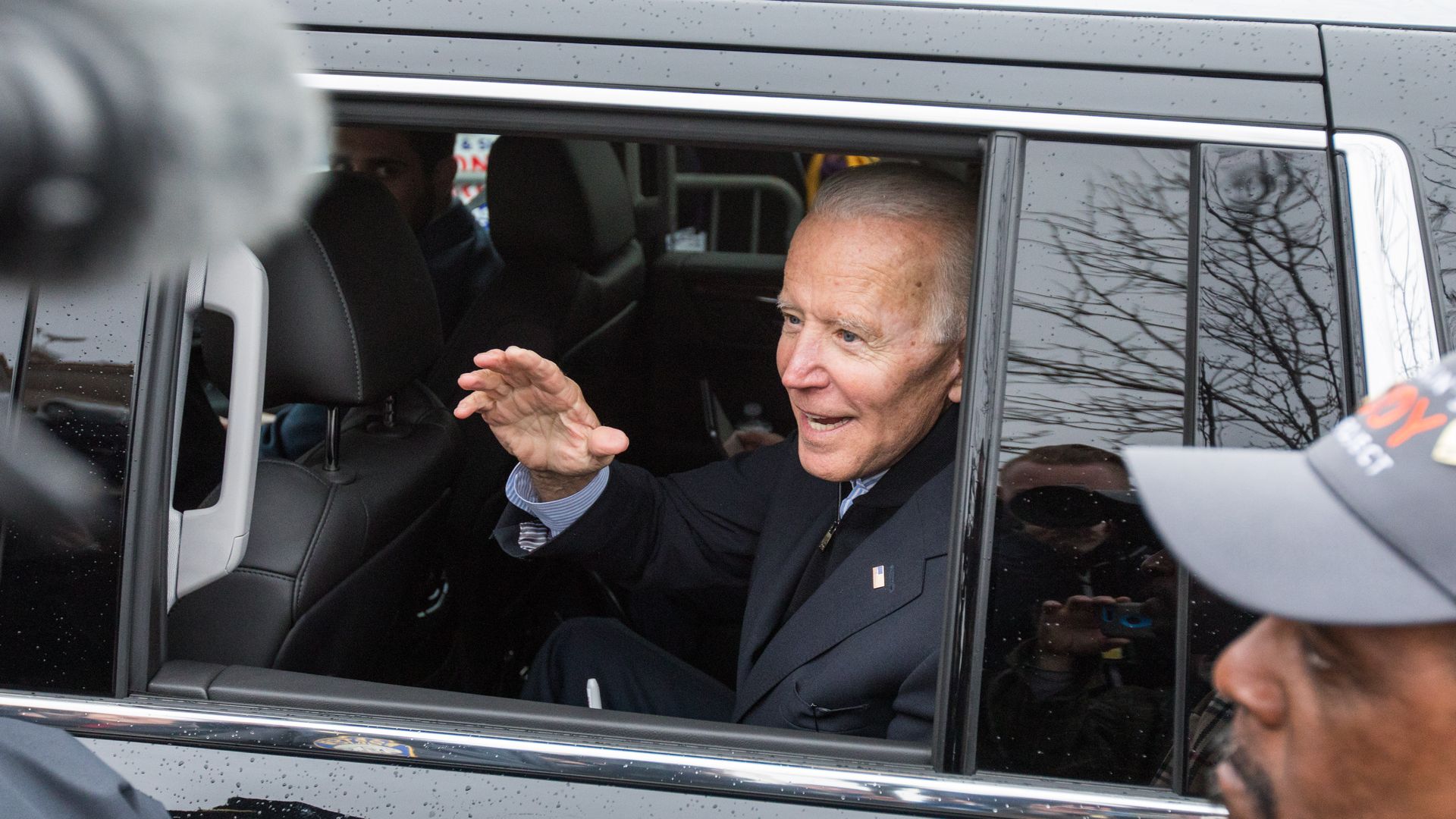 When Joe Biden announces for president later this week, he'll open his campaign with a "climate of the nation" message that takes on President Trump but doesn't directly attack any of the other 2020 Democrats, advisers tell me.
What he'll say: Biden will spell out the stakes for the country, and talk about what kind of people we're going to be. He'll emphasize the kind of politics he's running against, and what kind of leadership the moment calls for.
Some key Democrats are bearish on the 76-year-old's chances, with one of them calling it "a third Obama term, a second Hillary term — take your pick."
But Biden will project a "determined" air, advisers say.
Friends say Biden has been personally making fundraising calls, a sign of his new focus on a race where he let much of the field form ahead of him.
Biden expects the rest of the field to cut him up, including attacks on his family.
But Biden is saying behind the scenes that he's been hurt enough in his life, and this field can't hurt him.
"His antenna is up," a friend said. "He's ready for it."
And Biden is saying he's more convinced that he can beat Trump than he has been of anything in his political life.
What's next: Look for Biden to announce with a video tomorrow or Thursday, then headline a fundraiser being held by Comcast's David Cohen in Philadelphia.
Then expect Biden to hit Pittsburgh early next week.
Go deeper:
Go deeper