Kamala Harris: Congress should take steps towards Trump's impeachment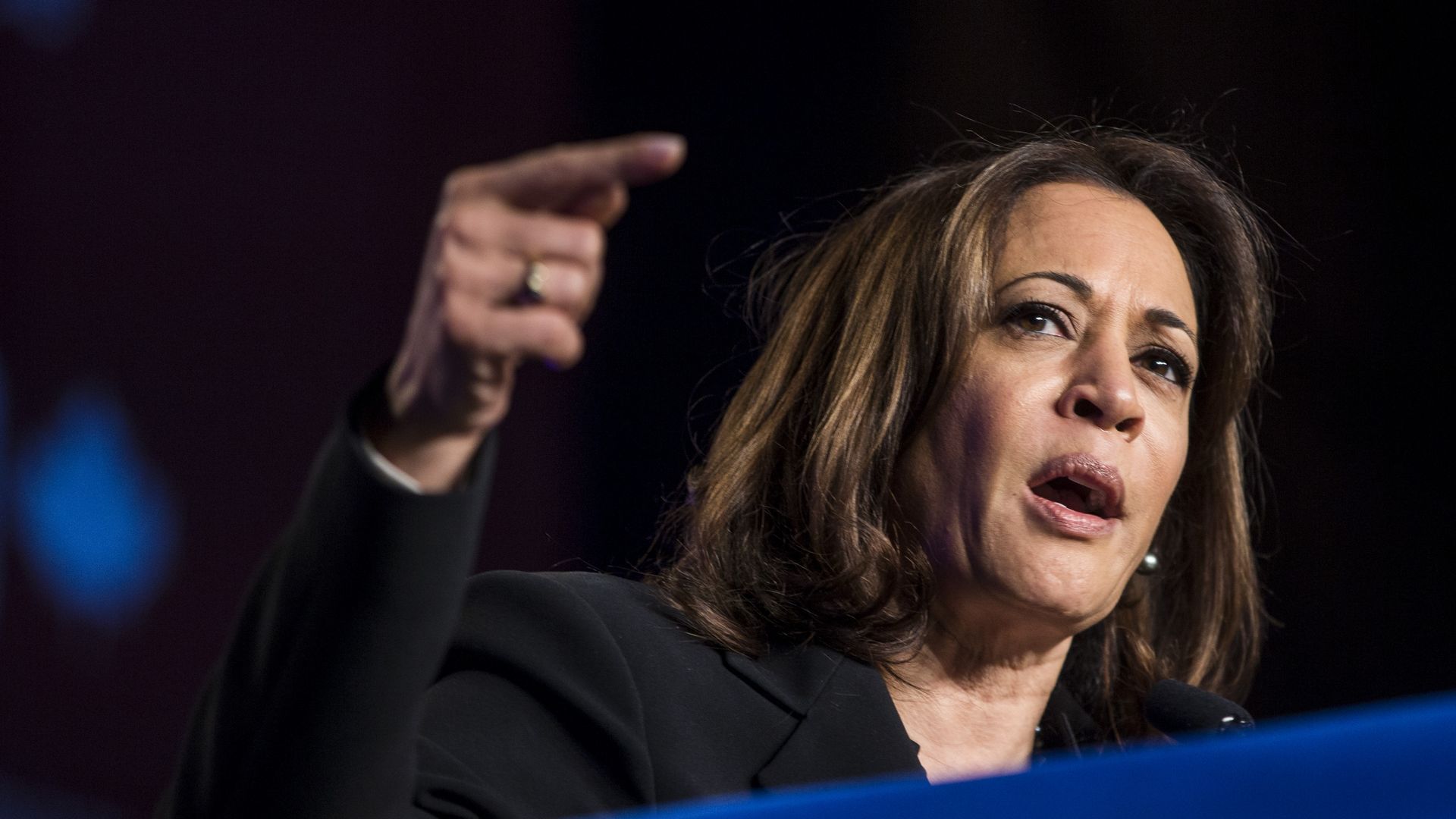 Congress should take steps toward the impeachment of President Trump following the release of the redacted Mueller report, Democratic presidential hopeful Sen. Kamala Harris (D-Calif.) told a CNN town hall in New Hampshire Monday.
"I think we have very good reason that there is an investigation that has been conducted that has produced evidence that tells us that this president and his administration have engaged in obstruction of justice. I believe Congress should take the steps toward impeachment."
The big picture: At the town hall, Harris discussed her stance on a range of issues, including gun control. She told the audience she would sign an executive order directing government agencies to write new rules if Congress doesn't "get their act together" and pass a bill on guns in the first 100 days of a Harris administration.
The backdrop: Harris' comments on impeaching Trump came 3 days after 2020 presidential candidate Sen. Elizabeth Warren (D-Mass.) called for his impeachment.
Go deeper: Kamala Harris: Everything you need to know about the 2020 candidate
Go deeper