Tech companies step in to stop date rape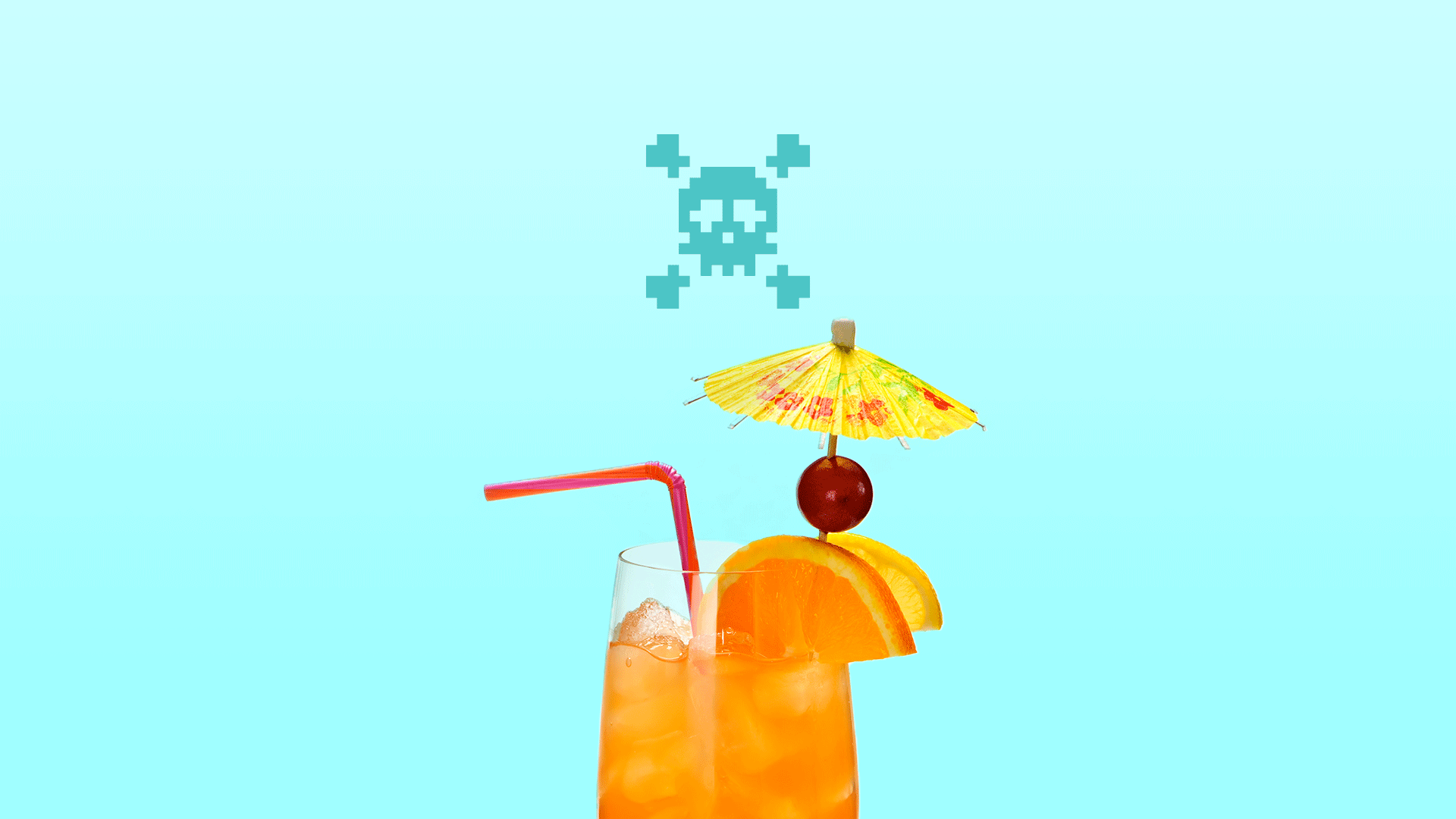 In the U.S., 37 states require schools to teach abstinence as part of sex-education. Zero states mandate that they address drug-facilitated sexual assault, otherwise known as date rape.
Why it matters: This isn't like getting struck by lightning. Having a tasteless, colorless rohypnol — a "roofie" — dropped in your Merlot is a pervasive problem for women and men of all ages, yet students aren't taught about it. So tech companies are stepping in to help people identify and handle the problem.
The number of drug-induced date rapes in the U.S. appear to be on the increase, although there are not absolute numbers, according to the Department of Justice. The West Virginia Foundation for Rape Information Services asserts that "75% of acquaintance rape involve drugs or alcohol." And, in a 2015 study of one hospital, 33% of sexual assault cases involved date rape drugs given without the victim's knowledge.
Numerous companies are offering devices to detect a contaminated drink. They market straws, drink stirrers, coasters, and strip tests, among other products, to test on the spot whether their drinks have been spiked with drugs.
The SipChip is a quarter-sized plastic chip that operates like a pregnancy test, but screens for six different common date rape drugs.
You place a drop of liquid on the chip (or submerge it in your drink) and get the result in as little as 30 seconds. The appearance of two pink lines mean your drink is good; one tells you it's been spiked.
The products aren't perfect. They're single-use, have an expiration date, and don't say what exactly (or how much) is in your drink.
Between the lines: Drug detection products, despite their flaws, are especially helpful when you have a pretty short timeframe to handle the situation of being drugged. When it happened to me in college, for example, the cocktail of drugs that was slipped into my drink wouldn't leave my system for 72 hours. That's longer than usual, the doctor told me.
The big picture: Predators — sometimes known by the victim — slipping drugs in alcoholic drinks to incapacitate and take advantage of someone is way more common than might be apparent based on the lack of discussion around it.
But the subject of rape has only slowly made its way into U.S. education, partly explaining why the use of drugs and alcohol in sexual assault hasn't itself become part of mandatory sex education as yet. Rape law, for instance, wasn't taught in law schools until the mid-1980s, according to Harvard Law professor Jeannie Suk Gersen.
There is no bottom-line explanation why date rape, given its prevalence, hasn't become a mandatory part of sex education in any state.
But Dr. Jennifer Wider, a women's health expert who has written two books on the prevention of date rape, said the subject ought to be taught. "There are people that do not want to discuss this; they don't even want to name body parts in sex ed."
"It's starting to become more a part of the conversation because more individuals are sharing their experiences with having been affected by rape drugs and drug facilitated crimes," said Danya Sherman, a student at George Washington University who founded KnoNap, which makes napkins to detect various drugs in drinks.
Ivory Jenkins, a Metropolitan Police Department detective in DC who works in the sexual assault unit, told me that victims have a four-day window to take a toxicology test at an emergency room to find out what drug(s) are in their system.
But only certain hospitals can administer these tests and they're not equal. There are no national standards for which drugs the tests should cover, what screens to use, or the quantity of the drug that counts as a positive result, BuzzFeed reports. As a result, the "outcomes [are] wildly unreliable and hard to interpret."
Be smart: Until schools implement better education and these tech products are more available, a lot of the advice on how to handle being drugged relies on gut instincts.
Go deeper