How CNN's team staked out Mueller's office for over a year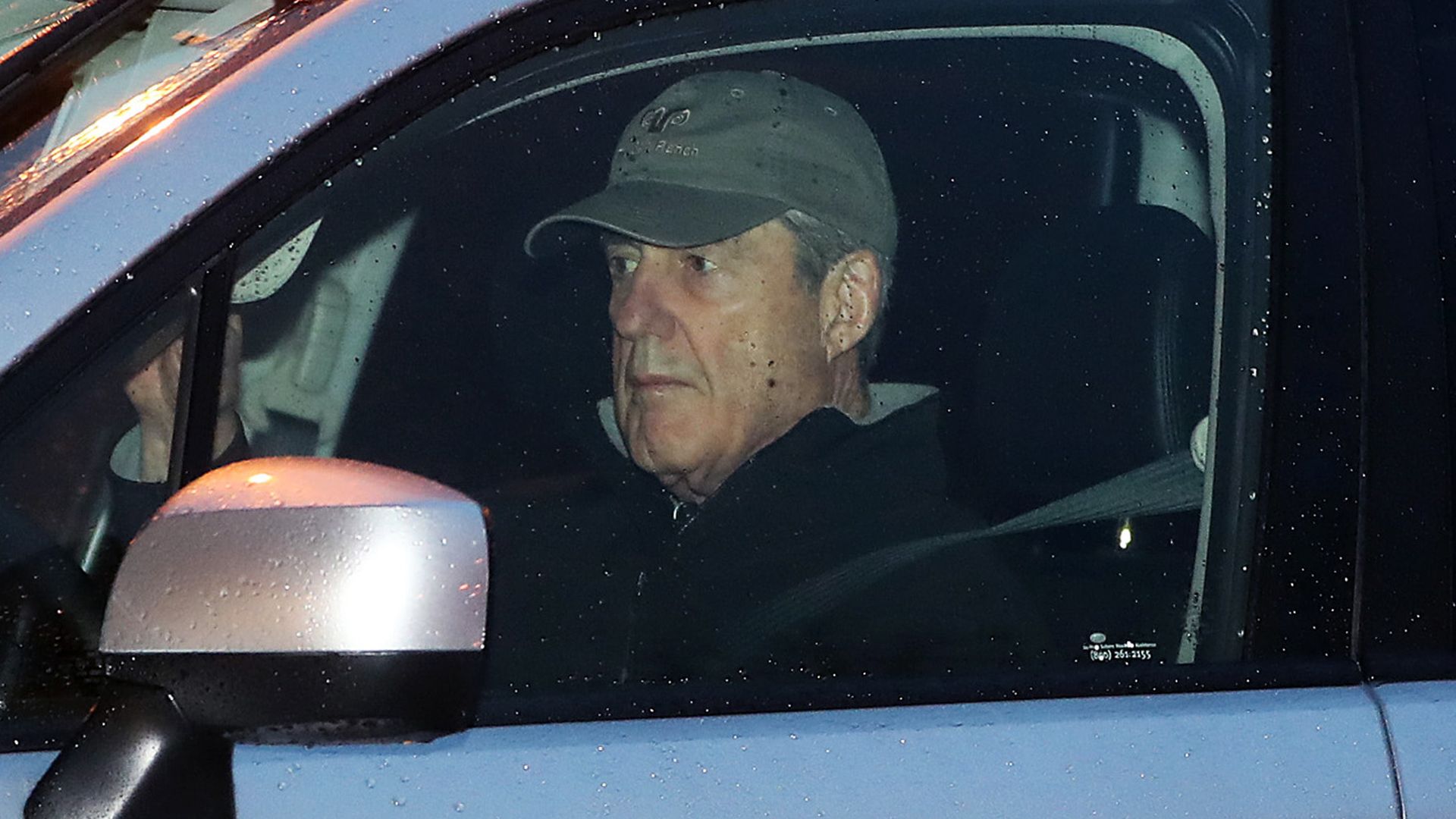 Mueller obsessives will enjoy this account by four CNN journalists who staked out the special counsel's office every weekday f0r 18 months — Sam Fossum, Em Steck, Liz Stark and Caroline Kelly.
How it happened: "Our mornings followed a pretty standard routine: one of us would arrive around 6:50 a.m., set up our camera by the garage, and look for Mueller and his team to arrive. ... The unofficial FBI uniform of a bright white dress shirt — Mueller does not like his team wearing shirts with patterns — ... helped to spot people."
"[W]hen a group of people — prosecutors, FBI agents, DOJ paralegals or administrative personnel — headed to the garage, we could ... send a heads up to our colleagues at U.S. District Court."
And the big score:
Prosecutor Aaron Zelinsky ... frequently zipped into work on a motorized scooter ... But on one memorable Thursday in January, ... Zelinsky walked into work with a small suitcase ... His charcoal helmet, which he wears while usually scootering or biking into the office, was noticeably absent. We knew Zelinsky was ... working on matters relating to Roger Stone ...[W]e ... spotted Zelinsky leaving the office in casual clothes with his suitcase and briefcase. He then walked ... to a nearby hotel, where he hailed a cab. ...
Back at the CNN office, reporters covering the investigation put this clue, along with the grand jury session on a Thursday, rather than the usual Friday, together and guessed that Stone may have been indicted. CNN sent a producer and camera to his home in Florida that night, and sure enough, less than 12 hours later, captured the dramatic pre-dawn arrest on video.
Go deeper: 7 takeaways from the Mueller report
Go deeper